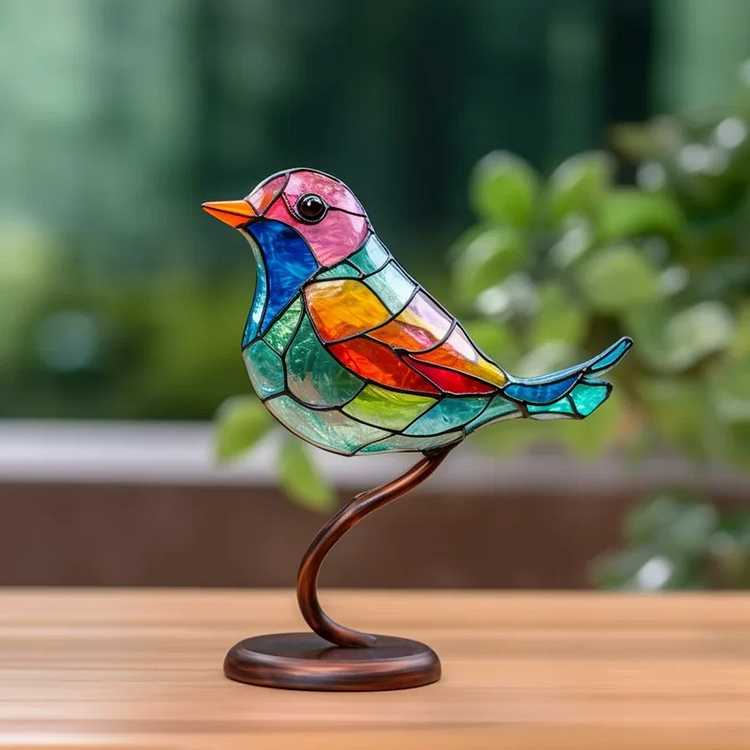 🌈 Introducing our Exquisite Stained Glass Birds on Branch Desktop Ornaments! 🕊️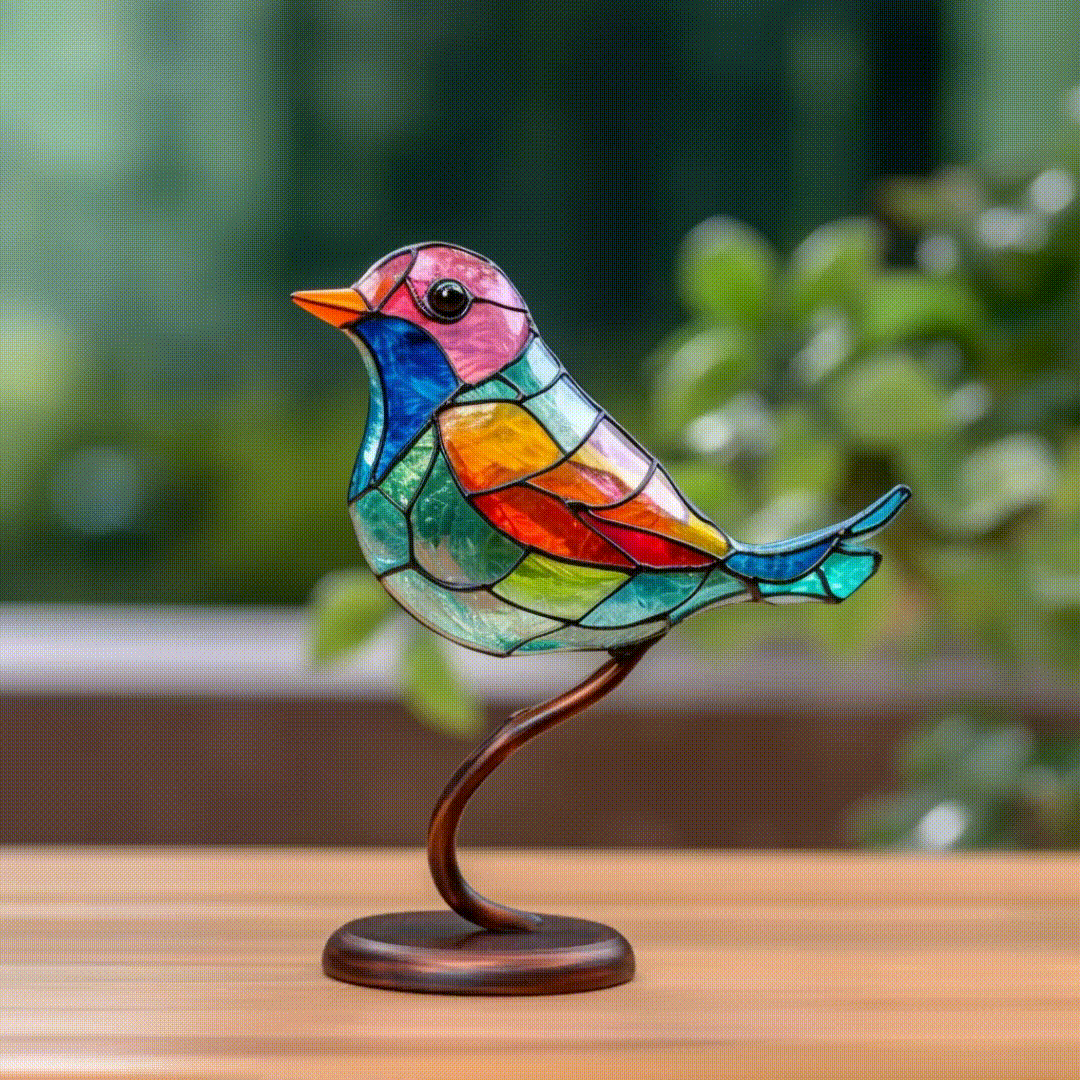 🌿 Immerse yourself in the enchanting world of nature with these meticulously crafted and vibrant pieces.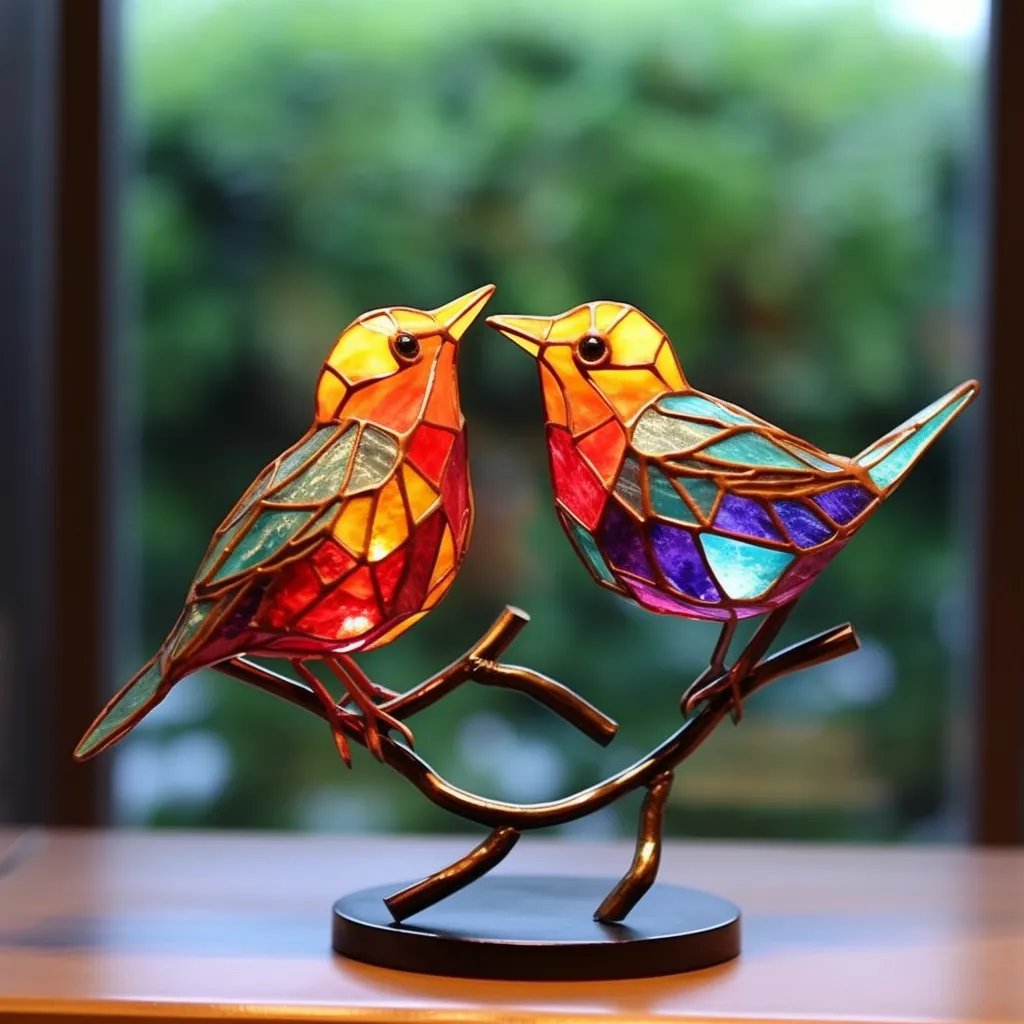 🎨 Intricate Artistry: Each bird is a unique work of art, delicately crafted from vibrant stained glass. The mesmerizing hues and play of light bring a burst of color and life to any space, creating a captivating visual display.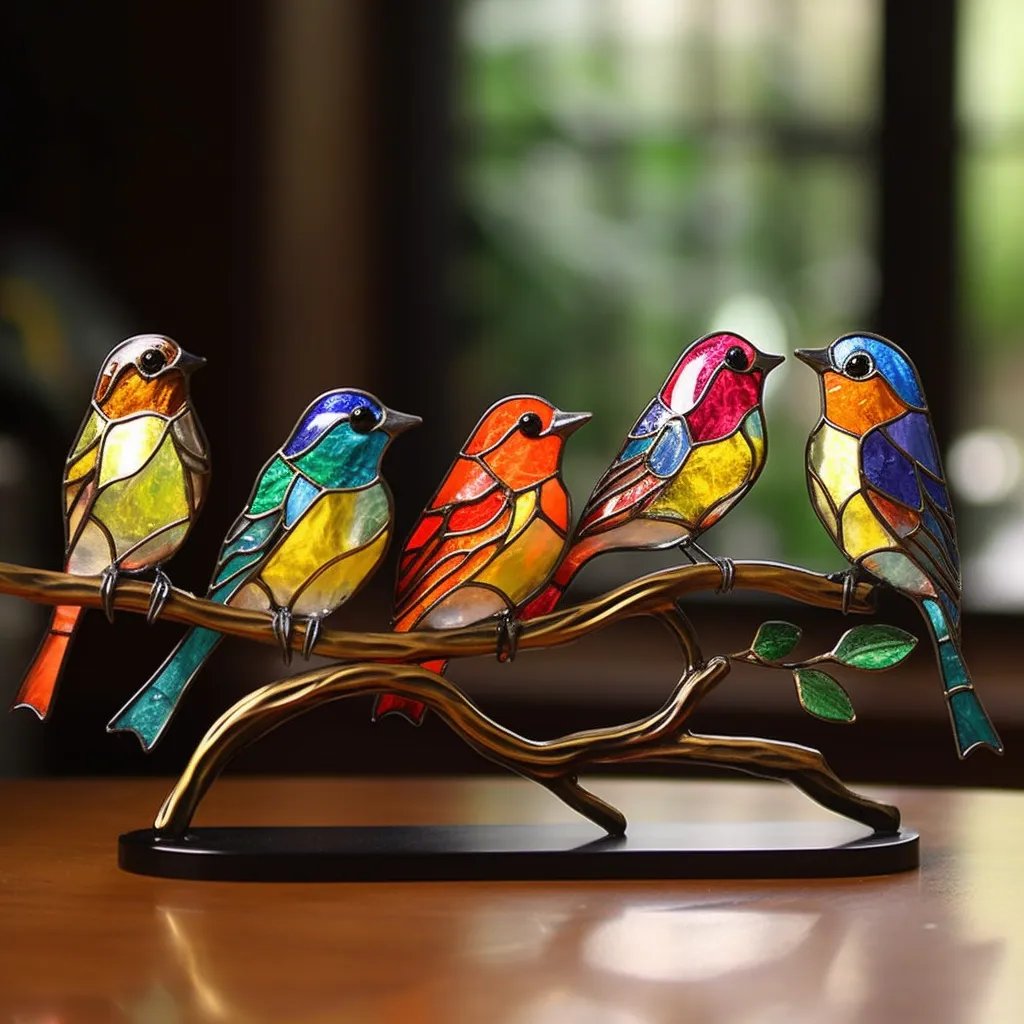 🌳 Whimsical Design: The birds are gracefully perched on a sturdy branch, evoking a sense of realism and whimsy. This charming scene adds a touch of magic to your office desk, living room shelf, or bedroom side table, sparking conversations and drawing admiration from all who see it.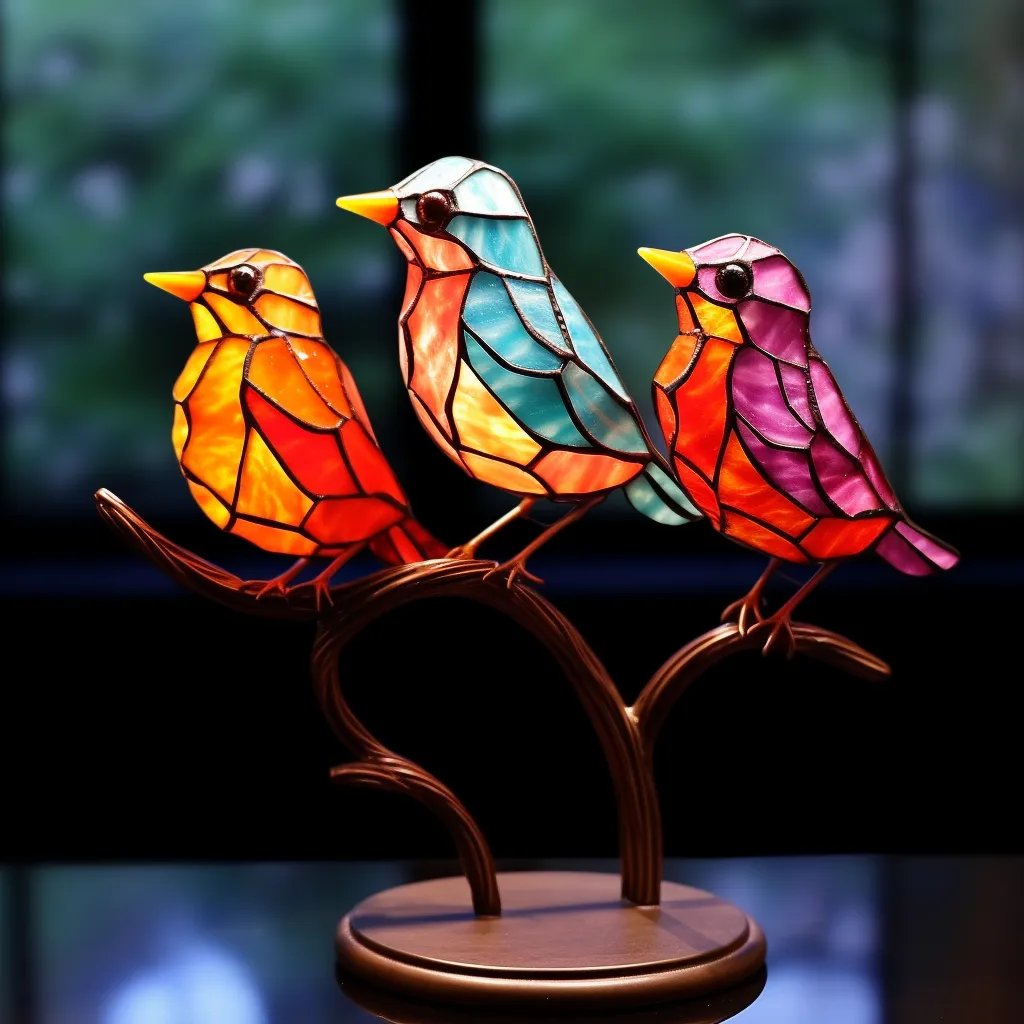 🎁 Perfect Gift: Whether you're shopping for a bird lover, glass art enthusiast, or someone who appreciates unique and colorful decor, our Stained Glass Birds on Branch Desktop Ornaments make an ideal gift. Show your loved ones you care with a gift that embodies beauty, craftsmanship, and joy.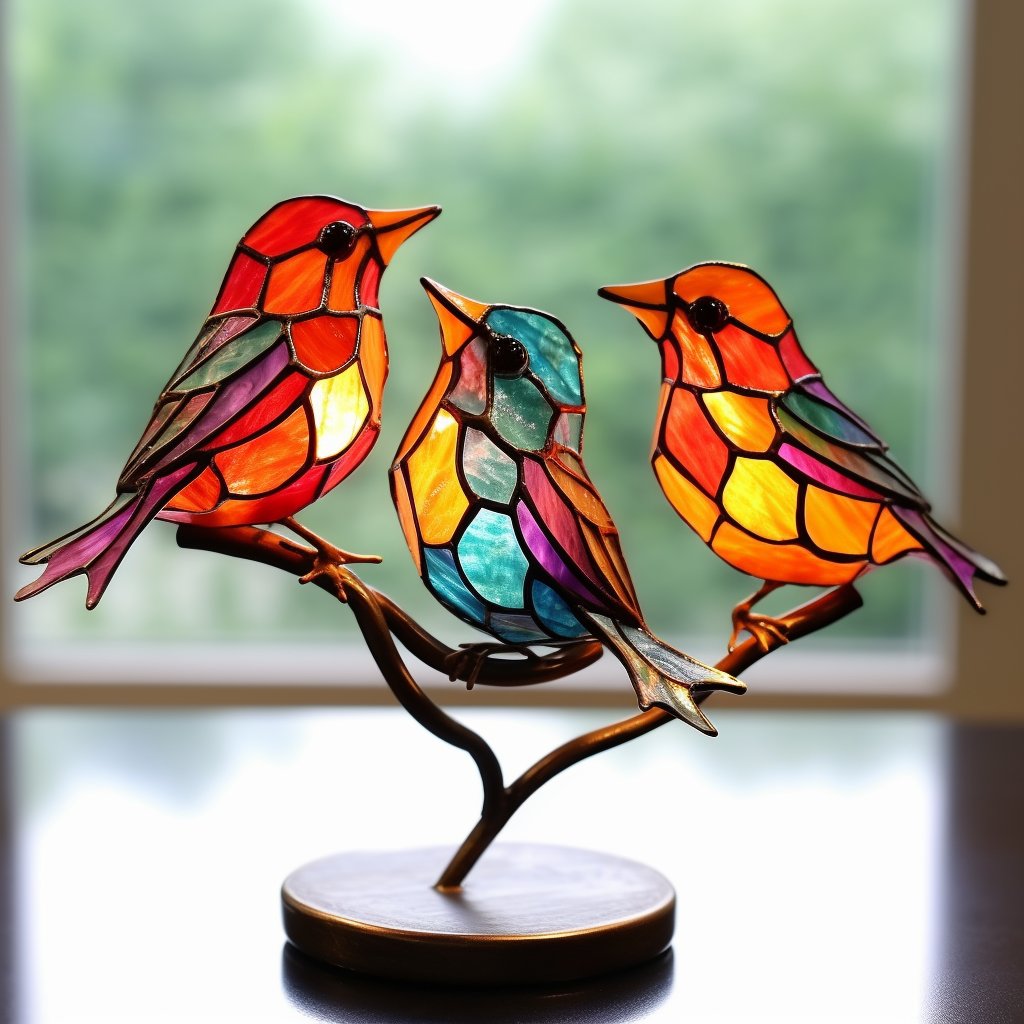 ✨ High-Quality Craftsmanship: Crafted with attention to detail, these ornaments are made of premium acrylic, ensuring their durability and longevity. The stable base provides a secure display, while the high-quality glass maintains its vibrant colors over time.
Reference Size
Confidence:W:100mm-H:121mm ≈ W:3.937 inches - H:4.764 inches
Love:W:120mm-H:113mm ≈ W:4.724 inches - H:4.449 inches
Friendliness: W:160mm-H:161mm ≈W: 6.299 inches - H:6.338 inches
Trust: W:160mm-H:140mm ≈W: 6.299 inches - H:5.512 inches
Harmonious:W:200mm-H:136mm ≈ W:7.874 inches - H:5.354 inches
Hand measurements may have a deviation of 1-2 cm (approximately 0.4-0.8 inches).