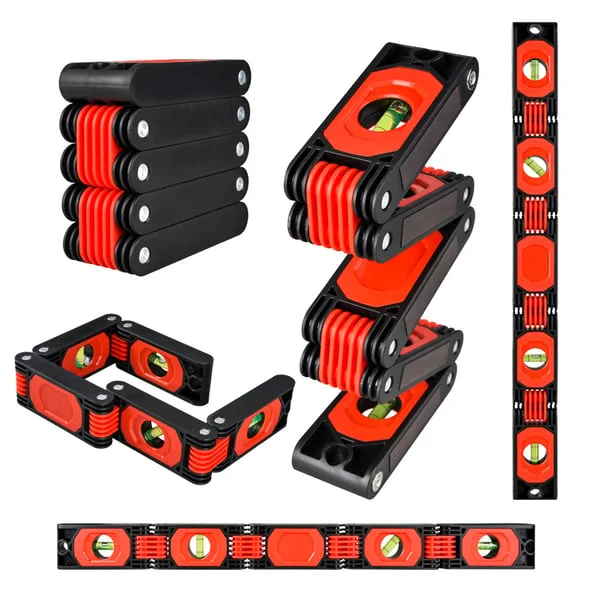 Are you still troubled by too many measuring tools that are inconvenient to carry?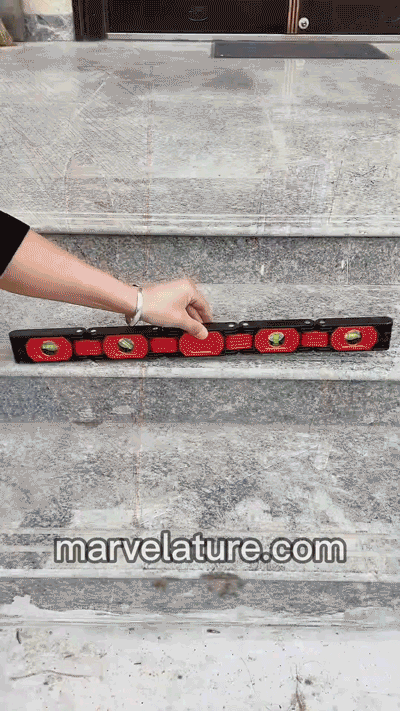 Multi-function foldable ruler, which can be folded as a rectangle-shape block for daily storage and a regular straight level ruler for versatile jobs.
Multi-Function Foldable ruler is easy to store and the small size makes it a great space saver. It is a nice addition to the traveling toolbox, which you can take to anywhere for different work.
The Multi-Function Foldable ruler features 4 extremely clear and intuitive green acrylic vials, which obtain preciseness accuracy of 0.5mm/m providing a wonderful and joyful experience for measurement and calibration of indoor and outdoor jobs.
This hinged ruler tool allows you to fold it to any angle to bypass obstacles and measure multiple angles simultaneously, such as for pipes, stairs and corners, folding or extending to use are available.
Material: ABS

Package Included:
1pcs * Multi-Function Foldable Ruler.