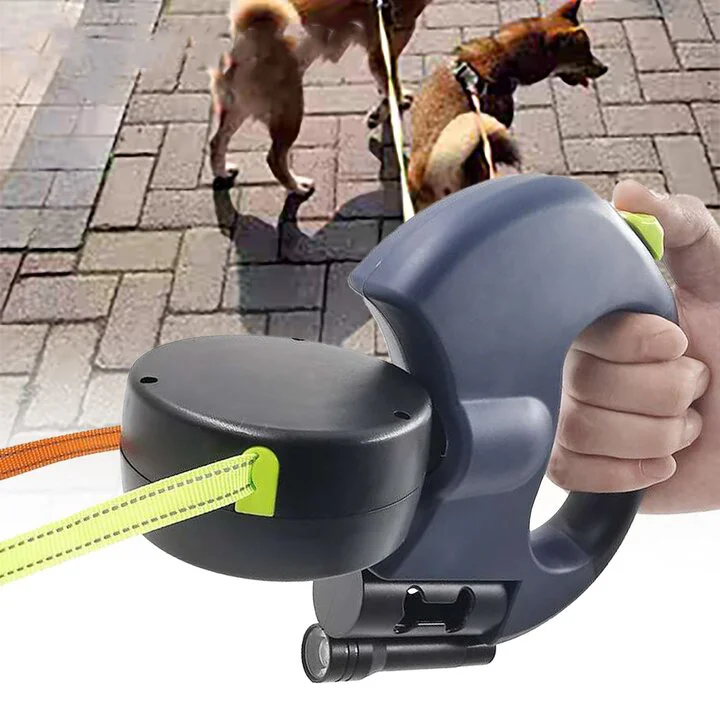 Usage: this product allows you to freely control your dog's free activity space while you control your pet dog.You can enjoy the freedom of movement with your pet.The traction rope is automatic,so you do not need to spent any effort to use it.This is really convenient.

Features:made of high and fine quality material-nylon,which is a durable material.You do not need to worry it can be destroyed by your dogs.It is also stored easily,because it is retractable and it does not need too much space.
Package Includes
◆1 x Dog Traction Rope(Not included Batteries and Garbage Bags)
Notes
1. The measurements were done by hand, so there may be errors within 1-2cm or 1-5g.
2. Factors such as lighting, contrast and color display can cause the photos to look slightly different, this is not indicative of any product quality issues.
3. The size is based on the actual measurements. We may enlarge the pictures just to display details better.