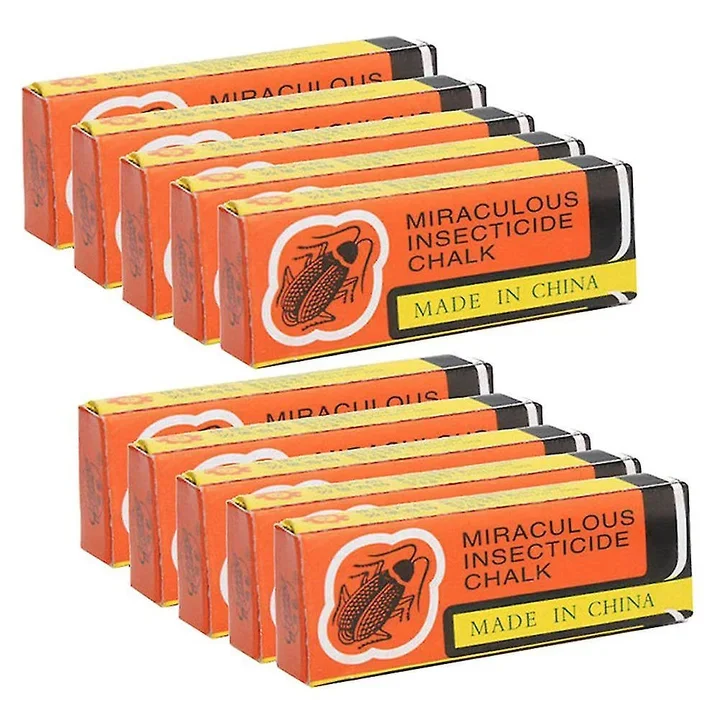 Product Description:

Say goodbye to pests with our highly effective and low-poisonous insecticide chalk. Designed to eliminate cockroaches, ants, lice, fleas, and more, this miraculous chalk is a contact insecticide that targets the insect's nervous system, causing it to fail and die within 4-10 hours of contact with any part of its body.

Experience peace of mind with a powerful and easy-to-use solution that keeps pests at bay. Order our insecticide chalk today and enjoy a pest-free environment.
Usage Instructions:

For best results, use the insecticide chalk at night. Draw several parallel lines, 2-3 cm apart, across the insect's tracks or around their hiding places. The insects will be killed when they come into contact with the powder.

Additionally, draw two or three circles around the feet of your food cabinet, bait areas, or garbage pile.

Our insecticide chalk is non-polluting, and you can wash your hands with water after handling it. For optimal performance, leave more powder on the chalk while drawing the lines.

Cut the item into several pieces before use for better handling.

Order our insecticide chalk now and keep your home free from pests!
Package include:
10Pcs/Box Magic Insect Pen Chalk Tool Kill Cockroach Roaches Ant Lice Flea Bugs