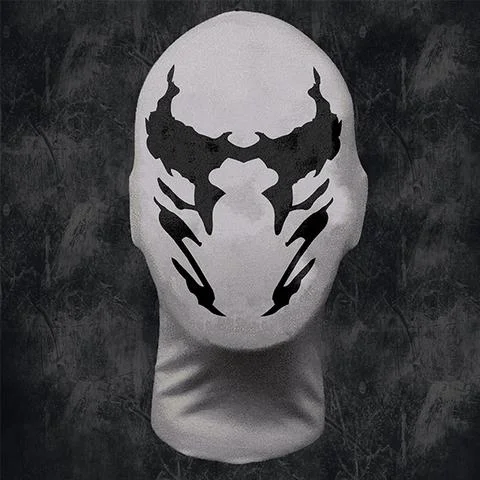 THE ONLY MASK THAT REACTS FROM THE HEAT OF YOUR BREATH!
Amaze Your Friends in Halloween!!
Featuring temperature-sensitive ink, the paint changes from black to white with the heat of your breath, so when you breathe it gives the illusion that the pattern is changing. That allows you to control the animated effect.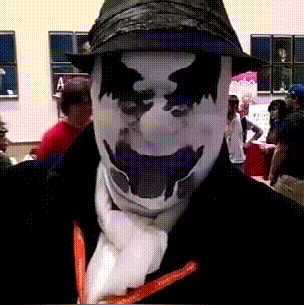 Using 4-way stretch fabric allows the mask to fit most people comfortably. The fabric provides adequate visibility while concealing your facial features. There is no need for eyeholes as the fabric stretches and allows see comfortably through the mask. As for breathing, no concerns either.
It is painted with fabric paint and a special temperature-sensitive paint that is 100% safe and non-toxic.
Perfect for creepy costume options, cosplay ideas, and Halloween parties. Our masks have been used in costume contests, indie films, magic shows, drumline competitions, on live musicians and world-class DJs, and more!
Feature
Handmade.
Non-toxic and 100% safe ink.
The breathability is perfect. And no eye holes are needed.
One size fits all. The common size of the forehead is 22�to 24�inches.
Materials: special temperature-sensitive ink, Hypoallergenic spandex-blend fabric.
Use a damp sponge to dab the spots you wish to clean.
Patterns:
These are simply awesome, interactive masks featuring custom inkblot patterns in the style of the public domain Rorschach psychological tests.
1. Pattern 1 - Ghost
2. Pattern 2 - Ruin
3. Pattern 3 - Blood
4. Pattern 4 - Fox
Package Include: