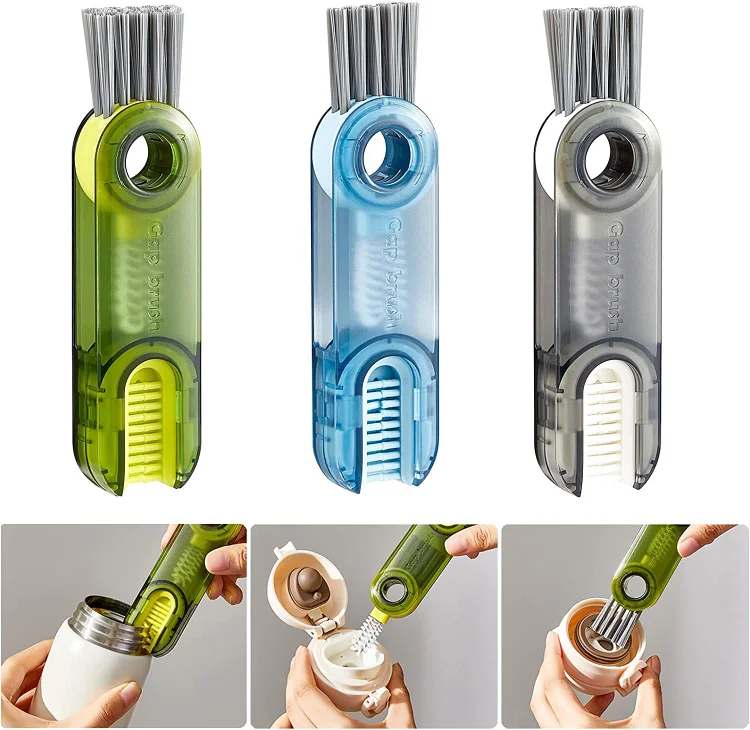 3 in 1 Multi-Purpose Cleaning Brush
Our cupping brush head can rotate 360 degrees in one direction (counterclockwise rotation only), with U-shaped silicone cupping brush, stranded slit brush, stiff bristle corner brush three different functions of the brush head, suitable for cleaning different objects, tea cups, milk bottles, ice grids, molds, peelers, etc.
Optimizing Material
Our new brushes are made of high-quality materials, stainless steel, strong and durable, ergonomic handle design, comfortable grip, strong bristles and dirt removal ability, easy to use.
Easy to Clean and Use
The cup brush with its own hanging hole, after cleaning can be hung to drain, does not take up space, not easy to breed bacteria, the new design style, the value of beautiful and generous.
Great Gifts for Party Favors
This unique new cupping brush can be given as a gift to your friends who like to clean up after themselves, providing them with some help in their lives, and more convenience that they will love.