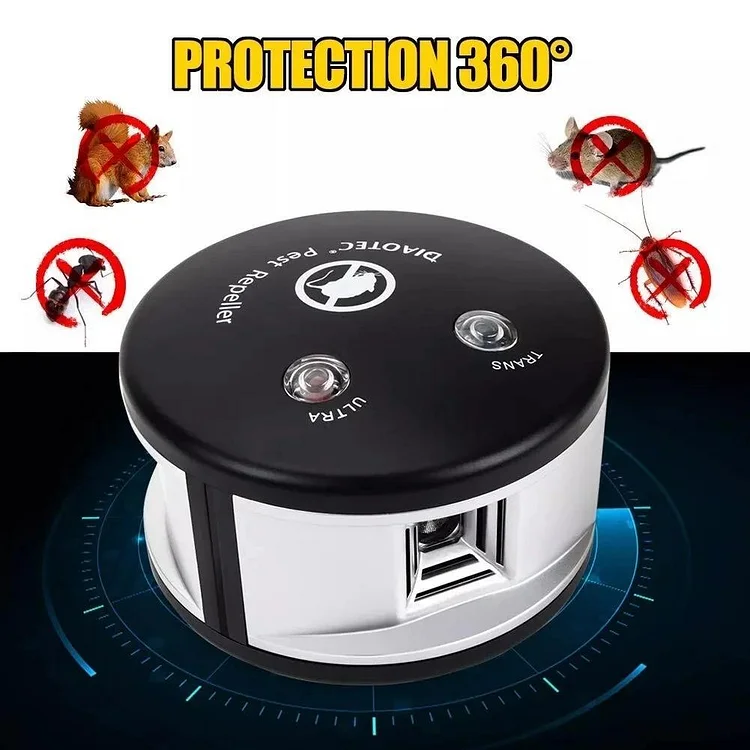 A Humane Way To Get Rid Of Mouse and Squirrels From Your House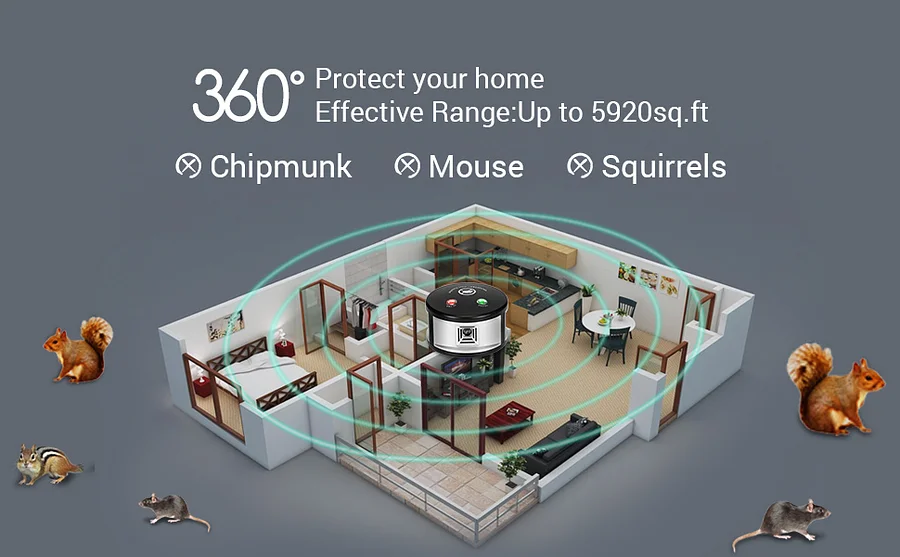 Squirrels are common throughout USA, and they delight and entertain us with their acrobatics and regular visits to our gardens and attic. They pose no threat to you or your family's health but you may be concerned that they may nest in your attic and cause damage. Wipe out squirrels simply does not work: it is costly and, as squirrels breed twice a year, their numbers will quickly return to the pre-cull figure. Diaotec ultrasonic squirrel repellent is a humane way which can deter squirrels effectively,achieving a long-term and cost-effective solution,it emits high impact pressure wave and 25KHz-60KHz changing ultrasonic sounds, effective in controlling squirrels,chipmunk,rats and most of the other common rodents intensively.Squirrel deterrent can be used to evict squirrels from your attic space. These plug-in devices emit electronic and electromagnetic waves, which encourage squirrels to leave but cause them no harm.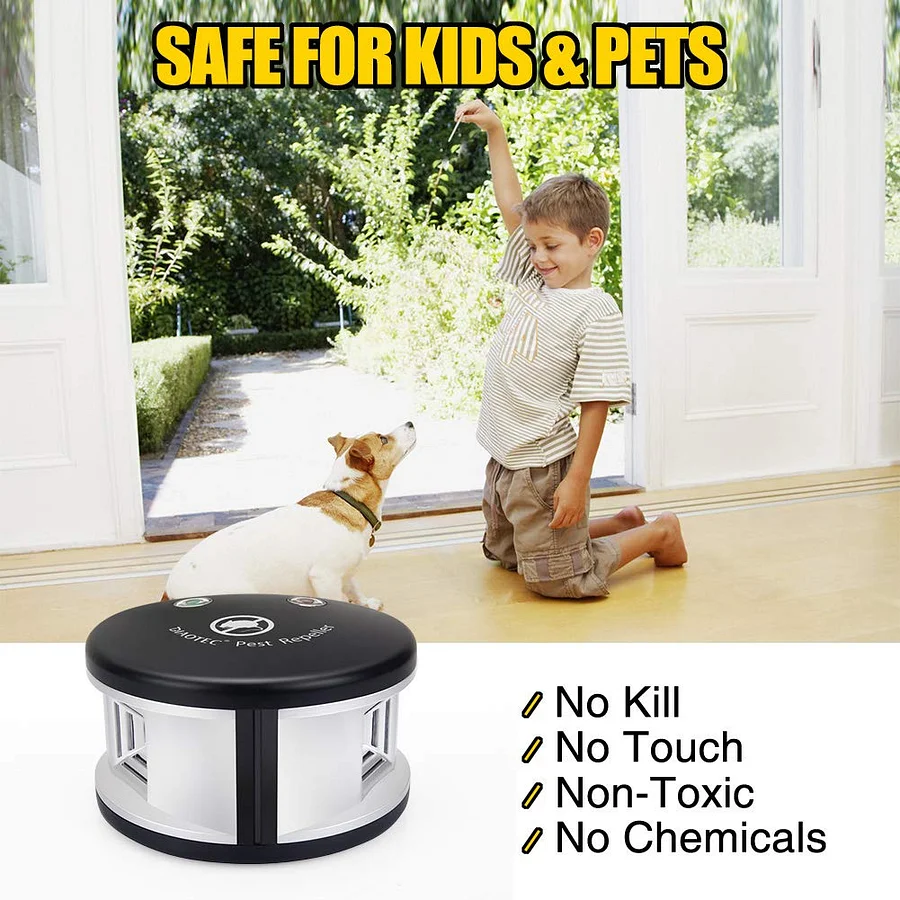 Four Built-in Functions:
TEST = Test Tone

Simulates the sounds

that pest hear, check

the ultrasonic sound

is work or not.

ULTRA = Ultrasonic Sound

Repel mice effectively

(Red LED illuminates

when ultrasonic wave

is active)

TRANS = Pressure Waves

Repel squirrels effectively.

(Green LED illuminates

when pressure wave

is active)

DUO = Pressure Waves +

ULTRASONIC SOUND

Both red and green LED

flashing,repel all rodents

that mentioned above.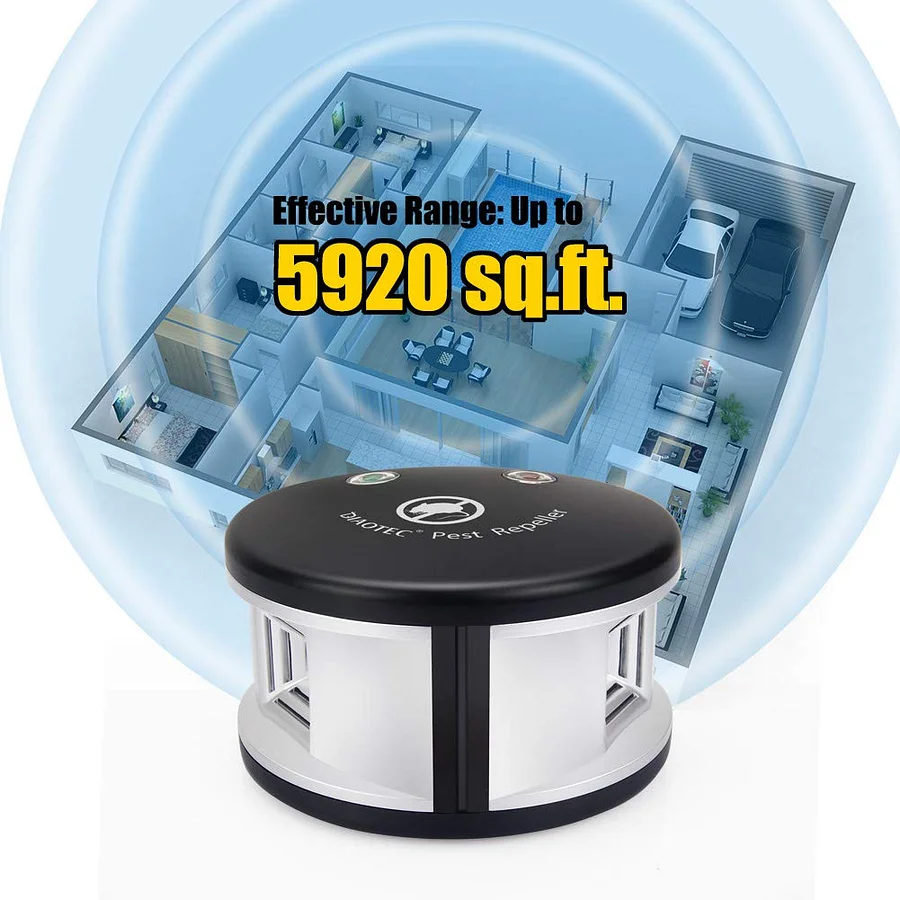 Where to Use?
DIAOTEC MOUSE DETERRENT SUITABLE FOR USE IN RESTAURANT, BASEMENT, GARAGE OR ANY INDOOR AREA.ATTACK WAVE PESTREPELLER GETS MOST COMMON HOUSEHOLD PESTS AWAY FROM THEIR SHELTER SAFELY AND EFFECTIVELY.
Protect Range: Year Round, 360 Degree Whole Home Coverage - A plug-in, electronic pest control system gives you upwards of 5,000 sq. ft
Children and Pets Safe - Safer for home with kids or pets, our pest repeller system produces electromagnetic waves to drive out insects and rodents totally cruelty free
For best repel effect put at least 1 device in each room. Allow 3-5 weeks for pests (and larvae) to fully disappear.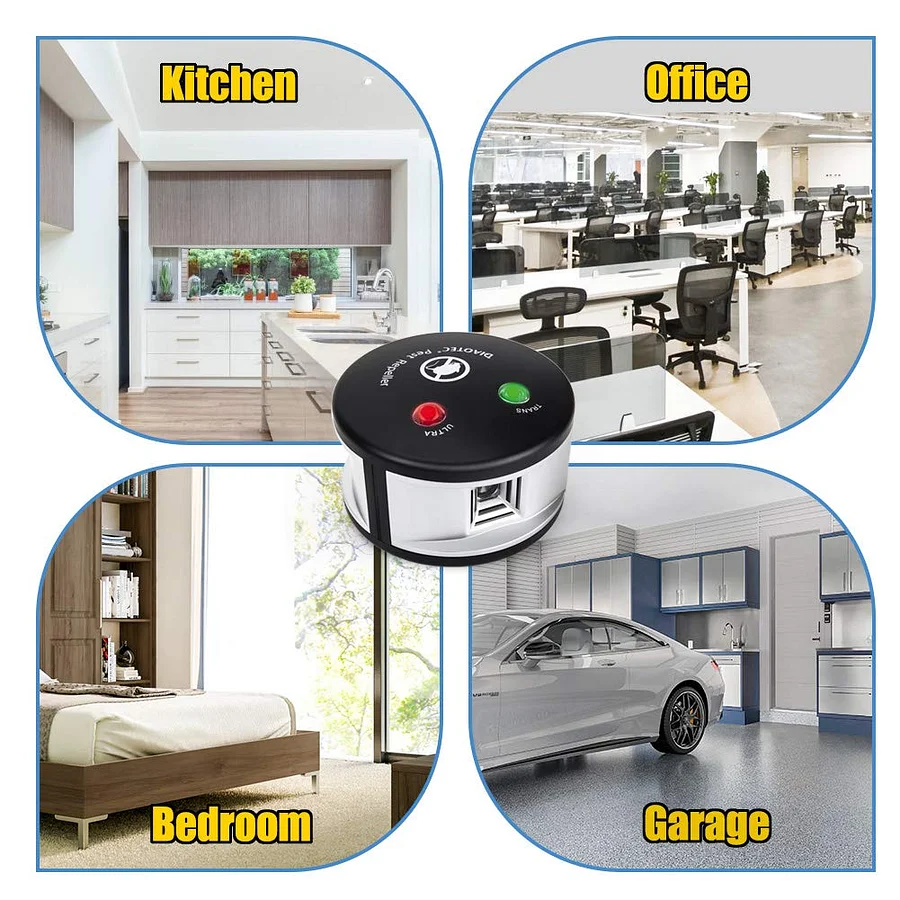 Frequency Range:25KHz-65KHz
Acoustic Pressure:90dB
Emmission Angle:360 degree
Operating Current:500mA
Operating Voltage:DC 9V


INSTALLTION
Using ultrasonic sound wave to repel pests is known in the art of pest control. Sufficient intensity and duration of ultrasonic sound wave can attack the auditory and nervous systems of most common insects and pests. They will attempt to avoid and give up staying at the place. The new comers will not be allowed to appear with your ultrasonic rodent repeller working all the time.
1.Please keep it works all the time till rodents activities disappear;
2.Place the unit on a dry,flat surface which is 0.65-1.65ft above the ground;
3.Clear all surrounding objects obstructing the unit.