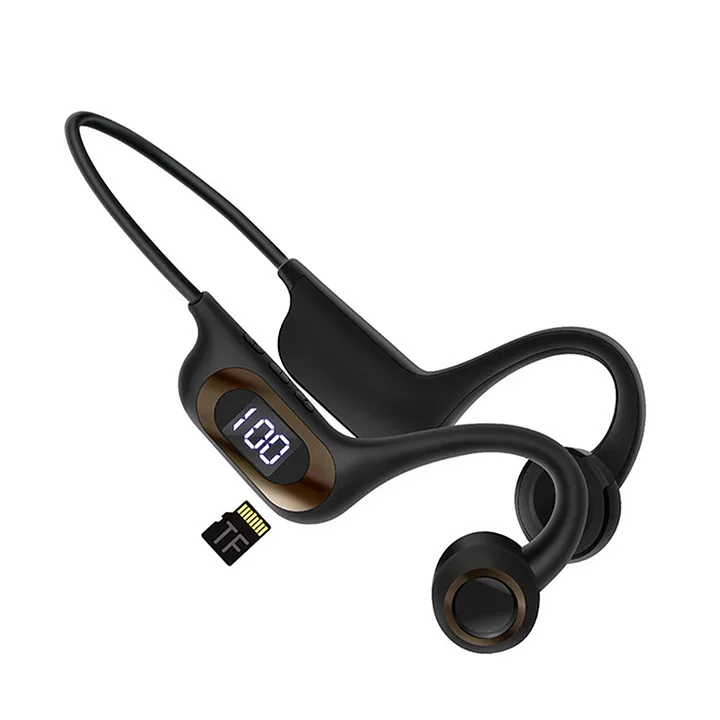 Comfort and safety
Use bone-conduction open-ear headphones to deliver the volume, avoid damaging the inner ear, and stay aware of your surroundings while listening.
Led display power reminder
The headset is equipped with an LED display, which can monitor the headset's power in real-time. When there is no power, it can be charged in time, and the power is clear at a glance.
30H battery life, 3 times longer than the average
New battery capacity technology innovation, 30H long battery life, only needs to charge 2H. To help you cope with long sports and outdoor activities, it can be used anytime and anywhere.
TF card pluggable, unlimited memory, enough to cope with no phone offline use
Headphones can be flexibly inserted into the TF card, outdoor sports do not need to carry a mobile phone, only a headset can make music and sports a clever combination.
Support Siri voice control
Whether you are driving or exercising, the Siri voice communication function of the headset makes you more flexible to use.
Specifications
Color: Black, Blue, Orange, Pink
Connection: Bluetooth V5.3
Music: HiFi
Playtime: 30H
Charging time: 2H
Battery capacity: 300mAh
Transmission distance: 10 meters