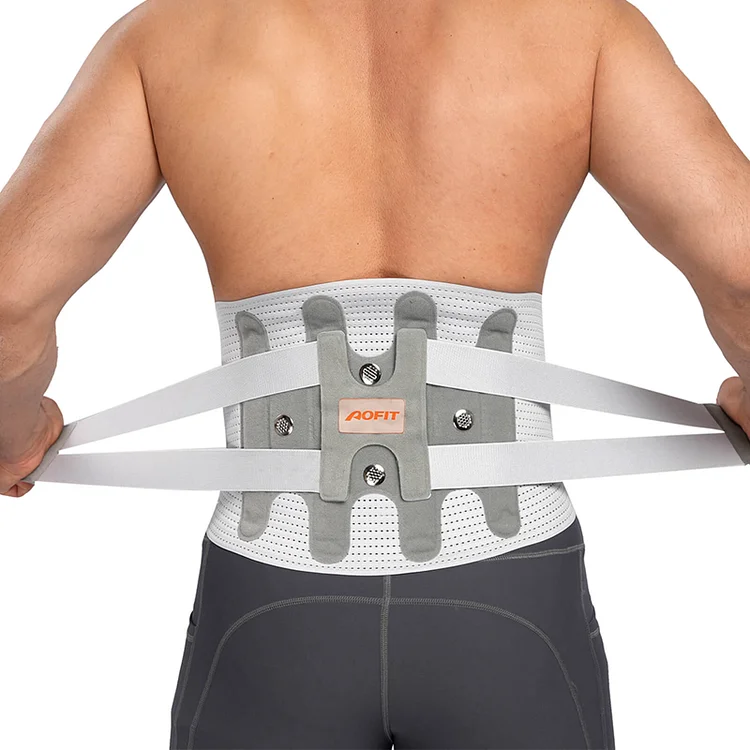 Experience quick and lasting pain relief
The Aofit Back Brace for lifting comes with 4 lumbar support stays to offer constant compression on your back muscles and spine. This helps improve blood circulation to your muscles and relieves chronic strain caused by poor posture, injury, herniated discs, lifting weights, or chronic overuse.
Plenty of support right where it matters
The Aofit Lumbar Brace offers 4-way support straps that can be individually stretched to ensure plenty of support and flexibility, allowing you to enjoy your daily activities without feeling restricted.
Improves lower back posture
Adjustable strap makes it easy to wear
Sweat and water-resistant material
Snag-free and breathable compression brace
No itching, chafing, or sweating! The Aofit Back Brace is made using a soft, elastic fabric that is gentle when worn directly over your skin. The mesh design also ensures that your skin can breathe with ease, preventing excess sweating during the day.
Slim, low-profile design
Unlike most lumbar braces, you don't have to worry about your Aofit Back Brace for lifting ever bunching up or creating a noticeable impression on your clothing. The low-profile design allows you to wear it under all your T-shirts, shirts, and tops without feeling self-conscious when you're at work, gym, or while traveling.