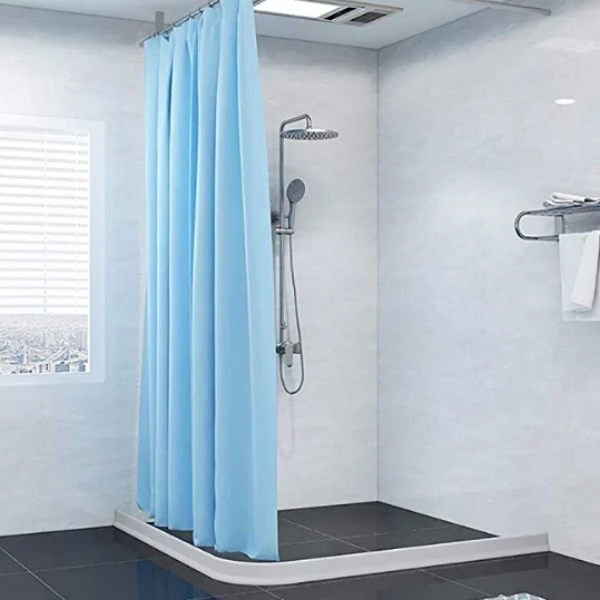 Bendable?Barrier?Wet?& Dry Separation
Prevents Overflow of Water!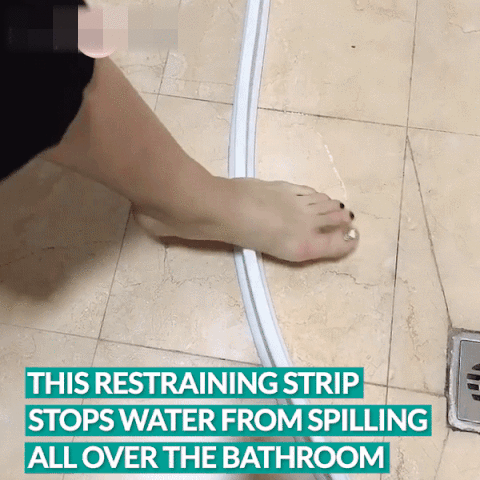 Tired of overflowing water in the bathroom or kitchen? Install this?Bathroom And Kitchen Water Stopper and get rid of this problem forever!
Bathroom And Kitchen Water Stopper?prevents water from seeping out of your roll-in -shower onto your bathroom floor.?Barrier-free shower stalls are?more accessible for people in wheelchairs or with limited mobility.??The?Bathroom And Kitchen Water Stopper?is designed to allow wheelchairs and rolling shower chairs?unrestricted access to the shower?and helps?create a safe bathing environment.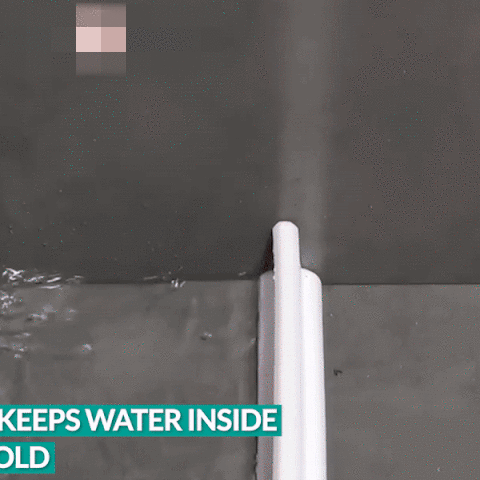 FEATURES:
The

?

long & flexible design allows you to?create all sorts of shapes.
Shower barrier and retention system

?

keeps water inside the threshold. Keeping the rest of your bathroom dry & clean!
Ideal for curbless showers?and other areas where water needs to be contained.
Made of high-quality silicone material?environment-friendly, healthy, waterproof, mildew-proof, resistant to high and low temperatures and does not deform.
Soft and doesn't hurt your feet, so it doesn't matter if you kick it, to ensure the safety of you and your family. The surface is easy to clean, only need a wet towel to wipe it clean as new.?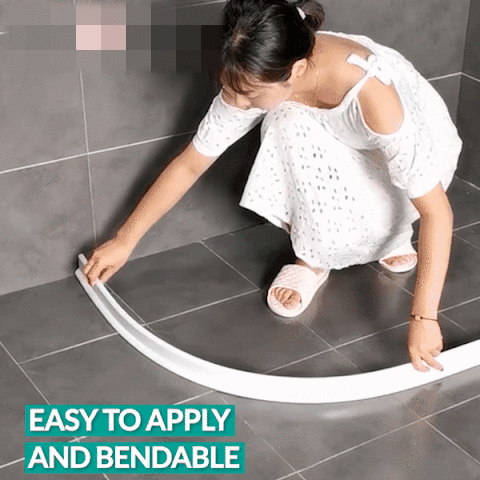 HOW TO USE:
Wipe?off the water and dust

?

on the?floor.
Determine the desired position of the water-retaining strip?and mark it with a pen on the ground.
Remove the adhesive and install?the water barrier in the marked position.
Seal the rubber strip at the position where the two ends?of the water retaining strip are in contact with the wall.
Apply glue on both sides?of the water stopper and apply evenly.
SPECIFICATIONS:
Material: Silicone
Color: White
Size: 50cm, 100cm, 150cm
PACKAGE INCLUDES:
1 x?Bathroom And Kitchen Water Stopper