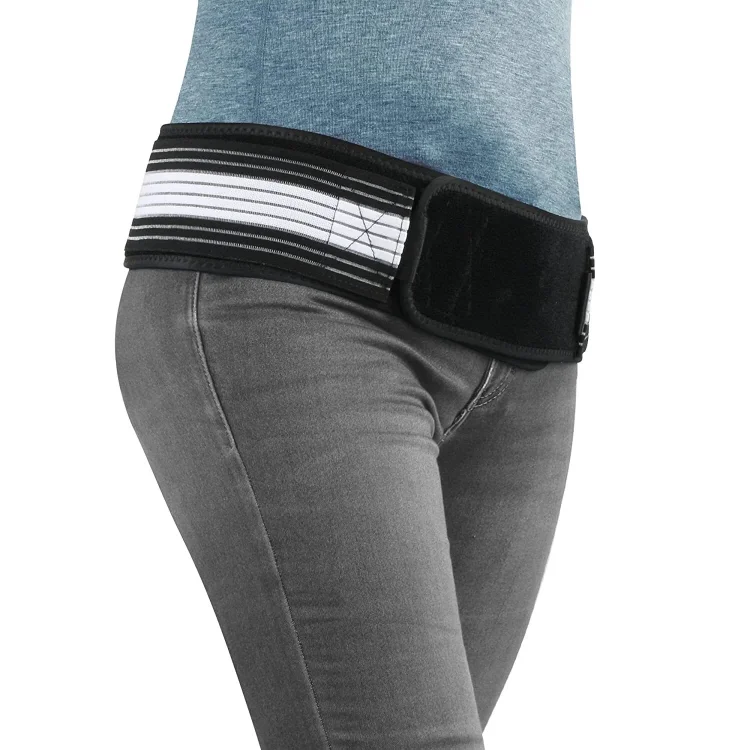 Suffer no more!
Harness the power of the BluePlumule™ Belt today and live pain-free!

✔️ Natural pain relief without relying on harsh painkillers

✔️Targeted compression to provide stability to your spine

✔️Promote blood flow to your lower back and hip area.

✔️Alleviate lower back pain, sciatica, and hip pain.

✔️ Your own in-home physical therapist!
What Makes BluePlumule™ Belt Special
Find out why you should choose the BluePlumule™ Belt instead of other ways of treatment.
Endorsed by physiotherapists and professionals
✔️ Experience relief from sciatica, lower back pain, hip pain, and SI Joint pain with the BluePlumule™ Belt, designed to stabilize your spine and restore normal motion to the Sacroiliac Joint, acting as an external ligament.
✔️ Benefit from our belt's double compression zone technology, which decompresses the discs, alleviates pressure on the sciatic nerve and provides immediate relief from sciatica pain.
✔️ Enjoy targeted medical compression on the hip area, promoting nutrient-rich blood flow and joint lubrication while activating your body's self-healing abilities, offering powerful pain relief and long-lasting results.
✔️ Highly recommended by chiropractors as one of the most effective and efficient solutions for pain relief, the BluePlumule™ Belt enables you to regain an active lifestyle with just 2 hours of daily usage, eliminating the need for risky surgeries and ineffective alternatives.
Thousands Of Happy Customers
"I must admit, I was skeptical about online products, but I finally gave in and purchased this belt. To my surprise, when I wore the belt to work today, all my pains disappeared! However, when I got home and took off the belt, I started feeling some pains in my left leg again. Luckily, as soon as I put the belt back on, I felt better. I suppose I'll have to continue wearing it for a few more days, but I'm ecstatic that it works! It's hard to believe, but thank you so much!" - Rick M.