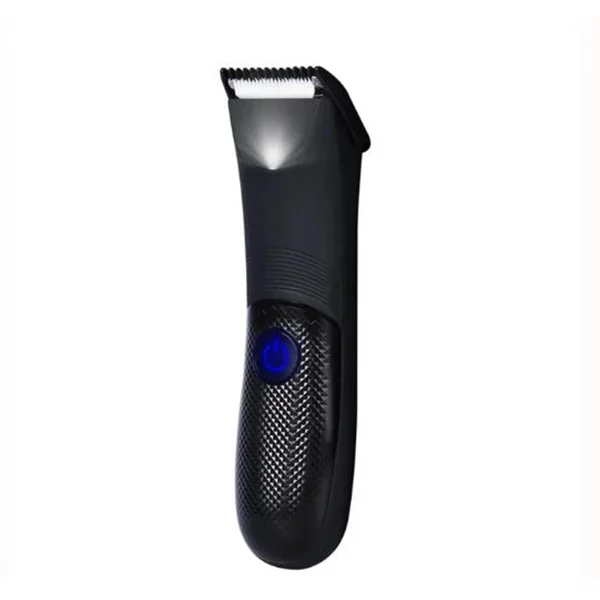 Need to get rid of body hair but don't want to go through painful waxing?
Remove excess and unsightly body hair, literally anywhere, with the Manscaping Balls & Body Hair Trimmer. It's a waterproof electric razor that manscapes like nothing else on the market. No nicks, cuts or scrapes – just clean, fresh looking skin that your partner will love! And when you're done, simply stick it in the included docking and charging station for next time.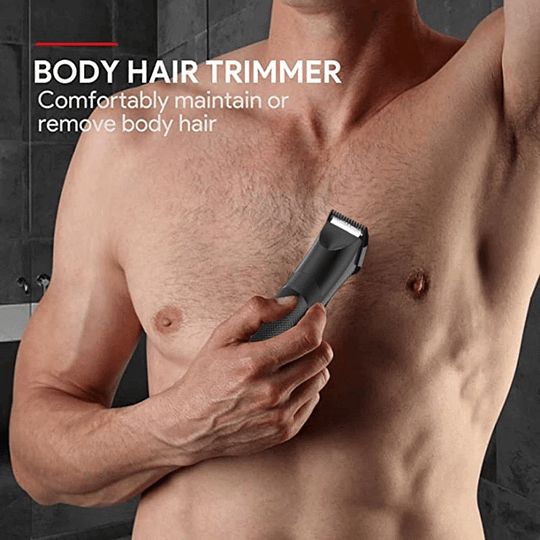 Features:
No Batteries Required: After using the body hair trimmer, simply place it in the included charging docking station, until next time. No additional expenses on batteries.

Waterproof: Use the body hair trimmer in the shower for a clean and comfortable trim that requires no cleaning when you're done!

Wide Arc-shaped Blade: To ensure no pinching or cutting into thin skin on sensitive areas, the trimming blades are wide arc shaped. This prevents accidents from occurring!

Ergonomic Grip: The body trimmer is designed to be held in a number of positions to reach various areas around the body. It won't slip out of your hands either.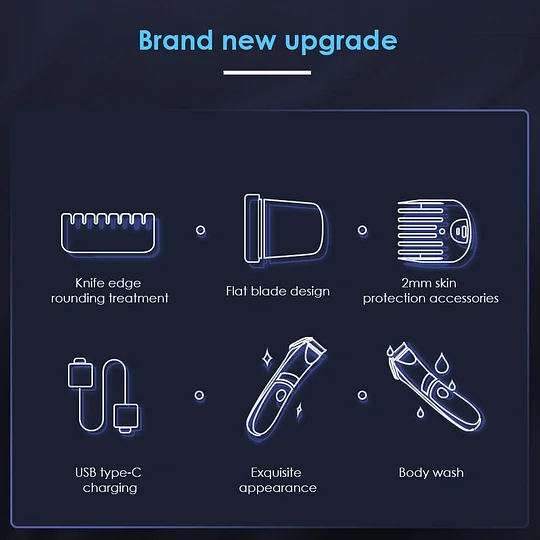 Benefits:
Look Better: Your partner will love that fresh, clean and manscaped look. You'll be irresistible!

Skip The Waxing: Waxing can be a painful exercise that may also irritate the skin. Skip the pain and irritation and remove unwanted body hair comfortably with this body hair trimmer!

Cost Efficient: You won't miss expensive and time-consuming body hair removal treatments at salons with this trimmer, nor will your bank account!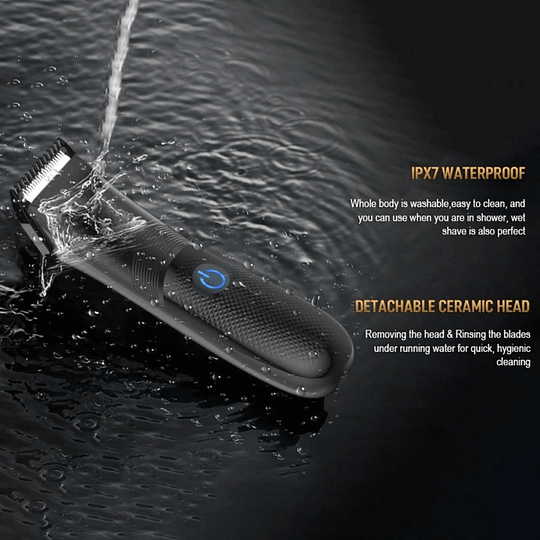 Specifications:
Material: ABS and pottery cutter head
Color: Black
Size: 15 x 3.9 x 3.5 cm
Weight: 125 g
Packing size: 9.5 x 6.5 x 20 cm
Input: typeC interface (AC 100 V~240 V 50/60 Hz)
Output: DC 5.0 V==1 A
Power: 5 W
Charging time: 1.5 hours
Use time: 90 minutes
Working voltage: 14500 lithium battery, 3.7 V
Battery capacity: 600 mAh
Speed: 5200 rpm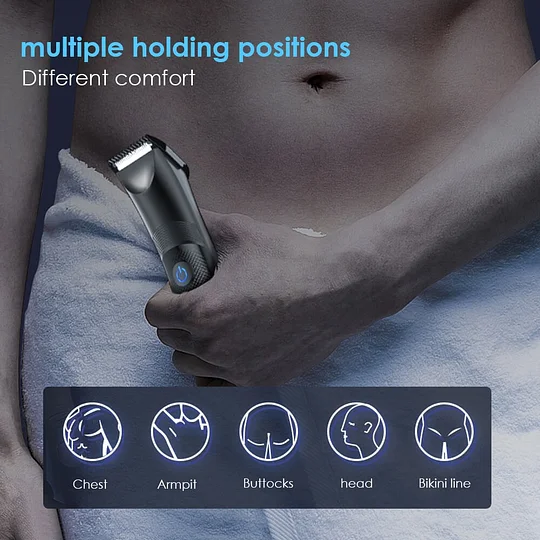 What Does The Package Include?
1 x Manscaping Hair Trimmer
1 x Limiting Comb
1 x Cleaning Brush
1 x Docking Station
1 x USB Charging Cable
1 x User Manual