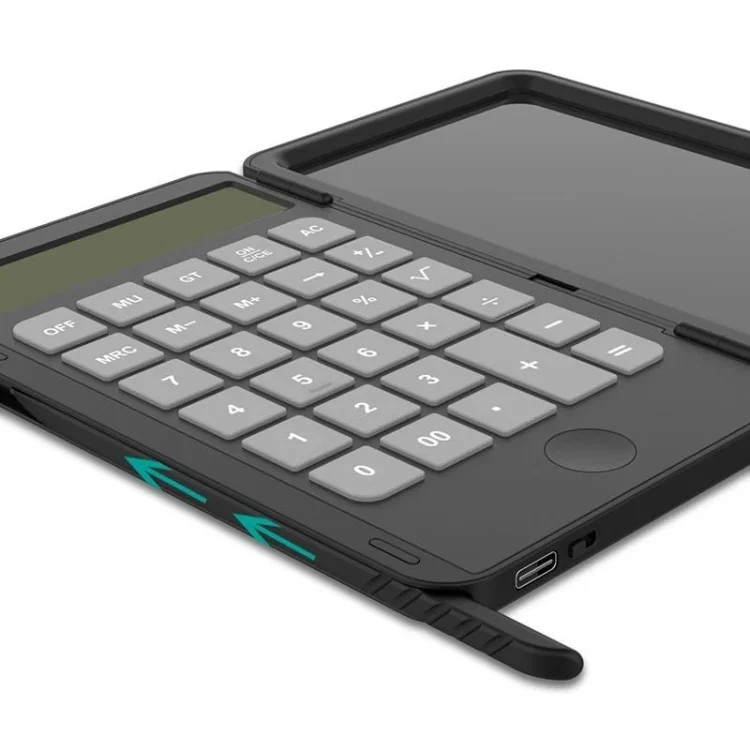 This CalcuPad - Calculator With Integrated Smart LCD Notepad is not only a calculator with all the functions of a standard calculator but also a writing tablet that can take notes. CalcuPad is a combination of a standard calculator and a writing board. With the stylus pen magnetically attached to its side, you can calculate and record at any time.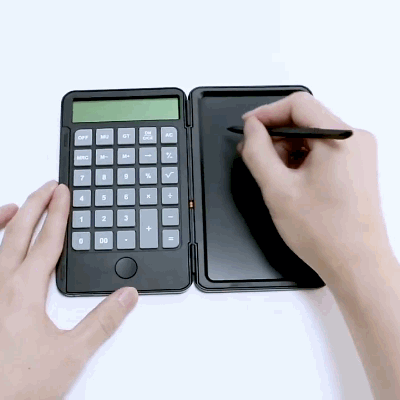 FEATURES:
Handy Notepad - This calculator lets you takes note easily while working on long computation or use them separately.
Silicon Keyboard - The silicon keyboard brings you a relaxing news experience. Long-term use will not make you feel tired.
USB Charging - No need to replace the battery! It can be charged with universal type-C USB charger.

Magnetic Pen - The magnetic connection design ensures that the stylus will not be dropped or easily lost.

Clamshell - The flip structure well protects the keyboard and writing screen, thereby prolonging the life of the calculator.