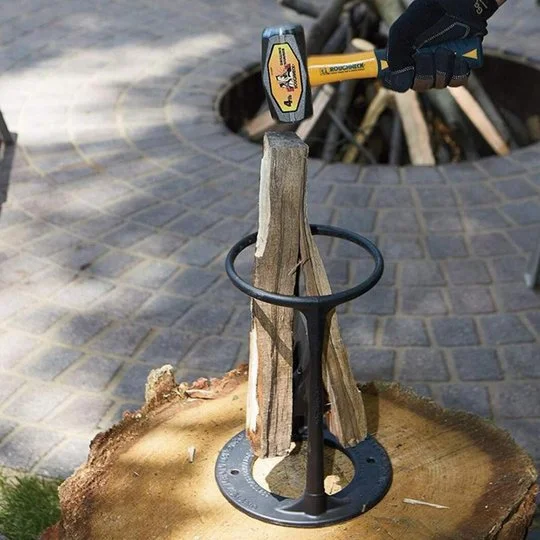 The Cast Iron Manual Firewood Splitter is a great tool for saving time and effort while chopping firewood!
In the occasion of our anniversary we are offering 50% discount Hurry up and grab yours now before it's comes back to the real price.
The cast iron blade in the firewood splitter is very strong and can create a very strong impact when splitting wood and split the wood quickly.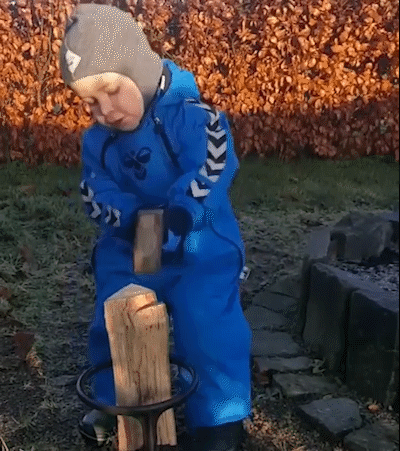 The Firewood Splitter is made of cast iron and has a simple design, strong durability, no maintenance, easy to use.
It's the perfect gift for dads to easily split firewood and provide warmth when it's cold in the winter.
Just spliting the wood in one blow---Chopping wood is no longer difficult to anyone!😍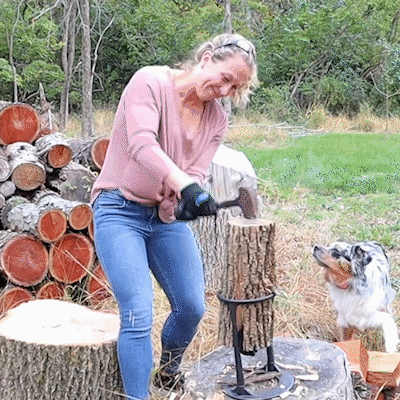 INSPIRATION GROWS AGAIN
From the maker of the award-winning original , this king-sized version maintains the same incredible design quality, while increasing your firewood splitting capabilities even more.
keeping your fingers safely away from the blade, while allowing you to split wood almost 40% larger than with the original.
By adding height to the original , the taller 17in.H king-sized frame makes it possible to split longer pieces of firewood without worrying about running out of room below the splitting wedge.
REMIUM BUILD, TIMELESS PERFORMANCE
Quality abounds in this rugged, one-piece cast iron frame, custom forged in an industry-leading Australian foundry.
The beefy, H-designed base features a broad 10.5in.W stance with permanent-mount bolt holes built right in, offering the steady, rock-solid hold you need while splitting wood.
A perfectly angled splitting head that never needs sharpening pairs with a durable frame design with no moving parts to break, offering virtually maintenance-free performance.
Smart construction and a timeless design ensure that, with just a bit of care, the King will stand ready for use and be handed down for generations.
Safe and Easy to Use
The Kindling Cracker is a top-grade cast iron splitting head mounted inside of an 11in.H cast iron frame.
To make a perfect piece of kindling, place a piece of firewood inside the iron safety ring and strike with a blunt instrument, such as a hammer, mallet, or even another piece of wood.
This drives the wood down onto the splitting wedge for a quick, easy split. There is no need to swing a sharp axe blade dangerously close to your hands. It's the perfect companion for your backyard stack of firewood, creating perfect kindling for your fireplace, fire pit, pizza oven, sauna, barbecue, or smoker.
Size:
Large: 10.6 inches height and a diameter of 5.4 inches

Small size is 19.2 cm high and has a diameter of 10 cm.

Weight: Small 250 g, Large 800 g