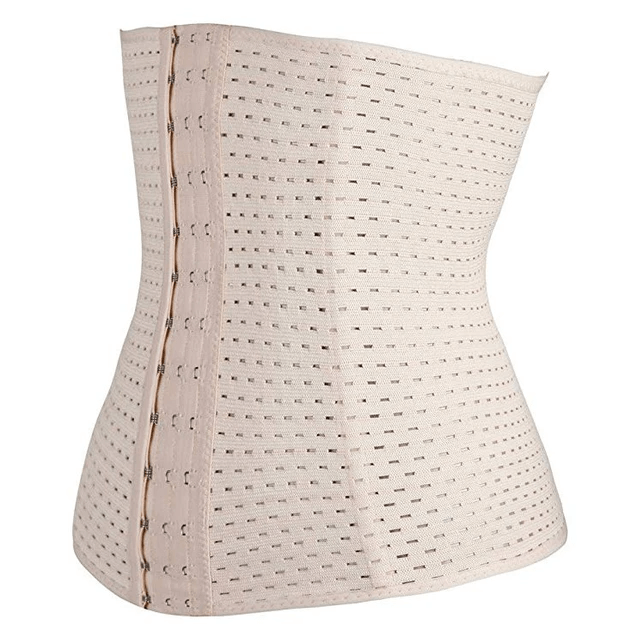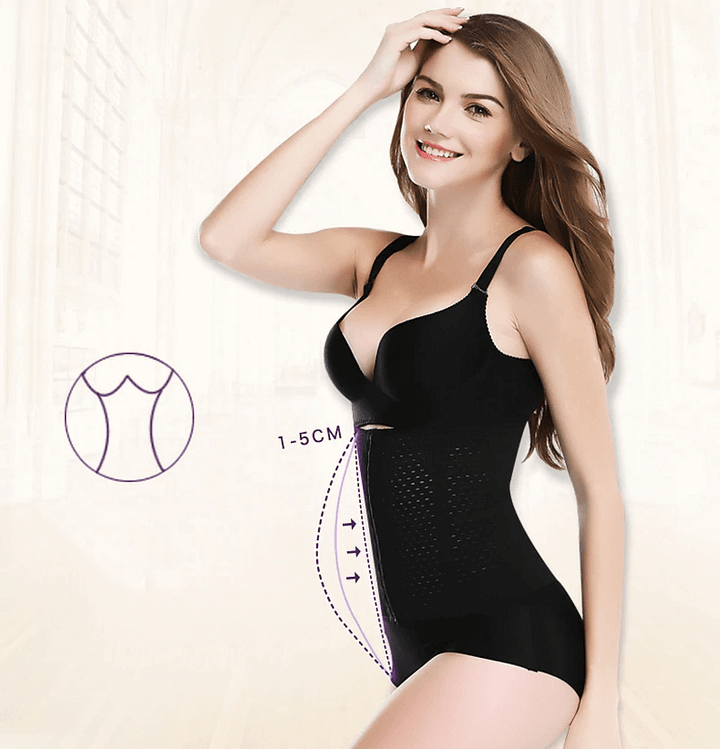 Want to get rid of that tummy fat? There's a reason why women used to wear corsets. Our slimming corset makes your waist instantly look 1-4 inches smaller, and it helps you meet your weight loss goals faster. Designed to boost perspiration to help you burn more calories and flush toxins from your system, our waist trainer is a women's best friend.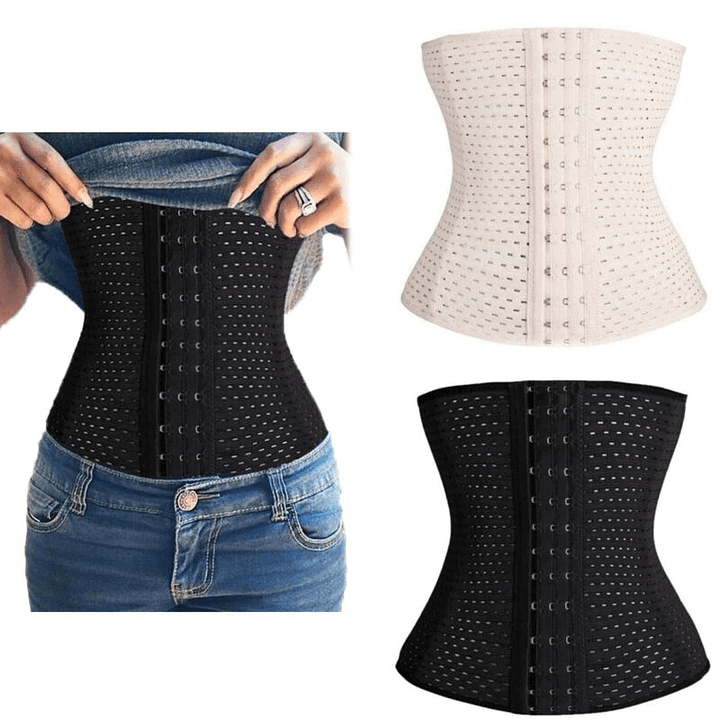 Wear it under that little black dress for a sleeker, flatter tummy. No one will ever know! Or, wear it for your workout to boost your calorie burn. With steel boning that is designed in spirals to give you ultimate flexibility, the breathable fabric is comfortable enough for all-day wear. The flexible spiral steel boning keeps its shape even with repetitive movements. As you slim down, keep using your waist trainer by simply moving over the hook-and-eye closures.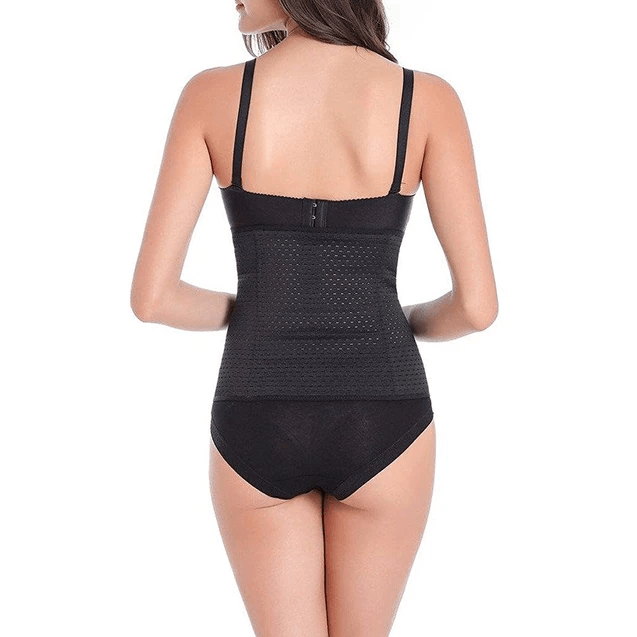 Features:
Comfortable, Supportive Design
The underbust design lets you pair this corset with your favorite bra, and the mesh fabric makes it comfortable enough for everyday wear. The boning supports proper posture and trains your spine to stay in alignment.
Adjustable For Weight Loss
As you lose weight, there's no need to buy another waist trainer. Our corset features several rows of hook-and-eye closures, so you can easily size down as you slim down.
360-Degree Pressure
The compression trains your waist and gives you that hourglass shape. The tight fit increases your perspiration and calorie burn, so you can lose weight faster than with diet and exercise alone.
Spiral Steel Boning
A good corset needs boning for maximum support and shaping, but our corset goes a step further. It features 4 spiral steel supports that enhance natural movement so that the boning bends when you do but effortlessly snaps back into place. Other corsets are rigid and constricting, and bending down in them is awkward and embarrassing.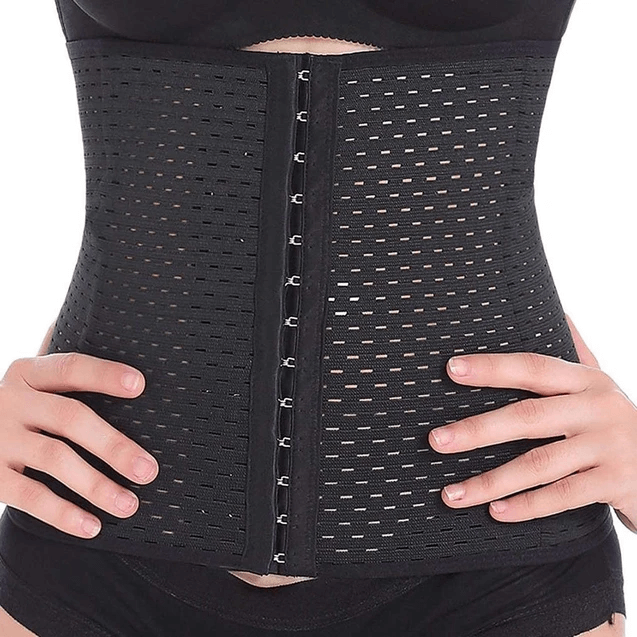 Specifications:
Material: Mesh Fabric, Spandex, Stainless Steel

What Does The Package Include:
1 X Trainer Belt Corset Slimming Body Shaper
Alt