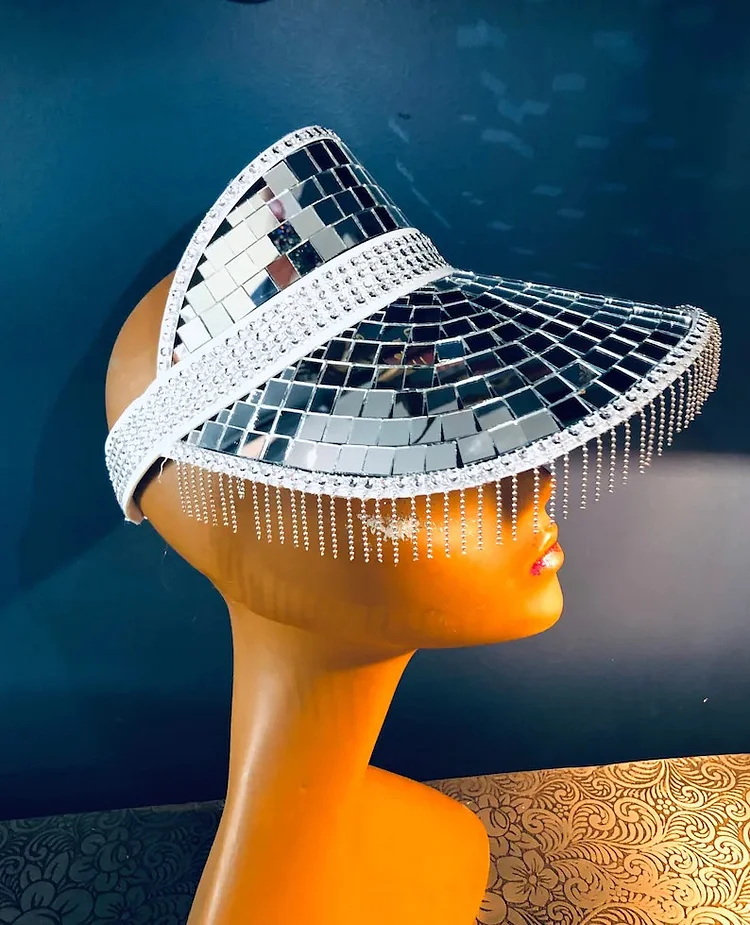 Perfect for festivals, photoshoots, parties, and anyone with a life less ordinary!
We specialize in wearable art and disco ball chic. We hold stock of our best-selling addition for super quick delivery!
The ultimate party accessory!
The base visor has been carefully prepared and modified for the addition of mirror glass, jewels and chain mail visor trim using only the best materials.
Elasticated strap means it fits snug and is rave-ready!