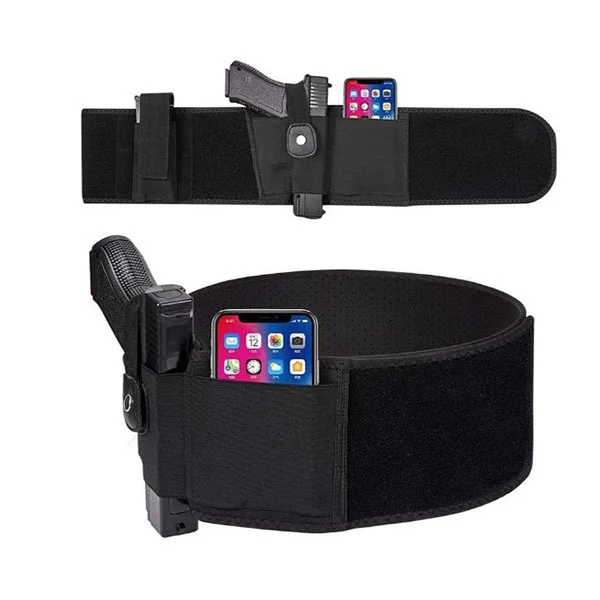 Are you going for a run? It's no problem!
Our Elastic Belly Band Shield is ideal for runners, joggers, and everyday use.
Our Velcro retention system ensures that your pistol is safe, secure, and ready to draw when you need it.
Inside the waistline, outside the waistband, cross body, appendix position, 5 o'clock position (behind hip), small of back, and even high up under your shirt like a shoulder holster.
"It is fairly comfortable and easy to adjust sizing with velcro. I like the cell phone pocket for days my outfit doesn't have pockets."
~ Finn W., Nueby customer
Safe & Quick Easy Release: For a much faster and easier gun release, the release has been placed over the barrel.
Top Elastic Material: With a new breathable perforated neoprene foundation that lies softly against the body, Concealed Carry Holster has solved the comfort issue.
Fits Any Pistol Size: Small subcompact, compact, and even full-size handguns and revolvers fit in this surgical-grade elastic holster. 380, 9mm, 40 auto, 45 ACP, 38 special, 357, and 10mm are among of the more common calibers.
Different Carry Options: The Egg Storage Boxes are stackable, creating more space for other groceries and making full use of the usually limited space in the fridge!
Specifications:
✓ Material: Nylon
✓ Color: Black
✓ Style: Milltary, Casual
✓ Size: 115cm * 12.5cm
Included:
— 1 X Elastic Tactical Belly Band