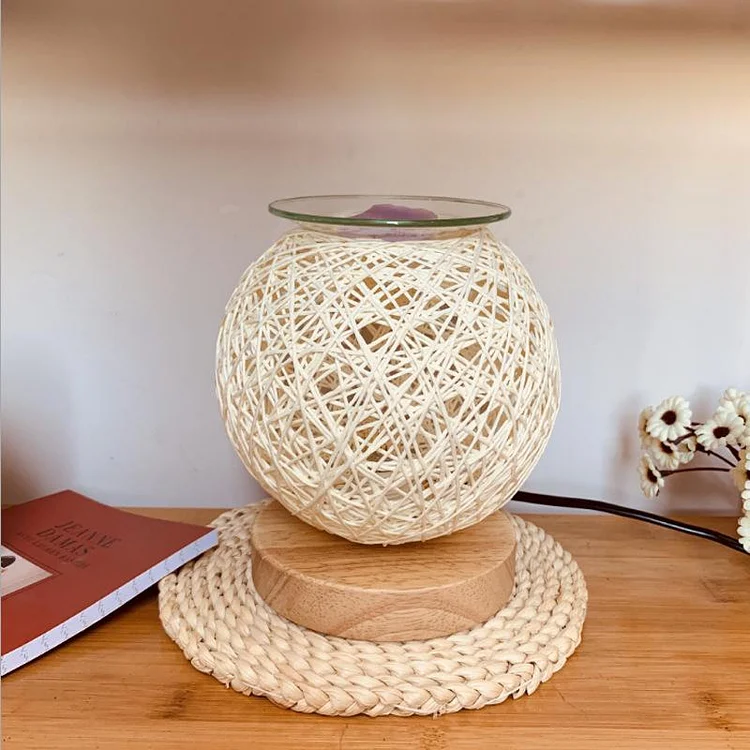 Fashionable Design: This wax warmer features an exquisite handmade sepak takraw design. charming handmade materials. it is suitable for home. office and use of your favorite perfume heater. it will bring you much fun. Relax your daily tension and enjoy your moments.
Dimming Control Switch: The dimming control switch can adjust the brightness and heat of the light at will so that you can sleep better. this light provides you with a warm environment. and it can create a quiet atmosphere.
Eco and Smokeless: The wax melt heater not only has reliable temperature stability. durability. no flame. and smoke but also easy to clean. When the wax block is melted. it can be easily taken out after the aromatic wax is cooled.
Energy Saving: The bulb in the wax warmer can be used as a safe heat source to melt the scented wax block and bring a wonderful and attractive fragrance to your home. It features stable temperature and soft lighting. which is durable.
Warm Nightlight: This is an oil wax heater and night light. Mix a piece of wax or essential oil with a little water to heat and melt the scented wax to release your favorite fragrance. It can also be used as a night light to create a unique atmosphere for any room.

Specification:
Lamp holder material: bamboo wood
Function: line length 1.5 meters
Touch switch
Bulb: 35W

Package Content:
1 X Aroma lamp