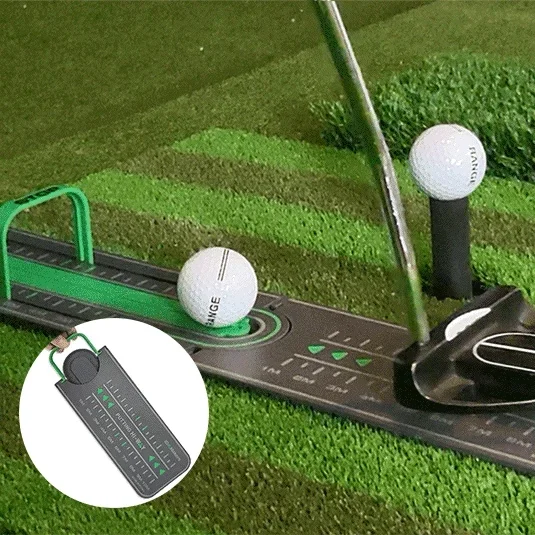 🏌️‍♂️ Improve your putting precision with our best-selling Golf Precision Distance Putting Drill! ⛳️✨
⚡️ Enhance your distance control and accuracy on the green with this effective training tool. Whether you're a beginner or a seasoned golfer, this drill will help you level up your putting game.
🎯 Perfect your stroke and develop a consistent feel for different distances. The drill is designed to simulate real-life putting scenarios, allowing you to practice various lengths and angles.
💪 Build muscle memory and gain confidence in your putting skills. With regular use, you'll notice significant improvements in your distance control, reducing the number of three-putts and enhancing your overall putting performance.
🌟 Join the countless golfers who have already benefited from our Golf Precision Distance Putting Drill. Take your game to the next level and experience the satisfaction of sinking those crucial putts.
⏰ Don't miss out on this essential training aid for every golfer. Order now and start honing your putting skills like never before! ⛳️🏆