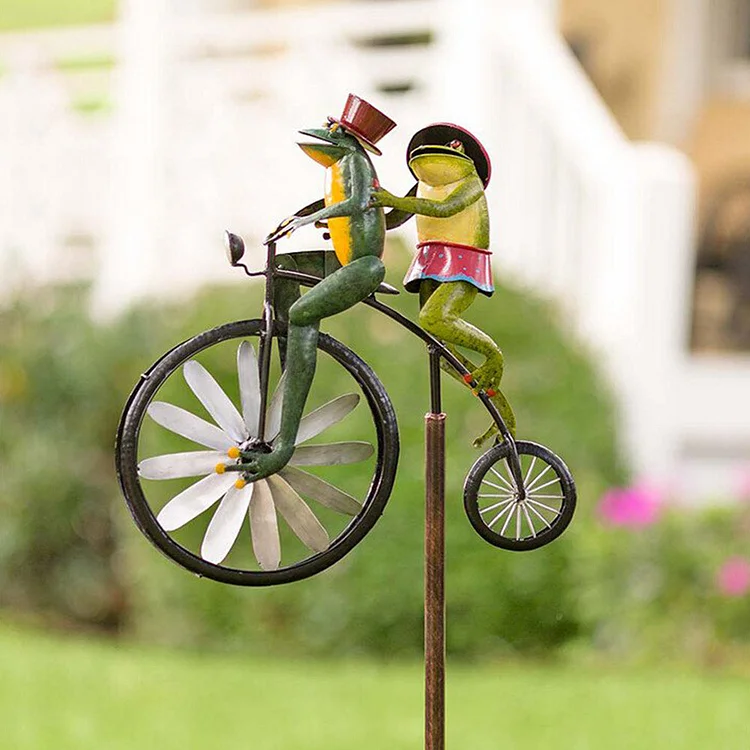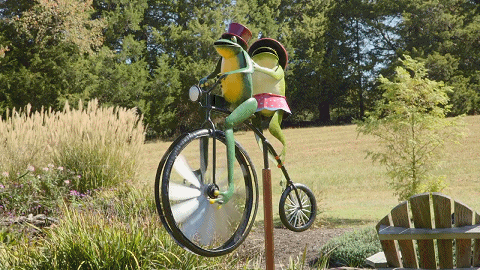 A pair of outdated amphibians are the star of this handcrafted metal powered garden art.
The spokes of its huge front wheel spin in the wind, making its legs swing up and down.
Pleasant fantasy garden decoration with a unique twisting effect when the wind blows.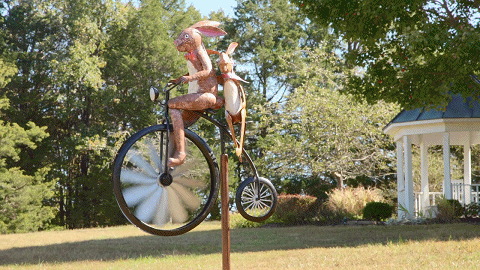 The spokes turn with just a breeze and the rabbit's articulated legs move like pedals.
The charming details of this metal spinning top include the driver's bow tie and the passengers' scarf.
Both have a toothy rabbit smile.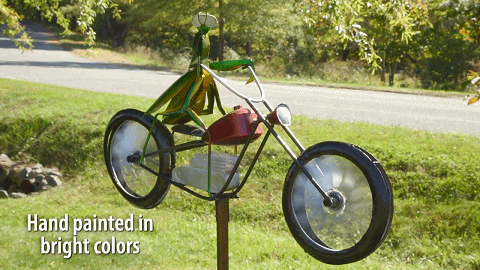 Whimsical metal wind spinner
Oversized front wheels spokes spin in the wind
Spinning wheel lets legs move in a peddling motion
Handcrafted from recycled metal
Sturdy stakes ensure safe installation in your garden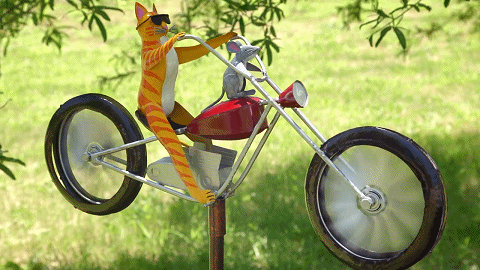 Single product packaging size: 29*8*29cm