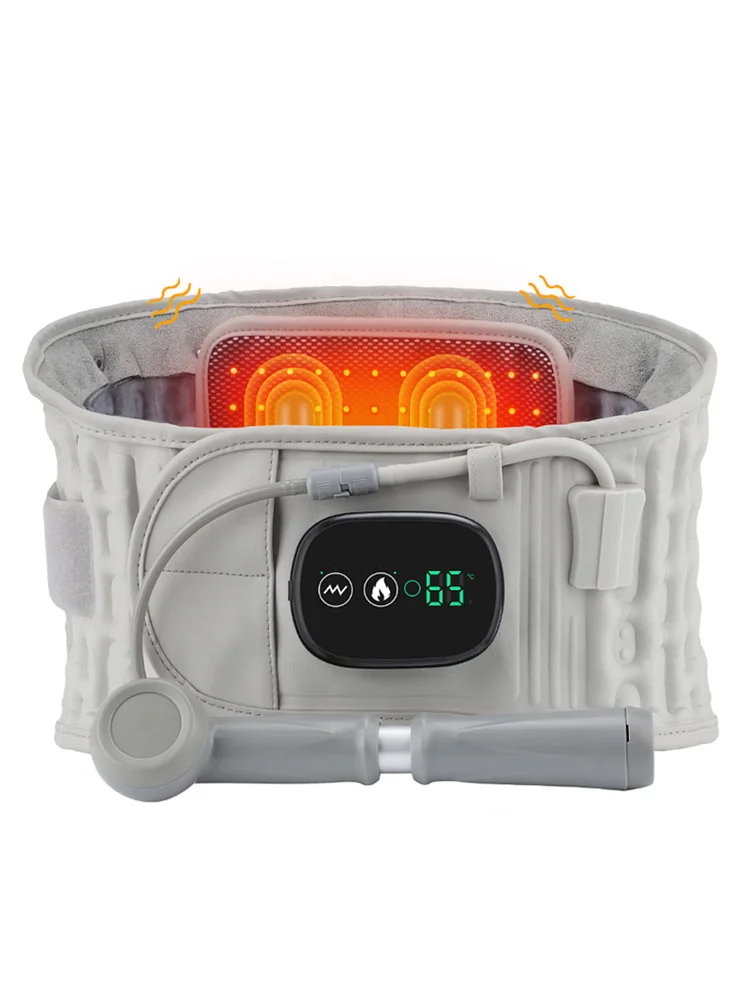 4 IN 1 DECOMPRESSION BACK BRACE - The 4 in 1 back brace is a combined cordless heating, clinical-grade traction, physical decompression, and vibration massage. Whether you have a herniated disc, sciatica, stiffness, back pain, sore muscles or any other back condition, here is the best pain relief device.
FAR-INFRARED THERAPY - Far Infrared heating (FIIR) therapy has been proven to be more effective and safer than conventional heating therapy since it penetrates deeper into the skin without causing skin injury.
STRETCH & SUPPORT YOUR LUMBAR - This lumbar support belt is good for anyone who wants to strengthen their back or needs a better posture. It anchors at the waist, gently lift your torso, and pushes downward against the hip bone. This pose will gently stretch the torso vertically, and it will also help to gently dislodge your disc and nerve.
PORTABLE HEATING PAD - The heated lumbar traction belt includes a rechargeable 5,000 mAh battery that lasts 50-110 minutes, depending on the different heating levels. You'll never need a power cord to enjoy this device; you can use it anywhere and anytime.
EASY TO USE - There are 3 heating settings (low, mid, high) and 3 vibration massage modes for your selection. The lumbar belt offers easy navigation with a touch-screen interface.
ONE SIZE FIT ALL - Our lumbar decompression belt is equipped with an extension belt, which can adjust the tightness in multiple directions. The extension belt can be used according to actual needs. Size fit 29-49" Wasit, which can support up to 49 inches of waist.