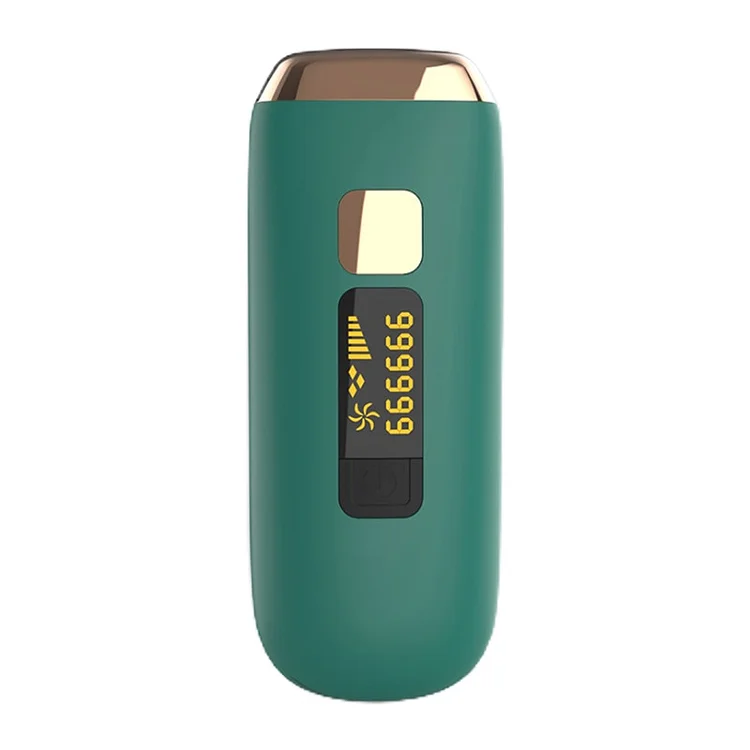 Product feature:
1)Fully Automatic Hair Removal:
One mode design-fully automatic mode, more convenient for hair removal.Just plug in the hair removal device, turn on the switch, put the lamp head contact with the skin at 90 degrees, the machine will automatically emit light and remove hair automatically.
2)5 Energy Mode Levels:
5 modes can be adjustable for different needs, great for small area hair removal, such as underarms, bikini lines, lips, abdomen, back, arms and legs. Gradually turn up the level position for your needs. It is very gentle,especially for treating sensitive areas,such as the face or bikini line.
3)Effective And Harmless:
Our hair removal device is developed by professional team, adopting IPL technology with safe and effective, easily used at home. Comparing with continual waxing, shaving or plucking, ours is more simple, convenient and Harmless to use, giving you great smooth skin! You can get a hair removal effect like a beauty salon and spend less money.
4)Permanent And Fast:
Our hair removal device is fast and safe, quickly remove hair effectively at the hair growth stage. Though all the hair has different growing time, we recommend an eight-week treatment to ensure that all hair is removed effectively during the growth period.