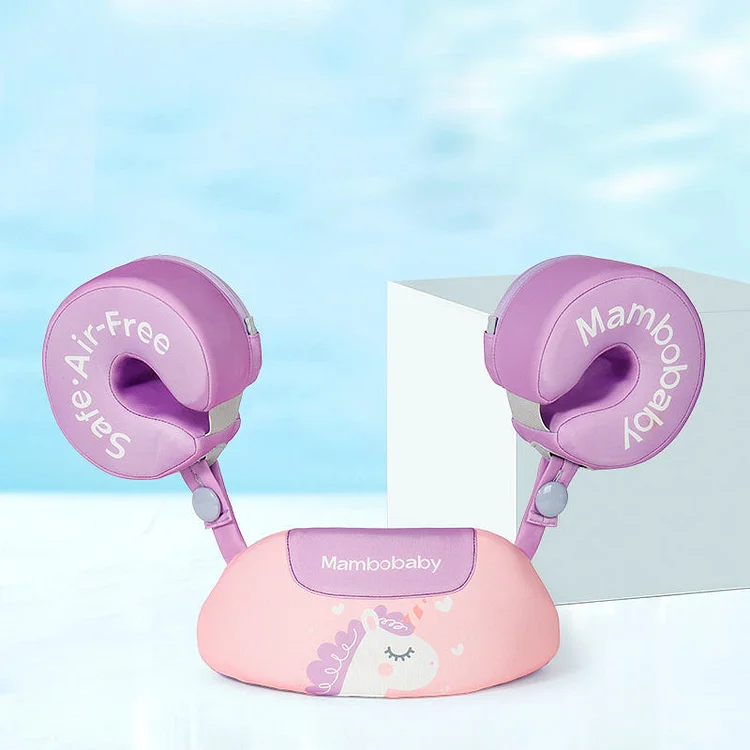 The Non-Inflatable Mambo baby Life Jacket is Awesome for kids learning to swim, safe, practical and very comfortable for the child.

This swim trainer makes it easy and encourages the kid to move and relax in the water with its super buoyancy and large surface area.

Your kids will love the independence of the Non-Inflatable Mambo baby Life Jacket as they learn to use the feet and arms in the water, all without being dunked in the water.

They can deliberately dip their head into the water and become more confident as they feel comfortable.

No more accidental leakages from old inferior inflatables. Our PearlFoam material is for the next generation of water buoyancy swim assist aids.
The Non-Inflatable Mambo baby Life Jacket Features:
?
Suitable for all kids up from 4 - 8 years old(30 - 70 lbs)

Made with high quality, environmental friendly PearlFoam. This is a premium latex material that is

?

moisture proof, very breathable, lightweight with superior buoyancy.

?

It has an elastic waterproof skin. BPA Free. soft and warm in the water

Develop confidence

. This unique swim jacket trainer is a great way to learn how to float, paddle and swim!

Adjustable buckle at the back to suit most infant sizes. This is very easy to Adjust. Unfasten safety clip and easily slip on. You can tighten up as necessary to avoid any slipping. Helps move freely in a comfortable position.

Specially designed large easy slip-on arm rings. This acts like a life jacket keeping them stable as they move in any direction they please.
?
Patent Protection, Multi-upgraded safety design, the best life jacket for kids in 2022
Please read before use:

Will Not protect against drowning, Use only under constant supervision of adults;
Only to be used in water in which the child is within its depth and under supervision;
Hand wash with mild detergent, Do not scrub or brush;
Hang it in a cool and ventilated place after use in order to avoid mildew;
Keep away from fire and high temperature, sharp objects to avoid any damage.
Package:
One Non-Inflatable Mambo baby Life Jacket