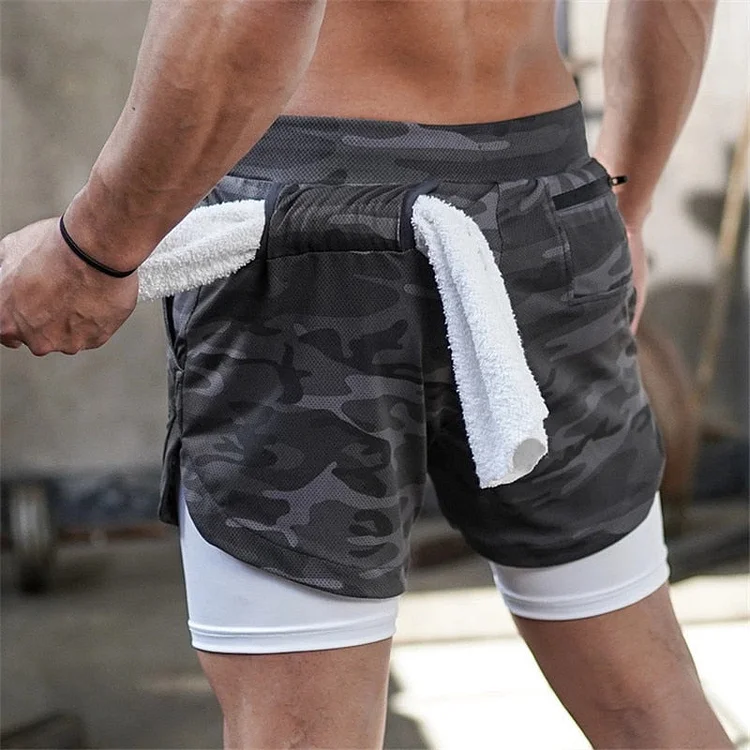 These 2 in 1 Secure Pocket Shorts allows a full range for motion and activity, great for any man who loves sports!
2 in 1 Secure Pocket Shorts is a lightweight running short with liner. The main body is constructed from mesh that is extremely lightweight, breathable, and sweat-wicking.
Liner is constructed from elastane, a proprietary high-performance fabric that is super soft, stretchy, and sweat-wicking. Shorts feature two main pockets with a hidden zipper on the right-side pocket.
Liner features a hidden phone pocket to keep your phone secure and out of the way while training and running. 2 in 1 Secure Pocket Shorts has built-in long mesh liner that wicks moisture and dries quickly for optimal comfort and private protection, which is a super useful feature for men.
Mesh air vents on both sides for increased breathability, keeping you cool in hot weather. Moreover, the built-in underwear is thinner and moisture wicking. You feel cool and free the entire time!
The slight breeze just feels nice down there. No more worries about rubbing and chaffing! The style of the shorts will out your rubbing at ease.
Purchase 2 in 1 Secure Pocket Shorts for a very affordable price, save a fortune for yourself, and enjoy confidently all the workout and running in the summer!