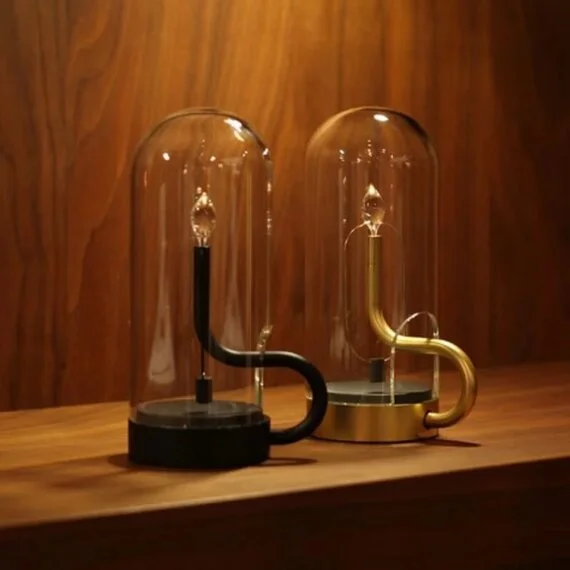 Our lamp draws inspiration from antique heirlooms, refined with a contemporary twist. It uniquely blends modern LED technology, magnets, and an acrylic lens while preserving a poetic soul. This interpretation of a traditional chamberstick offers an enchanting magic similar to a candle flame's glow, thanks to the moving pendulum lens powered by the force of magnets.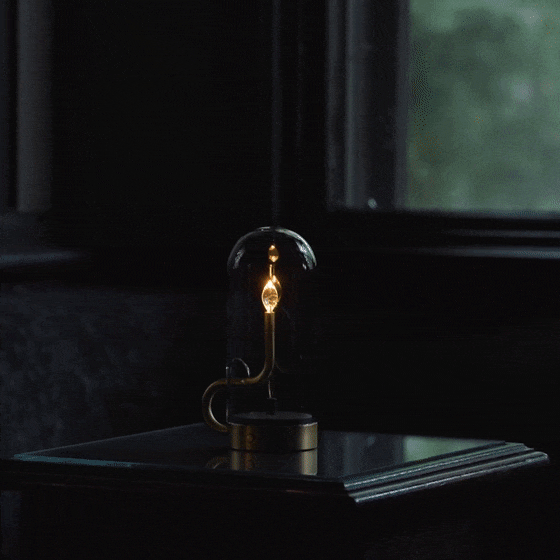 UNIQUE EXPERIENCE
This lamp, with its soft and warm color of 2000K, emulates the allure of a candle, creating a captivating light spectacle. Upon switching it on, the light intensifies before settling to a softer glow, with the option for more intensity if desired. Turning it off produces a playful, blinking effect reminiscent of a dying fire. This lamp, a symbol of timeless beauty, serves as a conduit to memories and emotions evoked by the soothing flicker of candlelight.
VISUAL ARTS
The lamp provides a sensory experience that changes based on the viewer's distance. From afar, you'll be captivated by the magical 'candle' effect, while up close, the lenses present an unexpected vision of your surroundings. The transparent glass cap, a final touch, accentuates the lamp's radiant play of reflections.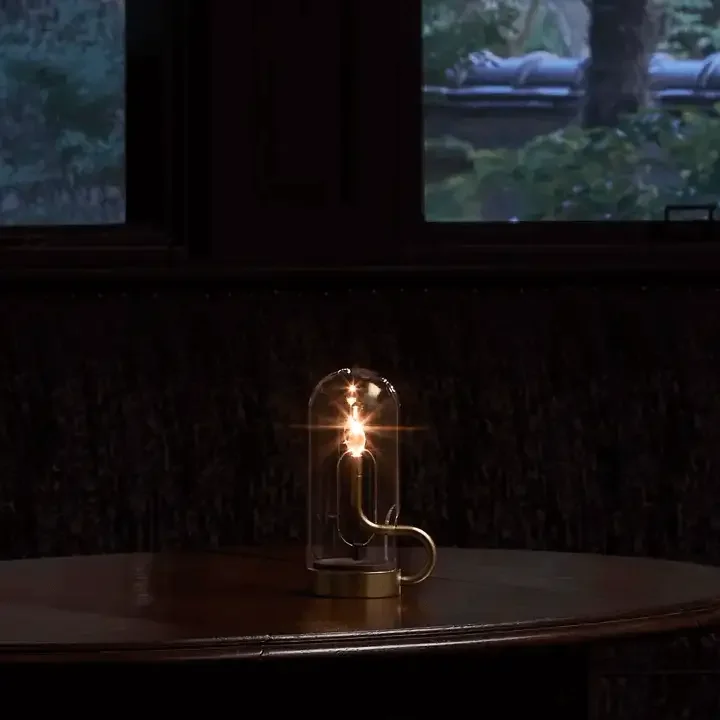 TECHNOLOGY & DESIGN
At the lamp's heart is a small transparent acrylic lens, poised on a thin metal holder like a luminous pendulum, ready to sway and rotate. Switching the lamp on brings the pendulum lens to life through the invisible force of two activated magnets. This dance, along with the refraction of the 2000K LED light by the lens, results in a warm, delicate glow reminiscent of a real candle.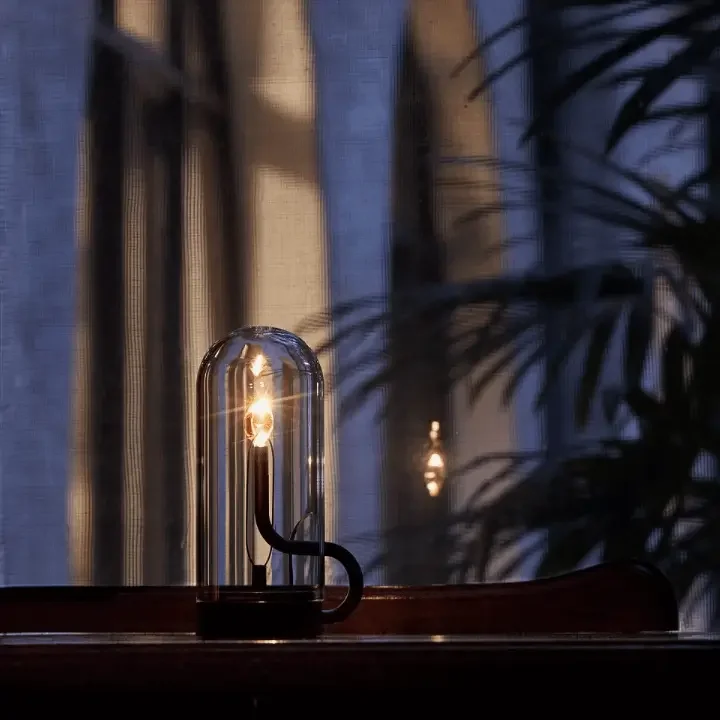 PORTABLE & RECHARGEABLE
This lamp is more than a beautifully crafted light fixture; it is portable and perfect for any space. It showcases an anodized aluminum handle and a matching base in black or gold finishes. A rechargeable battery ensures effortless portability. The lamp is completely waterproof, making it ideal for indoor and outdoor use, residential or commercial spaces like restaurants and coffee shops.
SPECIFICATIONS
Material:

Aluminum/Glass
Size:

W9.6xD6.9xH17.7cm / 3.8xD2.7xH17in
Weight:

850g/1.9lb
Light Source:

LEDs
Power:

5W
Color:

Black/Gold
Control Method:

Push button switch
Dimming:

Yes
Waterproof:

IP66
Power:

Rechargeable lithium-ion battery 3.7V/190mAh
Recharge Time:

Approx. 3h
Lighting Time:

8h(High)-120h(Low)