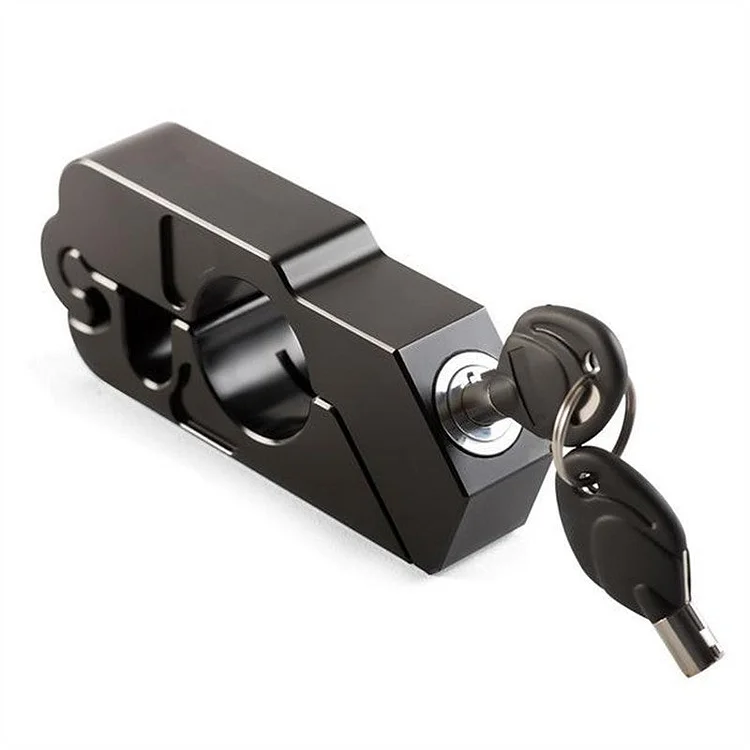 Main Features:   
1. 100% brand new and high quality    
2. Simple to use, highly visible, easy to use            
3. Built-in stainless steel wire, difficult to cut with a saw    
4. Widely used for all scooters, motorcycles and ATVs    
5. Stops embarrassing falls - Unlike disc locks, you can't forget it's in place, no bending, no disc dirt or street grime.    
6. With 2 keys, one for daily usage one for spare.    
7. Twist grip sizes from 27-38mm    
8. Used on the front brake lever will keep the bike from being pushed off the centre or side stand    
9. Used on the rear brake lever will hold the back tyre from spinning allowing for the loosening or re-torquing of the clutch nut when doing belt, clutch and variator maintenance
Usage:
-Push the key to the lock and turn right to unlock
-Push the key to the lock and turn left to lock
Fitment:
Universal to most ATVs, motorcycles and scooters
Package Include:
-Lock x1
-Keys x2