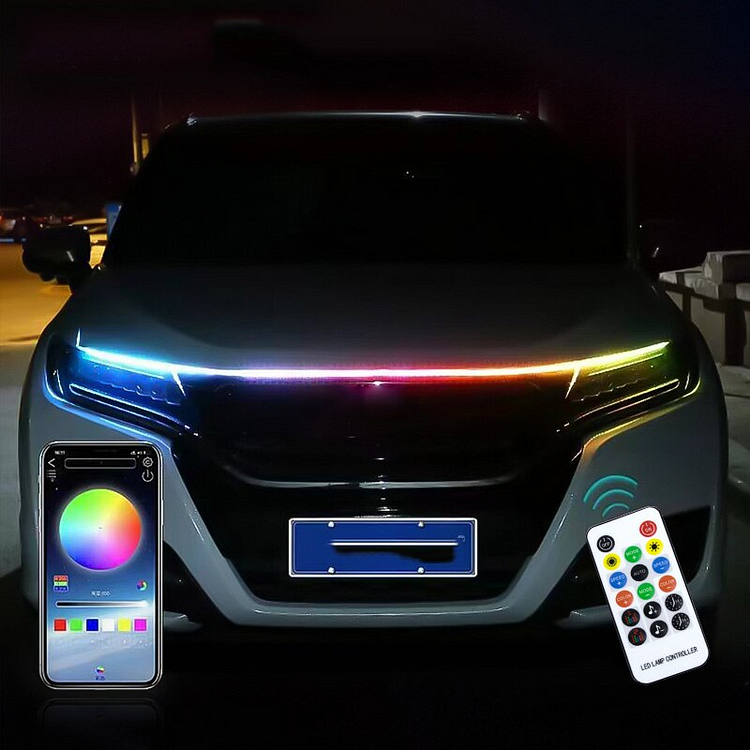 SIMPLE 2 MIN INSTALLATION 
Just stick to the top or bottom of the hood and attach the black wire to negative pole, red wire to whichever you would like to start it (car start, headlights, brights).
【General Models】—Input voltage DC5V/12V/24V, suitable for most models, it can be widely used in cars, SUVs, Trucks, Vans, Jeep, and can be installed directly without changing the line of the car.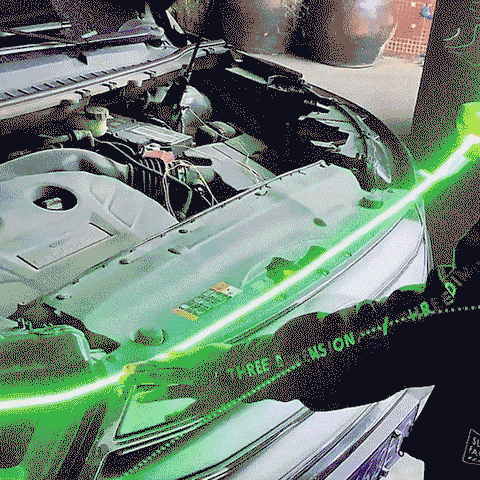 【LED Colorful Light】—The car LED strip light has a variety of colors and light conversion modes. Bright LED lamp strip increase the lighting of the car at night, making you drive in rain, fog and night more safety.
【Easy to Install】—There is strong glue on the back of the light bar, which is soft and easy to bend. It can be attached to the gap of the hood without changing the wiring.
【Using APP and Remote Control】—You can change the color and mode of the car LED hood light through the APP or remote control to choose your favorite color light anytime and anywhere.
【Waterproof and Antifreeze】—The light strip is used high-quality PVC material and not easy to be damaged in the rainy and winter.