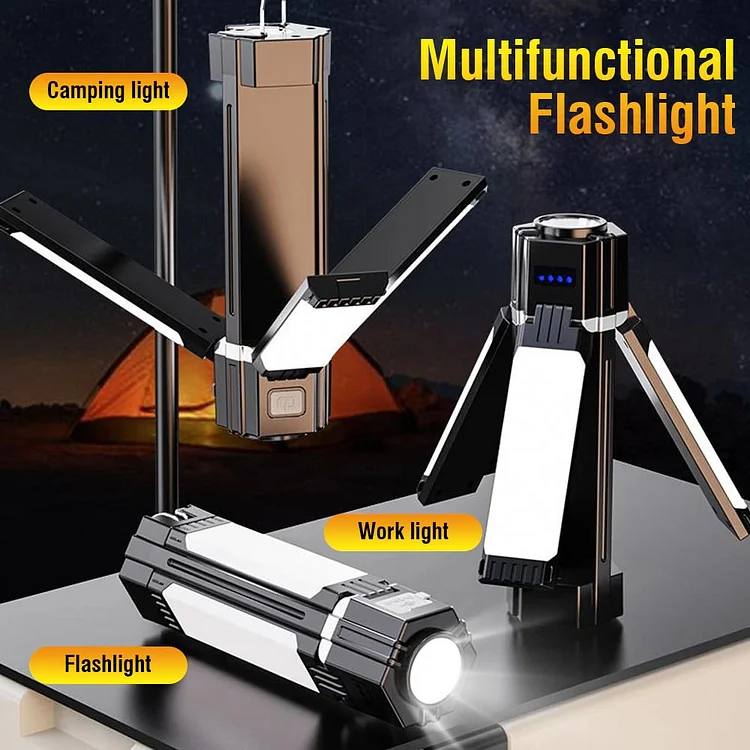 Meet your outdoor needs!Camping lights that can charge your phone in an emergency!
Dual light source design!
Dual light source design, can be illuminated from far and near, adapt to a variety of environments
Hanging lighting!
The light is soft and not glaring, and can be hung on tents and light stands.
The tail of the camping light has a strong magnetic design, which can be adsorbed on iron objects.
Come and enjoy the joy of camping!
LED & COB !
Side array COB lamp bead & Highlight and clear lighting
Use high-power LED wicks to meet your outdoor lighting needs
Outdoor emergency power bank!
Provide type-c interface, which can charge the mobile phone.
Specification:
Size: 60*200mm / 2.4*7.9 in
Charging port: Type-C
Power: 3.8W
Battery capacity: 3000mA
Power Indicator: 25%/50%/75%100%
Light color: White