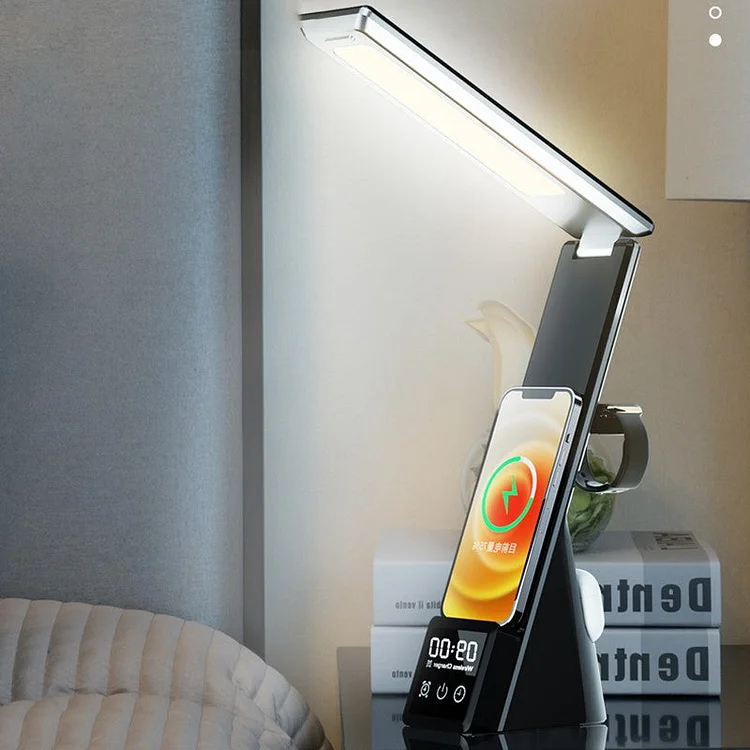 Illuminate your workspace and charge your devices.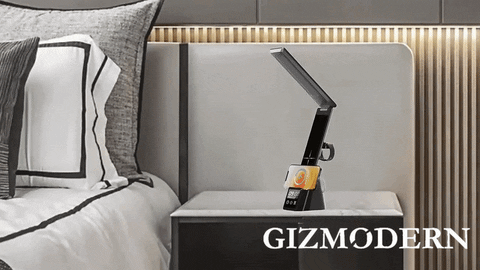 The table lamp can be adjusted in three light colors, suitable for reading, entertainment, and office.
The wireless charging module is compatible with iPhone, Samsung, Airpods, and iWatch.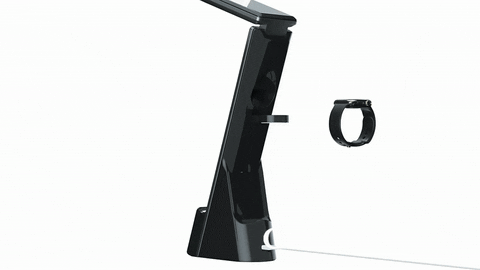 This multifunctional desk lamp can make your desktop more tidy and organized.
Please embed the iWatch charger inside the lamp (iWacth charging adapter is not included).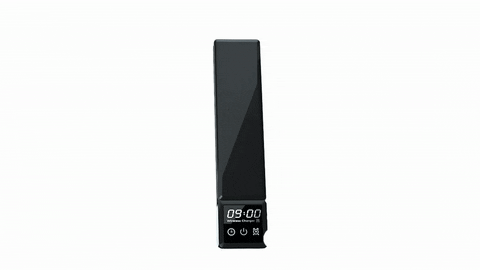 The LED display can set the clock and alarm.
Dimensions:
Shipped directly from the manufacturer.