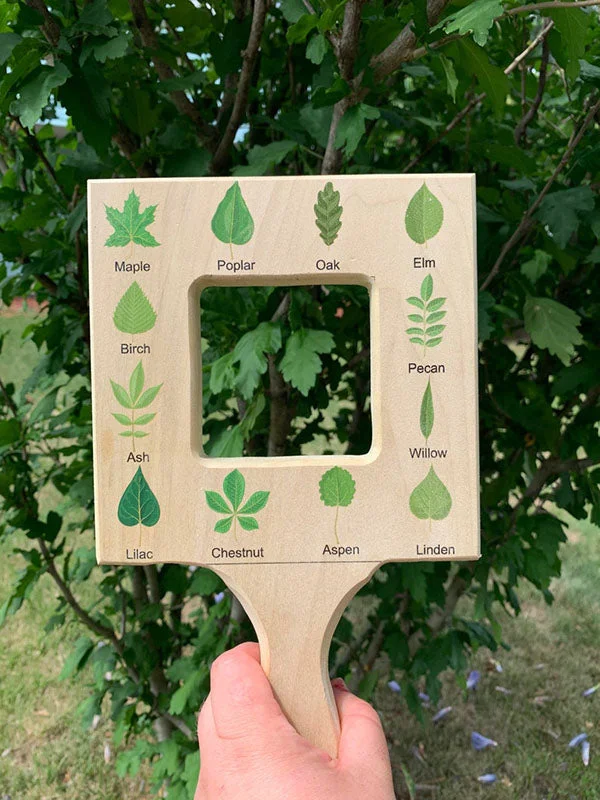 Who's up for a nature walk?
Add tons of fun and excitement to any day outdoors with our new nature viewfinder!

This double-sided tool will bring fun and learning by helping to identify common cloud types and leaves. Just look through the viewfinder, and match it up to the reference chart on either side of the viewfinder.


This item is great for independent use, or to go along with a lesson about trees or clouds.


This is how you use them:
You look thru the cutout window and see what you want to identify and compare to things that are on the viewer. We currently have leaves and clouds, bugs and insects, moon and stars, animal tracks. They are super fun to use during walks, hikes, backyard play, and pretty much anytime you are outside. Kids can do journaling of what they saw during outside play, draw and compare.