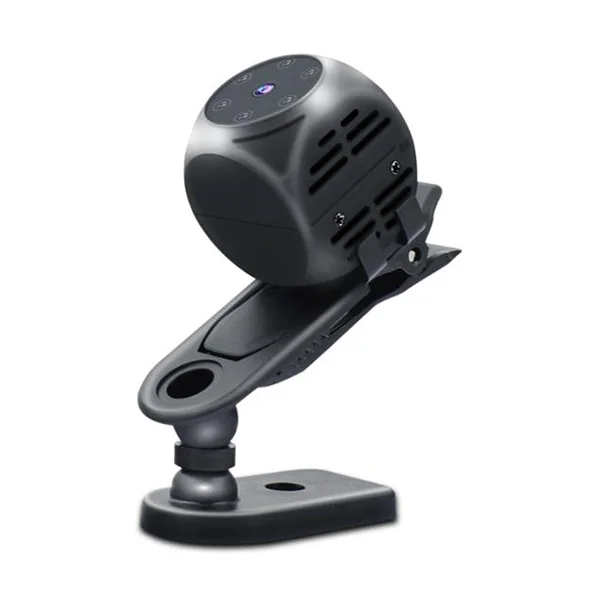 Looking for a discreet way to keep an eye on your home or office? The Smallest Camera is the perfect solution.
Motion Detection
Once a motion is detected, the camera will send an alarm notification to your phone. 
Night Vision
HD 1080p
Wifi over any distance
Loop recording
Instant intruder alarm notifications
HD Upgraded night vision makes it suitable for indoor and outdoor use.
Attach to any metal object
The inbuilt magnet gives you many hidden camera locations by allowing you to attach the camera to metal
Comes with stands and attachments


A wall mount to stick to walls, clip to attach to clothes, and stand to place on tables.
Smallest Camera you'll find
The tiny camera size makes it easy to hide in small corners and spaces
Uses both battery and USB power
Connect to USB socket for 24/7 hours recording. Or use it's battery power for portable recording. 
Loop recording to ensure it can continuously record. When a memory card is full,the newest file will overwrite a oldest file. You will never miss the important thing you want to know. You can also use it to record the growth of your pets and children.
Function: video, camera, infrared night vision, wide angle 140 degrees, motion detection

Resolution: 1920 * 1080P

Recording time: about 70 minutes

Charging time: 2 hours

Battery: 180MAH

Video frame rate: 30fps

Photo resolution: 4032 * 3024

*Picture format: JPG
Packing list:

1× Smallest Camera

All attachments 

1× Manual