Cool Down Yourself, Without Using Costly AC.
This portable air cooler draws in hot air and cools it down quickly through evaporative water cooling technology.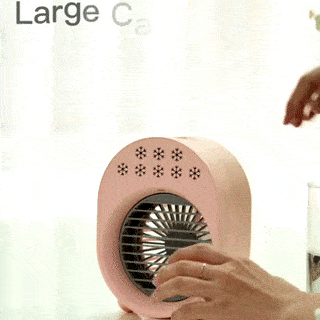 This creates cool environment with both humidified and cool air.
The multi directional air vent is adjustable to point the air whatever you want.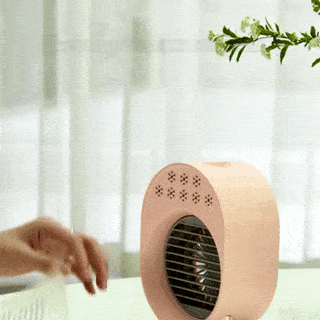 If you add some ice water, it will cool the hot air around you in a few seconds.
MULTI-FUNCTIONAL & THREE WIND SPEEDS
The Personal Air Conditioner have four-in-one design so it is not only a cute air cooler, but also a table fan, humidifier and LED light.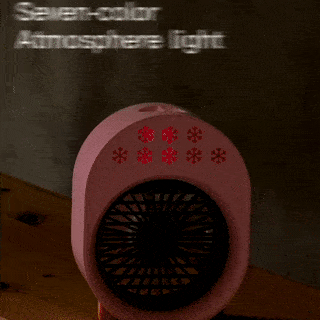 The 3 wind speeds are available for you to enjoy the comfortable cooling during the hot summer days.
The circulating colorful atmosphere light will enhance your mood or help you to fall asleep easier. The best gift for your friends, family and loved ones.

PORTABLE AND QUIET
This mini air conditioner fan has a portable design, small size but significant cooling power and does not take up much space.
You can easily carry it out. Its great for homes, offices, outdoor picnics, camping, etc.
It is very quiet(≤40db) so even if you read a book in the library, it will not disturb you.

ENERGY EFFICIENT & ECO-FRIENDLY
It does not contain Ozone-Depleting Refrigerants.
This small air cooler works for you at 3W, which is very energy efficient compared to window air conditioners.
It cools you down and saves you money on your electricity bill, while protecting your family's health.
USB POWERED & EASY TO USE
The small air conditioner can be powered with adapters, mobile power supplies, computers, car chargers, etc.
It has 2 buttons, so you can use various functions with just a touch of a button.