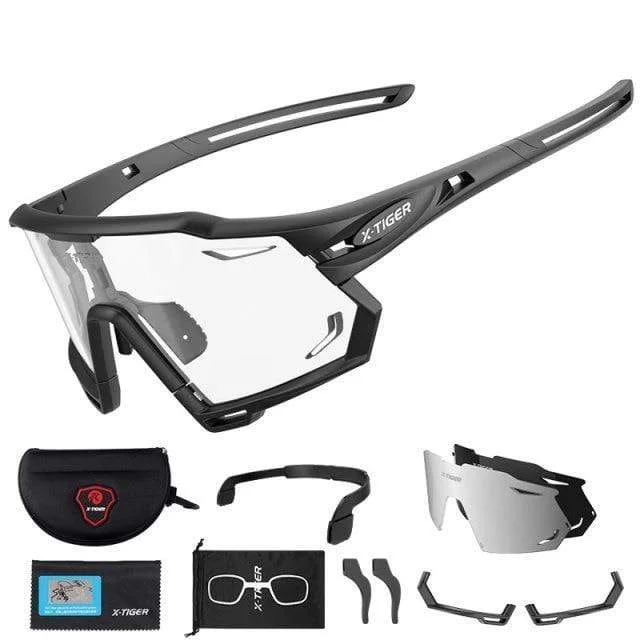 Gear up smart and gear up for safety, ride with these Photochromic Cycling Sunglasses.
A must-have for outdoor enthusiasts - Polarized lenses are a great option for anyone who is spending a lot of time outdoors. Not only do they reduce bright reflection and unwanted glare, polarized lenses also help improve vision clarity in bright situations making these Photochromic Cycling Sunglasses a total necessity for on-the-go peeps.

Biker's glasses - These Photochromic Cycling Sunglasses are specially crafted for bikers and it even has its signature wide lens that not only protects the rider's eyes from extreme UV exposure, it also protects the eyes from dirt and small debris that might cause problems while riding.

Durable - These Photochromic Cycling Sunglasses are made out of high quality and durable polycarbonate materials that are guaranteed to be tough.

Multiple options - The Photochromic Cycling Sunglasses can easily be replaced with any lens you prefer that comes with the set along with its own safety case.
Product Info:
Lenses Optical Attribute: Photochromic
LensesWidth: About 14.5cm / 5.70"
LensesHeight: About 6cm / 2.36"
Lenses Material: Polycarbonate
Frame Material: TR90
Package Includes:
1* Photochromic Cycling Sunglasses