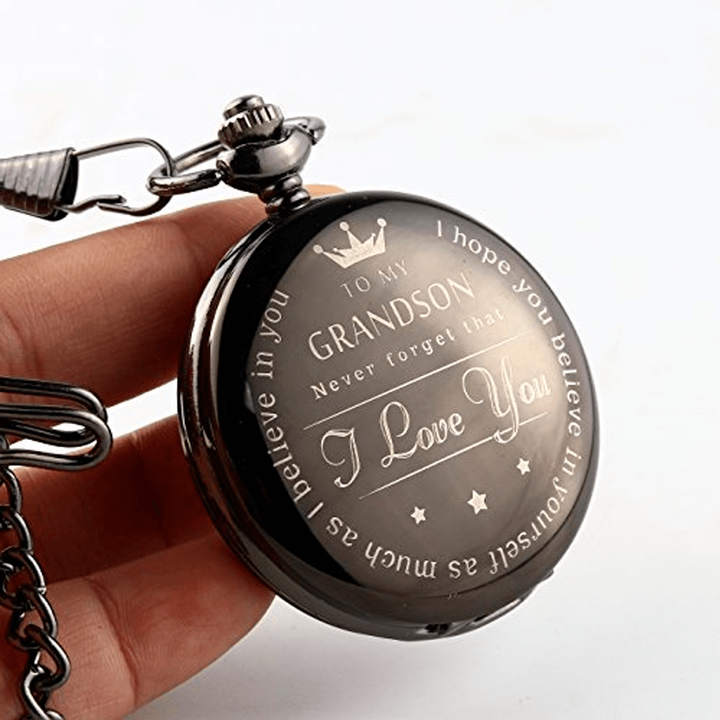 How to tell your Grandsons how much you love them?
This pocket watch, with an engraved love message, is the perfect gift!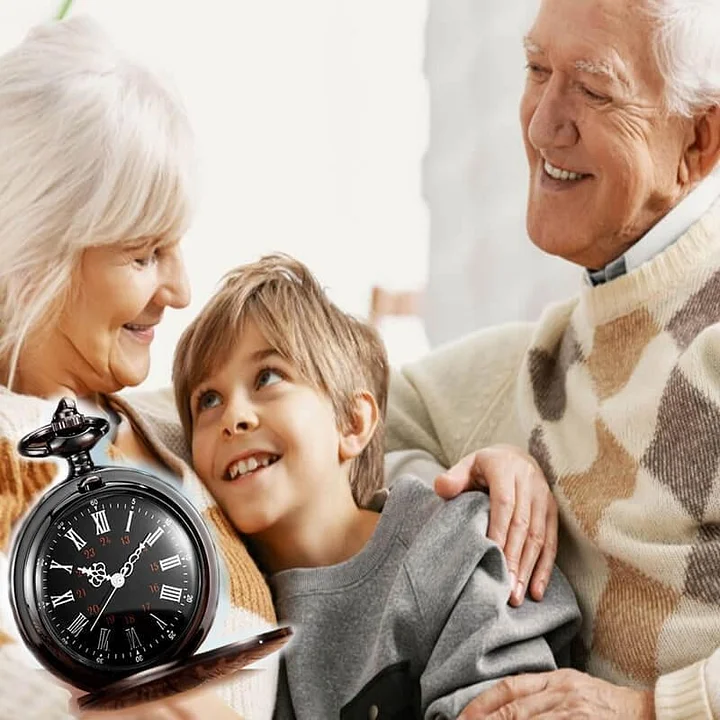 Your Grandsons will Love this Gift!
Improve your Grandson's confidence: 

your Grandson will feel calm in dificult times when reading the messege engraved on the watch.

Beautiful memory that your Grandson will carry: 

a beautiful message that accompany your Grandsons all the time.

Special and unique: 

a different way to say how much you love him.

Perfect gift: 

the best present that you can give to your Grandson and is priceless.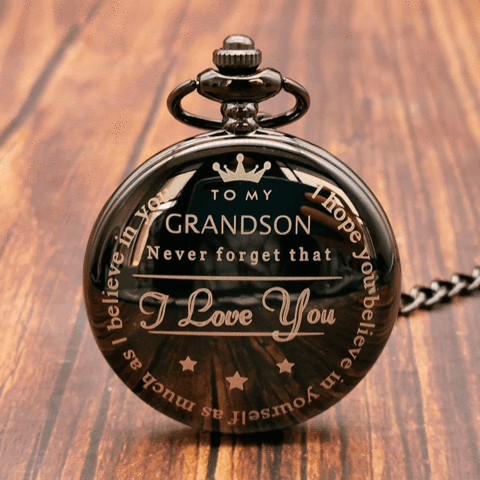 Beautiful Engraved Message
"Never forget that I love you, I hope you believe in yourself as much
I as believe in you, Love Grandson."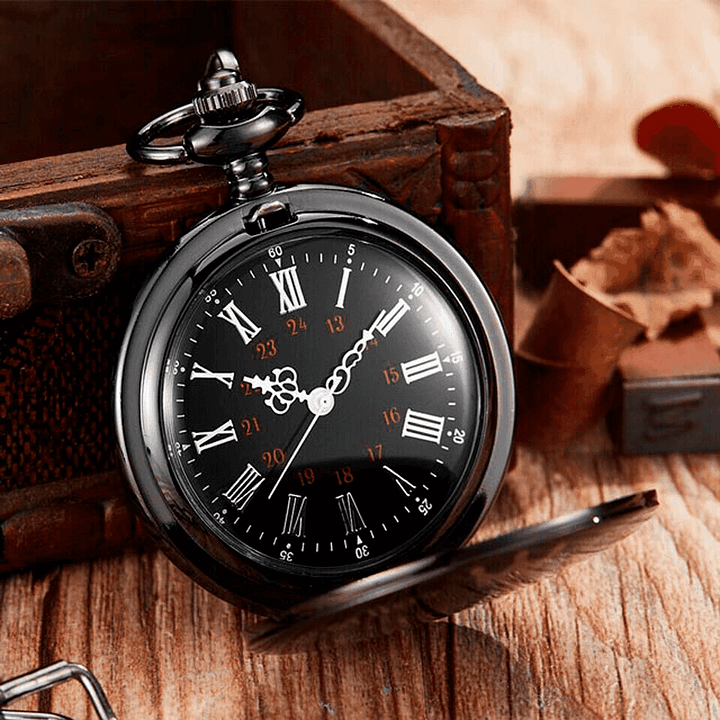 It will be a lovely reminder to make him always miss you!
Unique Gift: 
It's the perfect gift for any special occasion such as birthdays, Christmas, graduation, Father's Day, wedding day, etc.
Premium Quality: 
Made with zinc alloy metal. 
Precise quartz movement, easy time-setting with a press of button to open the watch.
Special and unique: 
Traditional, sophisticated and ever-stylish, brings a touch of class to your look for any occasion.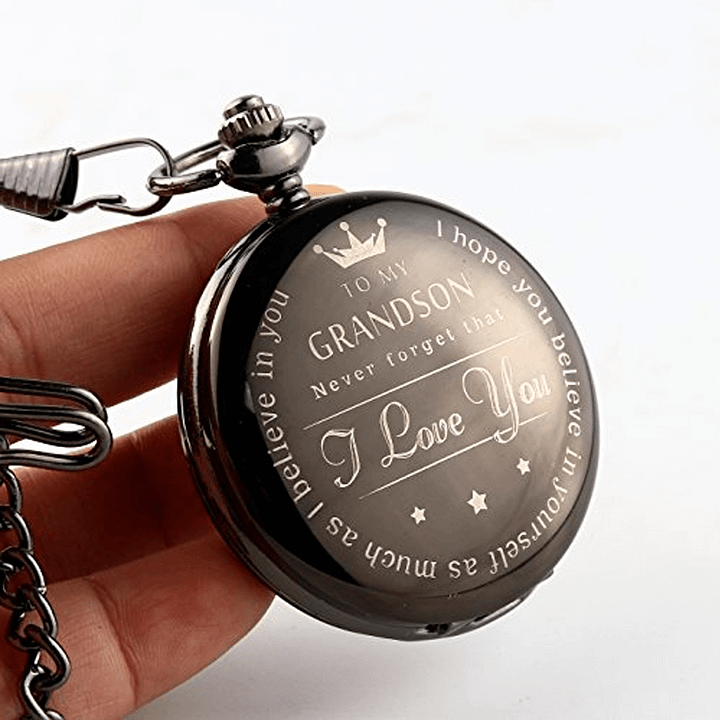 Movement: QUARTZ.

Dial Material Type: Stainless Steel.

Bezel Material Type: Stainless Steel.

Case Material: Stainless Steel.

Dial Display: ANALOG.

Bezel Function: Stationary.

Gender: Unisex.

Dial Diameter: 4.5cm/1.8inch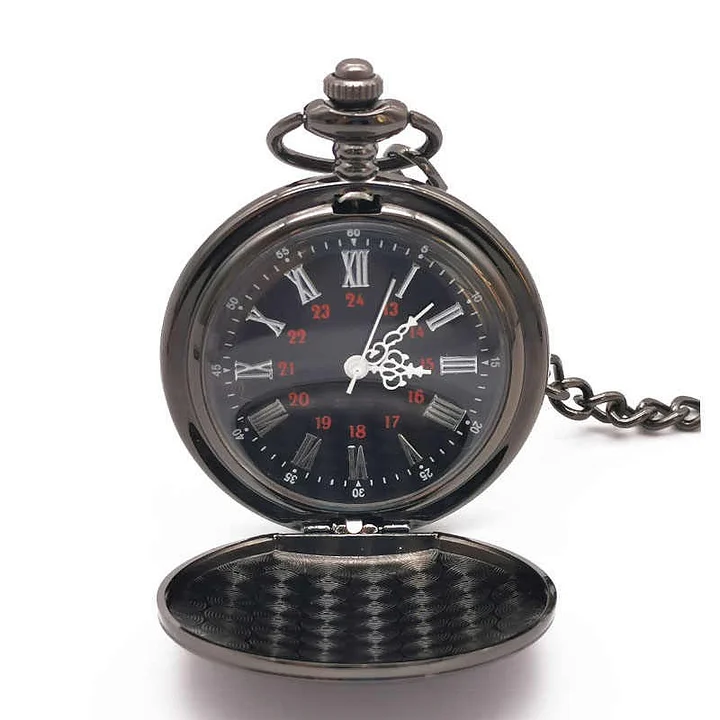 1 * Pocket Watch With Love Message.