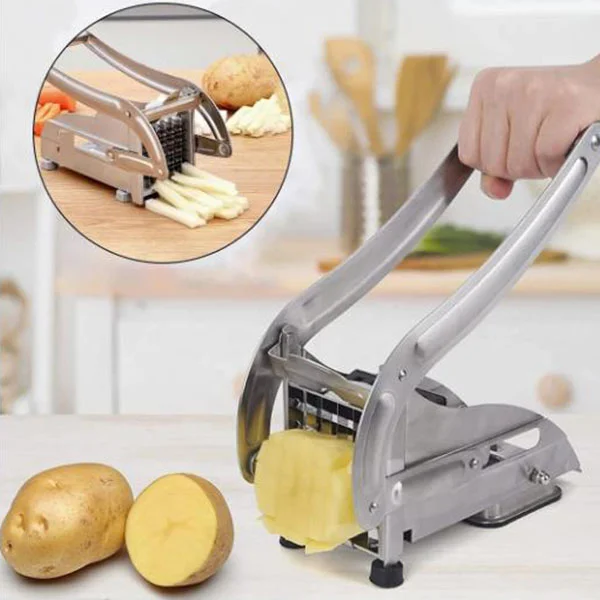 INTIMATE DESIGN:French fry cutter made of 100% professional grade stainless steel.comes with two interchangeable blades which are durable and sharp.that easily cut 1/2' or 3/8' thick pieces of fries.The practical multifunctional vegetable peeler as a gift for you to peel fruits and vegetables convenient.so you can use clean and hygienic food to make restaurant-quality french fries at home.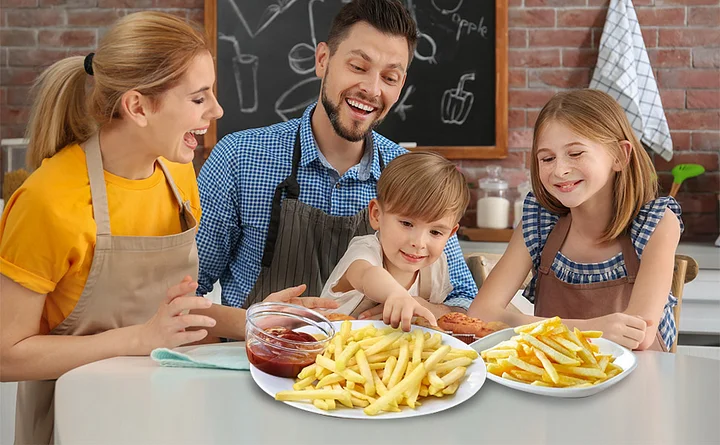 MULTIPURPOSE KITCHEN PARTNER:Light and compact design of potato cutter makes it occupy minimal space in your kitchen.Perfect for cutting potatoes.carrots.cucumbers.and more.Also great for prepping vegetables like zucchinis.onions and bell peppers.Sweet potatoes can also be cut. but they need to be microwave treated for 1 minute to soften them for better results.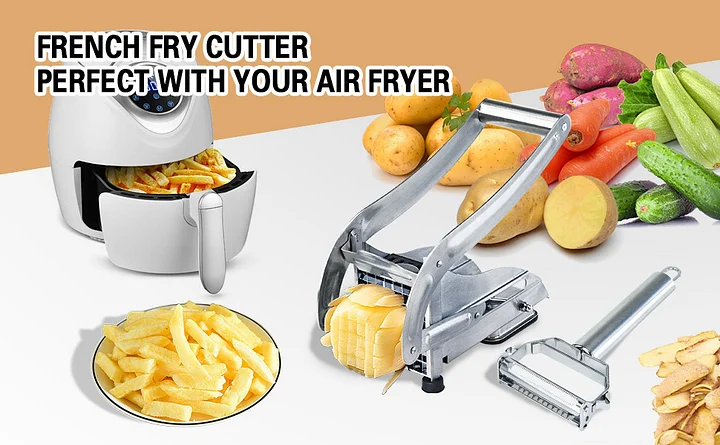 EASY TO USE:The potato slicer with low operation difficulty can help you easily prepare fries and vegetables.Our French fries cutter is equipped with strong suction locking technology on the base.sturdy legs with non-slip clamping feet.as well as rocker bumper to prevent the machine from moving during the cutting process.Use the lever principle to achieve labor-saving and consistent cutting through an extended resistant handle.

EASY TO CLEAN:Perfect with the air fryer to prepare delicious french fries for dinner or party.After cutting potatoes. don't worry that the machine is difficult to clean and your hand will be cut by the blade.all parts of the machine are Dishwasher Safe.

100% SATISFACTION CUSTOMER SERVICE:Your satisfaction is our top priority. Please feel free to contact us if you have any questions.