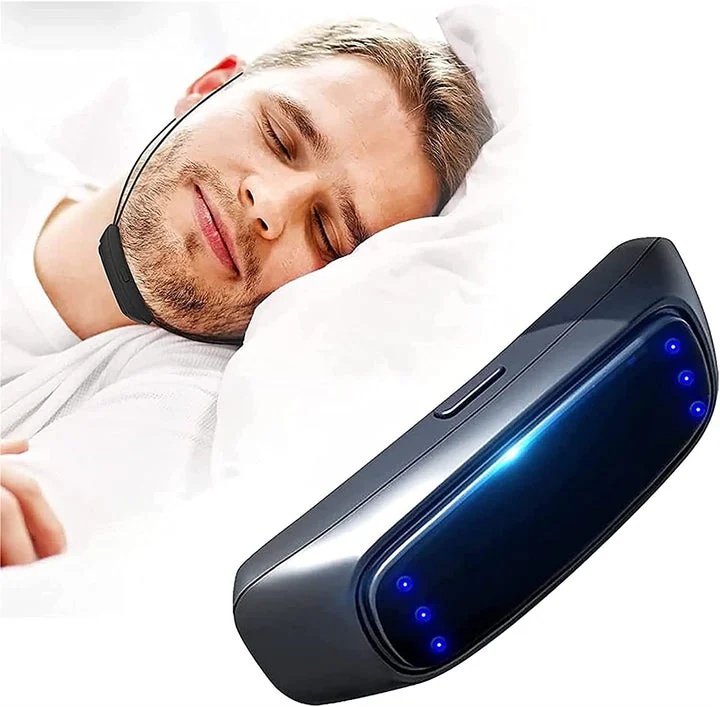 Anti-Snoring Chin Strap for Sleeping
If you or your partner snore during sleep and want to get a good night's sleep, the Truwella Anti-Snoring Chin Strap may be the solution you are looking for. The chin strap is designed to reduce snoring and improve the overall quality of sleep for both you and your partner.
Benefits:
Better Night's Sleep: By reducing snoring, this anti-snoring chin strap can help you and your partner to sleep better and wake up well-rested. Better sleep can improve your mood and increase work productivity.
Features:
Perfect Design: Made of premium materials, the anti-snoring chin strap is comfortable to wear and suitable for snoring, teeth grinding, facial muscle pain, headache bruxism, without any smell.
Adjustable Size: The tension strength of the chin strap can be easily adjusted to fit different head sizes, making it suitable for adults, teens, children, men, and women.
Simple and Efficient: The anti-snoring chin strap is easy to use. Simply tighten the long upper strap to a length that keeps your chin up and mouth closed, then adjust the strap behind the ear. You can sleep comfortably without snoring all night.
Best Gift: This anti-snoring chin strap is an effective and thoughtful gift for your loved ones who suffer from snoring. It comes with a lifetime friendly customer support.
Try the Anti-Snoring Chin Strap today and enjoy a better night's sleep!