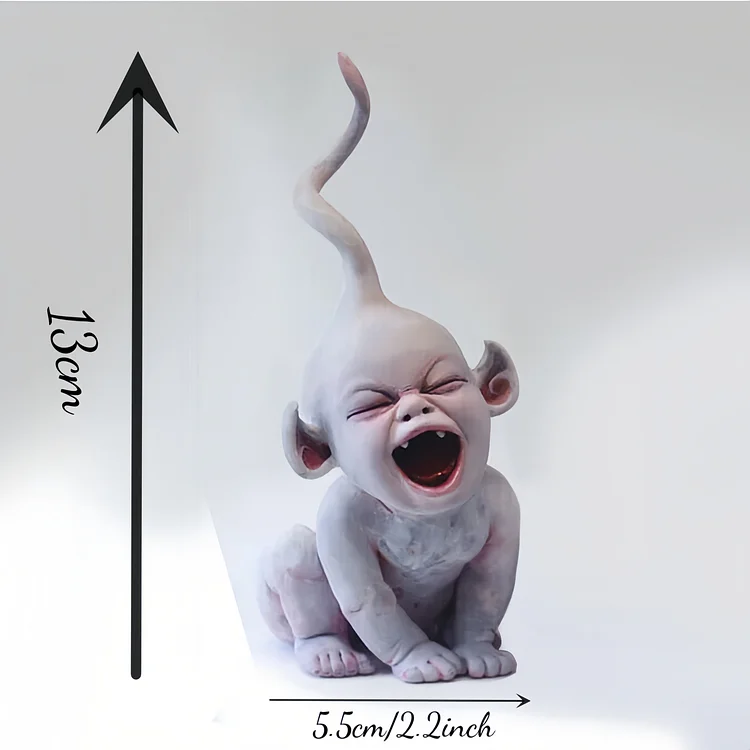 Make the horror atmosphere more intense, you deserve it
Features:
Terrifying and Realistic: The resin sculpture features a terrifying and realistic appearance, with meticulous craftsmanship and vivid details that create a chilling effect.
Versatile Decoration: Whether hosting a Halloween party, a friend gathering, or any other themed event, this terrifying ghost doll adds a unique spooky atmosphere to your space.
High-Quality Materials: Made with high-quality materials, ensuring health, safety, and durability. The non-toxic materials guarantee the health and safety of you and your family.
Durable Design: Constructed with durable materials and carefully crafted, allowing you to enjoy the decoration of this terrifying ghost doll for an extended period.
Specification:
Material: Resin
Style: A /B /C /D /E /F
Size: about 12 cm
Package Include:
1 /2 / 3 x Doll Ghost Decorations