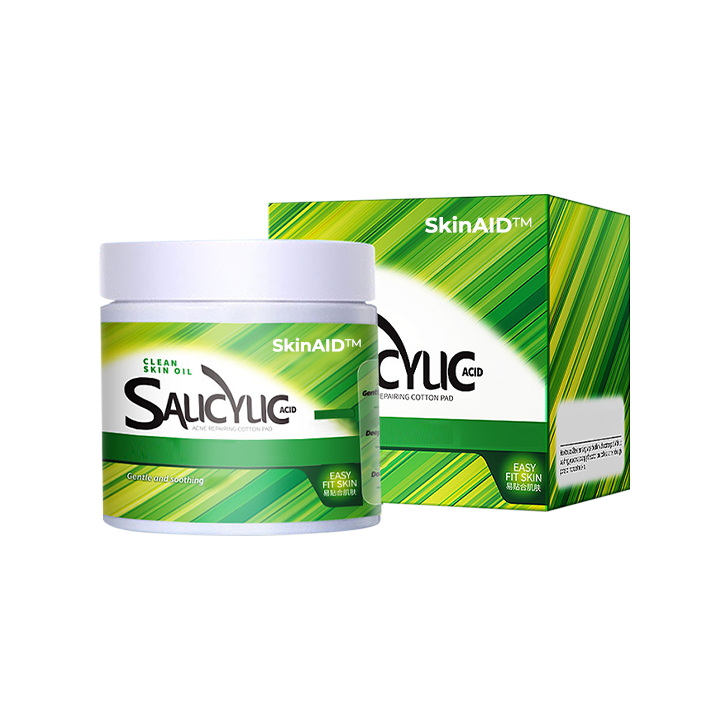 These essence-infused skin dermabrasion cotton pads provide deep cleansing that help clarify the skin and remove impurities from deep within.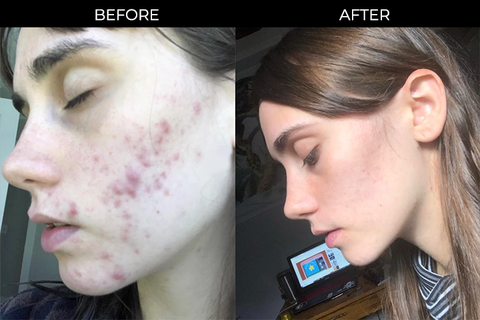 Katherine Lane, UK
I stopped using alcohol-based wipes because they are too harsh and irritating on my pimple-prone skin and replaced them with the SkinAID™ Acne Control Cleansing Pads – and I haven't looked back since! This stuff is infused with all the goodies that really combat acne and works just as promised! I noticed my skin is clearing up in the first week of use, and they never leave my face tight and dry or cause my pimples to become red. I love it!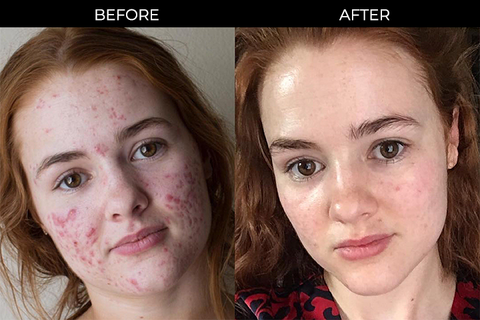 Chelsea Andrews, USA
I have oily skin with occasional acne and blackheads, and the SkinAID™ Acne Control Cleansing Pads have been wonderful! I use a pad every night after washing my face and it really wipes away all of my makeup residue and dirt. I noticed that my skin looks healthier and the rest of my skincare products work better! Smoother, clearer skin in just a few weeks! And less shine too.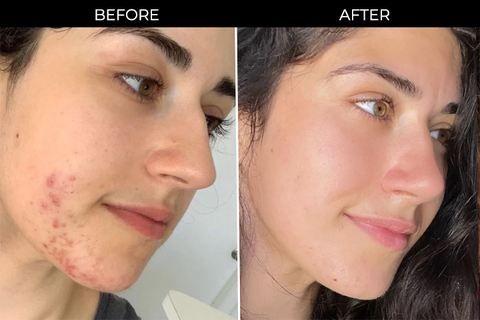 Bethany Bell, AU
The SkinAID™ Acne Control Cleansing Pad is one of very few products for pimples that works on my dry, easily irritated, acne-prone skin. After using a pad every night, it never leaves my face stripped of natural moisture. In fact, it's incredibly hydrating and soothing. I noticed that not a single pimple appeared before and during my period, which rarely happens. Amazing! I'll definitely order more.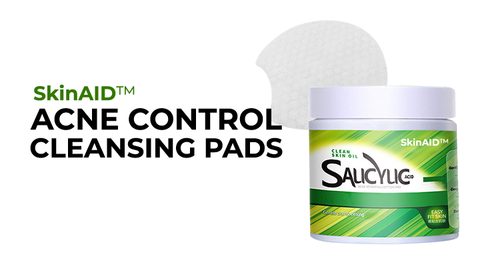 If you're constantly on the hunt for the best at-home acne solution, the key is to find a product that works deeply to treat the root cause. Though there are countless acne removal skincare options that promise the same thing, one of the easiest and underrated methods is using cleansing pads, which help deeply cleanse skin and clear clogged pores that cause breakouts.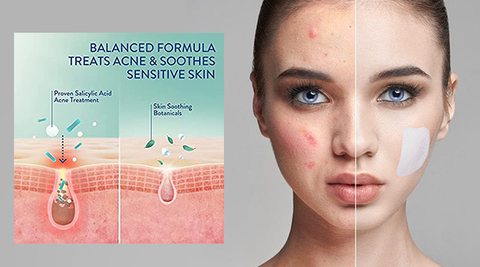 Salicylic Acid: The Hero Ingredient for Acne-Prone Skin
Aside from genetics, lifestyle, and other stressors, the buildup of excess oil, dirt, and dead skin that gets stuck inside the pores is the major contributing factor of acne formation. Adding cleansing pads into your routine helps rid your pores of impurities that lead to breakouts.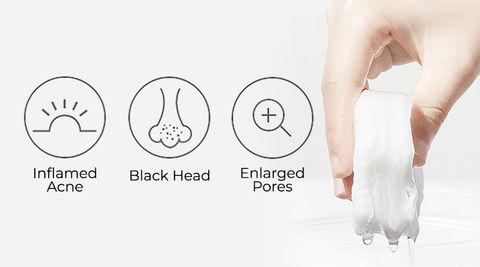 The SkinAID™ Acne Control Cleansing Pads are infused with essence that contains salicylic acid, a potent skincare ingredient that removes dead skin cells from the surface of the skin and deeply penetrates and unclogs blocked pores. This process removes all the deep-seated dirt, product residue, and excess oil that are stuck in your pores.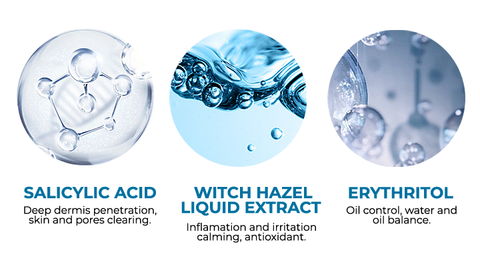 These essence-soaked cotton pads are like an at-home dermabrasion treatment that deeply cleanses the skin and gets rid of surface impurities, acne, whiteheads, and blackheads, all while being gentle and non-irritating to your skin.
In addition to salicylic acid, the essence is also formulated with a blend of natural hydrators and deeply nourishing plant extracts that moisturizes and soothes combination, oily, acne-prone, and even sensitive skin. The mild but effective formula visibly smoothes and refines skin texture, shrinking prominent pores, reducing redness and swelling of pimples, and improving the condition of mild to severe acne.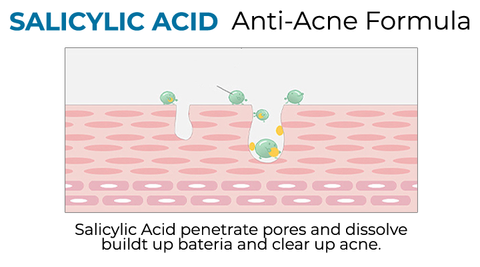 Erythritol leaves the skin hydrated and maintains its oil and water balance. Also harnessing the astringent and antibacterial properties of witch hazel extract, this pad absorbs excess oils and controls shine while calming irritation and redness.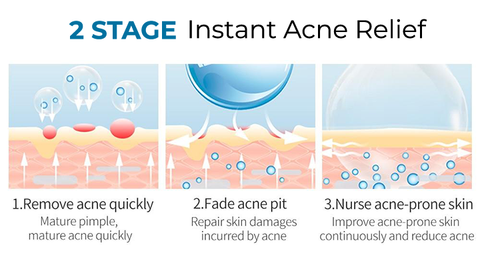 Product Features:
Deeply cleanses the skin and gets rid of dirt and dead skin cells

Gives an effective and natural home remedy for acne and pimples

Penetrates and clears out pores to remove deep-seated impurities and excess oil, blackheads, and whiteheads

Shrinks pores and refines skin texture

Provides excellent oil control without leaving skin tight and dry

Retains the skin's moisture barrier, keeping it hydrated and balanced

Calms skin irritation and soothes red, swollen pimples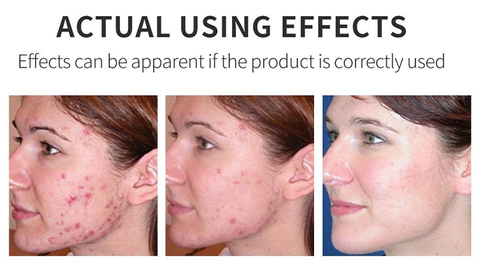 "Excessive production of sebum clogs the pores, which is one major factor that may lead to the formation of pimples and other types of acne. Using the SkinAID™ Acne Control Cleansing Pads will help soothe or speed up the healing of those acne and acne spots. I would even recommend this product to my patients with sensitive skin." - Dr. Zara Fowler, cosmetic and laser medicine in San Antonio, Texas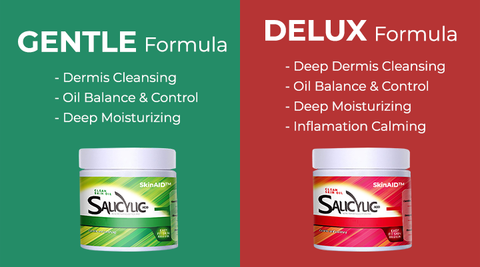 Eloise Parry shares her acne-healing journey with the SkinAID™ Acne Control Cleansing Pads.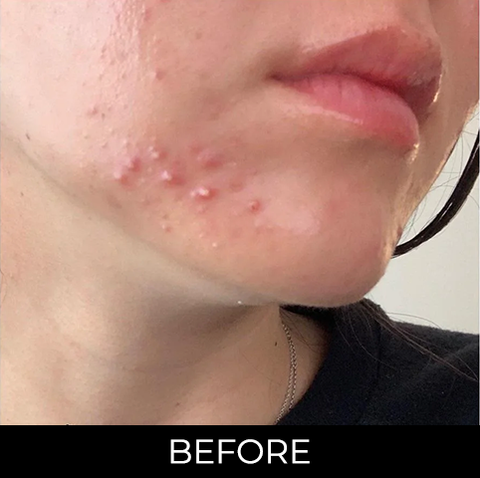 My skin suffers from mild acne that gets severe on the days leading up to my period. I decided to try the SkinAID™ Acne Control Cleansing Pads to see if they would actually make a difference, and they did!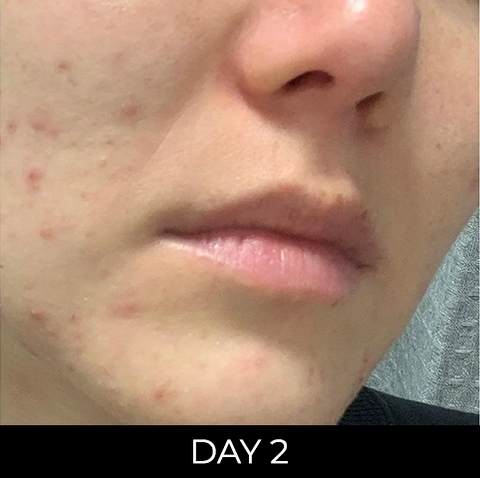 I used these pads as a twice a week spot treatment during the first week just to see if my skin would react negatively to the ingredients, and it didn't! I actually noticed that this dried up some of the acne in my chin.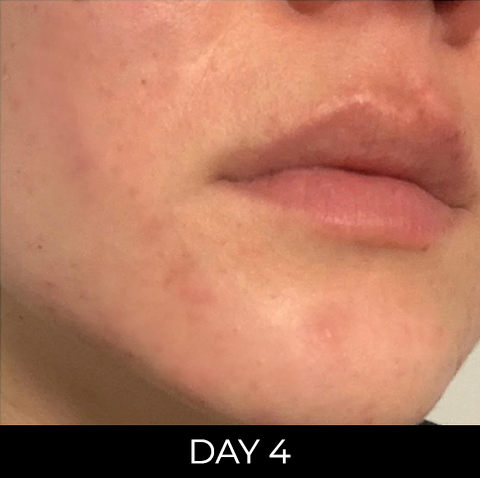 I worked my way up to using this product once a day, and boy, did it deliver on its promise! I noticed that this helped accelerate the healing of the pimples in my cheeks and across my face. I also noticed less sebum secretion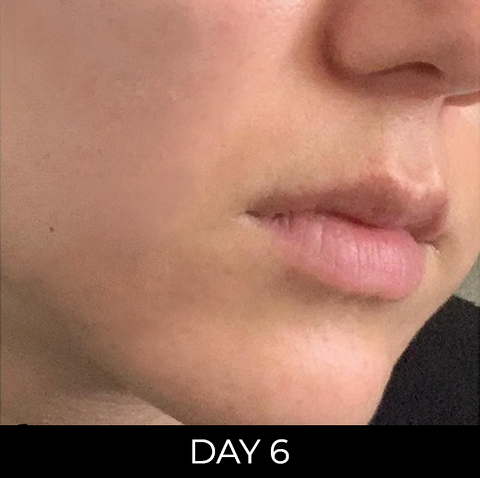 I'm completely sold on the SkinAID™ Acne Control Cleansing Pads! This cleansing pad just reached holy grail status for me. I use it daily as a double cleansing method (after my facial wash), and it does wonders on my oily, acne-prone complexion! My skin is clearing up fast and this stuff prevents new zits from appearing. I'm so happy I finally found a product that works!
How to use:
After cleansing with a mild face cleanser, use the textured surface of the acne control cleansing pad at least once a day for deep cleansing. Focus on areas with acne, large pores, and strong oil secretion like the t-zone. Moisturize the skin after.

Use the smooth surface of the cotton pad as a wet compress and leave it on the acne-prone area for 3-5 minutes.
Product Specifications:
Net weight: 2ml x 55 pieces (g/ml)

Shelf life: 3 years

Main ingredients: Salicylic Acid, Erythritol, Witch Hazel, Plant Extracts
Package includes:

1 x SkinAID™ Acne Control Cleansing Pads