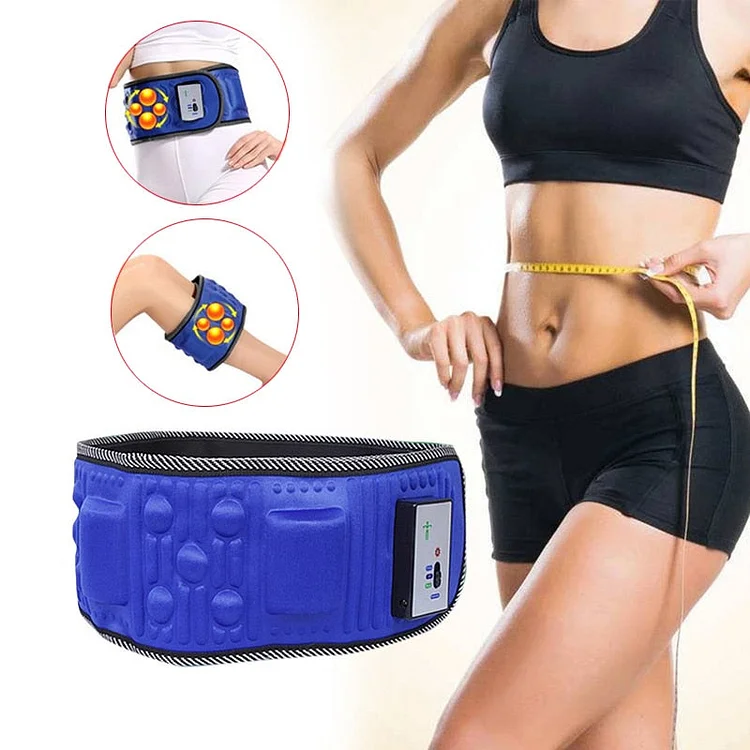 Weight Loss Belt - Belt Slimming - Waist Slimming Belt
This slimming belt is perfect for every day wear and will help you achieve your ultimate weight loss goal by helping you create a slimmer waistline. The vibration helps to stimulate the skin, helping to reduce cellulite, tighten skin and burn fat, the slimming Belts Vibration is the most powerful slimming belt, which has two functions of waist trimmer and waist slimming straps. It uses high-frequency vibration to stimulate your whole body, accelerates metabolism and helps you achieve more effective weight loss.
This waist trimmer belt is to help you lose weight, tighten the core and tone your body. It does not only work as a fitness belt but also as a massager for various parts of your body. Slimming belt vibration allows you to feel the steady jolts through your waist and hips area when you walk or move. You can use this belt at home or on the road is simple to use, easy to carry, no matter where you are or what you are doing, always have a slimming belt with you.
Specification:
Material: Chloroprene rubber
Input: 100-240V 50/60Hz
Output: 12V 1A
Applicable range: 85-120cm
Power cable length: 1.4m
Color: Blue
Size: 132*12.5cm(Length*Width)
Adjustable gear: 2 Files
Features:
The slimming belt is designed according to human engineering technology, to make sure the greatest degree of comfort.
Contact point along the simulated blood circulation, reduce muscle fatigue, reduce lactic acid production.
Help digestion, and has a wide range of intensity to suit your preferences and requirements.
A unique oval swinging movements can help shape the fit & lose weight.
Home to enjoy relaxing and relax massage, relieve tension and stress.
To promote digestion, promote blood circulation, promote metabolism.
The exclusion of harmful human toxins, so that the skin are soft and smooth.
Package Content
1 x Slimming Belt
1 x Power Adapter(US /EU Plug)
1 x User Manual