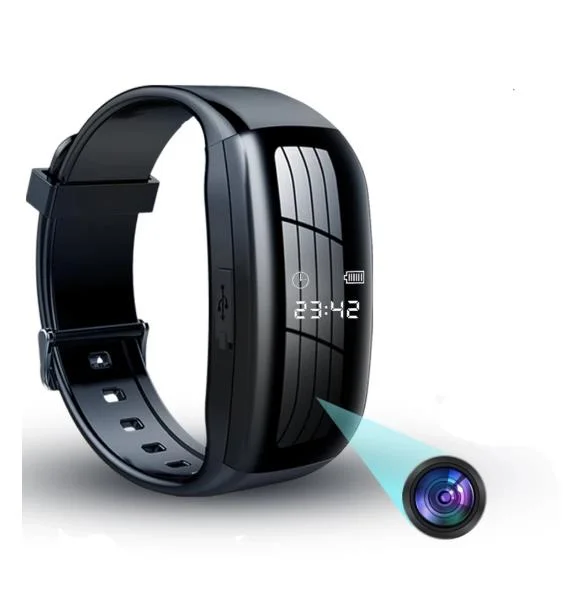 This Smart Watch Security Camera is a great way to record your surroundings when you are in any location, providing 1080P HD resolution that is ultra clear! It can be used to discretely record any situation, and can be operated hands-free with one click recording. Not only that, but it also captures audio with noise reduction and has a motion stabilizer.
FEATURES:
1080P QUALITY: This smart watch security camera takes 1080p HD quality footage with a motion stabilizer which helps get the clearest recordings possible
VERSATILE: You can use this HD watch video recorder to take pictures and videos, and you can use it for sports recording teaching, security and more!
WIDE ANGLE: It features a wide angle camera lens so you can capture many different things in one scene
DATA PROTECTION: Automatically saves your pictures and videos when the battery gets low, and you can also turn on password protection
SPECIFICATIONS:
Dimension: 2.6cm x 5.6cm x 1.4cm/ 1.02" x 2.20" x .55"
Strap: 27cm/ 10.63"
Battery: Polymer Lithium Battery
Charging Time: 2hrs
Battery Capacity: 300mAh
Resolution: 1080P HD, 30fps
Photo Format: JPG
Video Format: AVI
PACKAGE INCLUDES:
1 x Smart Watch Security Camera Recorder
1 x USB Data Cable
1 x 8GB Memory Card
1 x User Manual