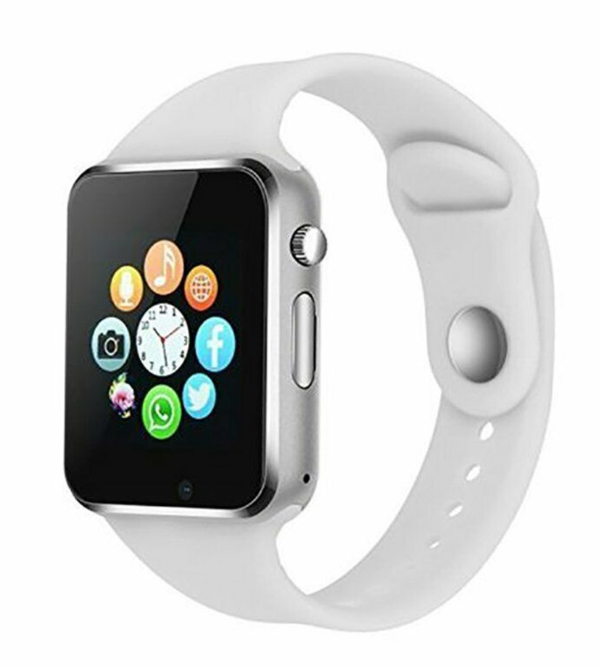 BLUETOOTH SMART WATCH TOUCH CONTROL
Have you been looking for a watch that does it all and more? Not just one that tells the time, but a smartwatch that gives you notifications, monitors daily activities, is waterproof, and lets you do almost anything while looking amazing
This Android & iPhone Compatible watch that can only do one thing when you can get a smartwatch that has unlimited benefits and is designed to fit your everyday lifestyle
Our Smart Watch Text & Call for Android & iOS is designed to be the perfect everyday smartwatch for men and women. Get unlimited benefits from next gen tech while also being an extension of your personal style. Easy to use, sleek, ergonomically strong, vibrant display, and all in one.
Features:-
✅ The watch support SIM card and memory card up to 32GB.

✅ You can dial or answer phone calls, receive and send messages through this device after the SIM card is installed.

✅ If you put your TF card, you can play mp3 music and mp4 video by using this watch.

✅ This watch can calculate walking steps, distance and calories.

✅ Anti-lost: Watch will vibrate for alarm after keep away from the mobile phone for a certain distance.

✅ .It also supports Bluetooth call, Bluetooth music playing and synchronous.

✅ Other functions: Photo taking, stopwatch, calendar and so on.


Package Includes:
1x smart watch
1x USB cable
1x User manual