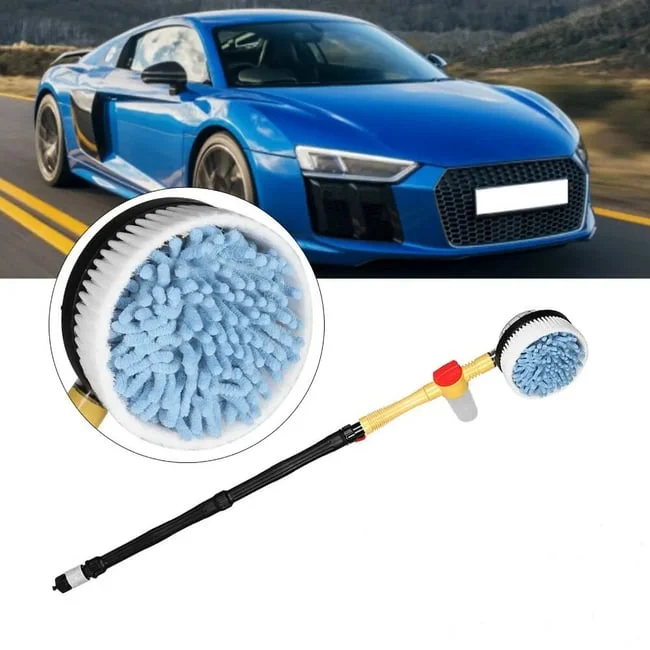 Keep Your Car Squeaky Clean With This Automatic Car Wash Brush!

High Power: the ultra-powerful water pressure flows at a rate of 13l per minute, meaning you can eliminate dirt on your car with ease.
Easy To Operate: simple to set up and use, whilst the soft bristles make it gentle against your car.

Adjustable: extend the car brush with ease so it can reach the top of your car and clean harder-to-reach areas.
Money Saving: forget expensive, time consuming car washes, keep your car in great condition from the comfort of your own home!
Multi-Purpose: not only is this the ideal car cleaner, you can clean a multitude of other surfaces such as garden furniture, your front lawn, boats, motorbikes.. and so much more!
Product Specifications:
White Brush Material: PP brush
Water pipe material: PA66
Hydraulic levels: 3 levels
Color: Yellow
Package Includes:
1 Kit Car Care Washing Tool