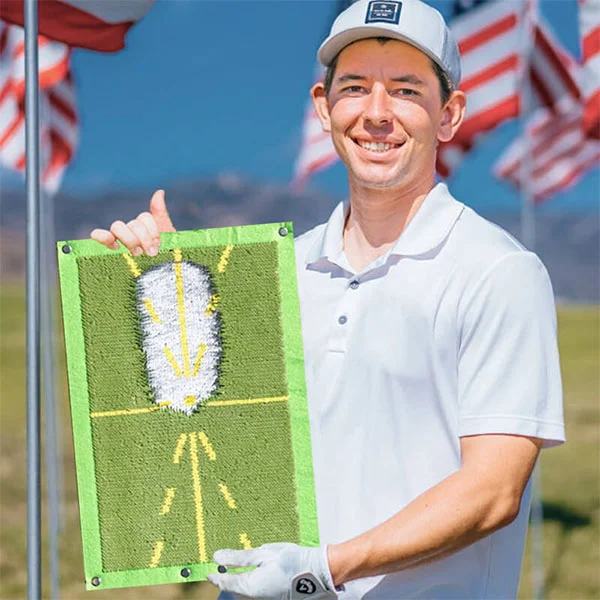 A golf training aid that gives instant feedback on your swing
⛳Improve your swing consistency by analyzing your divot.
⛳Get instant feedback on your ball contact.
⛳Practice in the comfort of your own home or backyard - with or without a ball!
⛳Don't waste your money on range balls without real-time divot feedback.
⛳ULTRA Durable - Sequins don't fly off, last over 5000 swings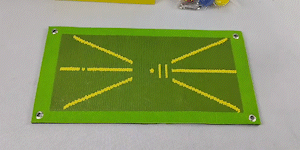 MASTER YOUR SWING PATH
Improve your golf swing by mastering your divot. A divot tells you everything about your swing. Seeing an instant representation of your divot, helps you build muscle memory for that perfect swing.
SAVE TIME & MONEY TO PRACTICE
Set up the Golf Training Mat indoors or outdoors in seconds. Save your lawn from unwanted divots. Get more your range session with detailed divot data.
WHY GO PRO?
Durability - thin yet sturdy sole prevents rips against the hardest swings. Also, we put extra effort into the sequins so they will never fly off.
Versatility - Use it anywhere, no velcro is needed and a stake for outdoor usage is provided. It also comes with a clip for your golf bag.
Precision - Clearer divot than grass. Your divot is more precise and clear than anywhere else. This means greater improvements in your swing.
Higher limits - Don't just swing like you're practicing, swing as you mean it. The PRO can withstand your hardest swing, if not, we'll give you your money back.
CAN DISPLAY THE TRAJECTORY OF THE BALL
Our Golf Training Mat Can Display The Trajectory After Hitting The Ball, Effectively Analyze The Drop Point Of The Club. This Is An Excellent Gift For The Sports Lover. They Can Do Exercise Anywhere!
Improving

After hitting the ball, it can leave the trajectory of the swing, effectively analyze the drop point and make targeted corrections, which is very suitable for practitioners.

Durable and Easy To Clean

You can fix the mat in place and not move it when practicing, it can replace the golfers. Maybe you will get it dirty during practice, it is easy, just wipe it with cleaner and towel.

Soft Surface

Made of impact-resistant fleece material, the velvet surface protects the club and is easy to restore. Quality rubber on the bottom bark hitting surface simulates a real fairway or tee area, giving a real feeling of hitting, hitting, chipping, and putting practice.
Specification
Material: Plastic+SBR
Size: 24*49cm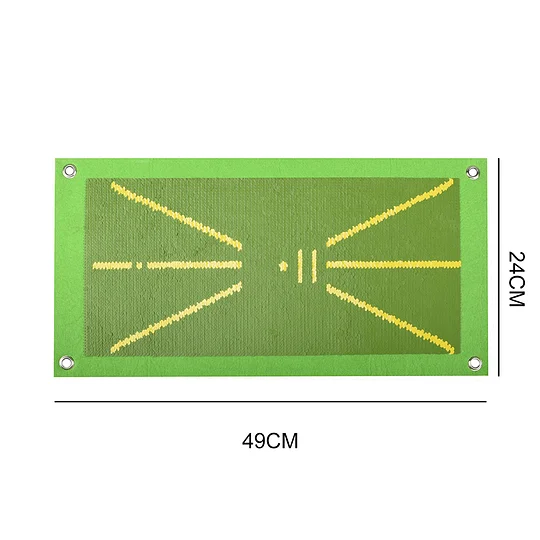 Package Include
1*Golf Swing Track Practice Mat Set