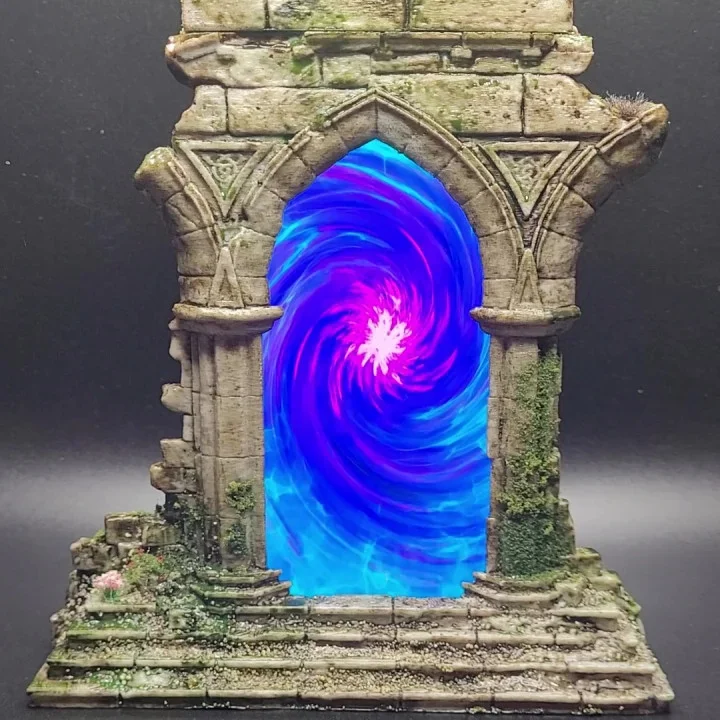 This prop is a raw 3D print. The pictures of a finished prop are our own completed products after spending time sanding, priming, and painting.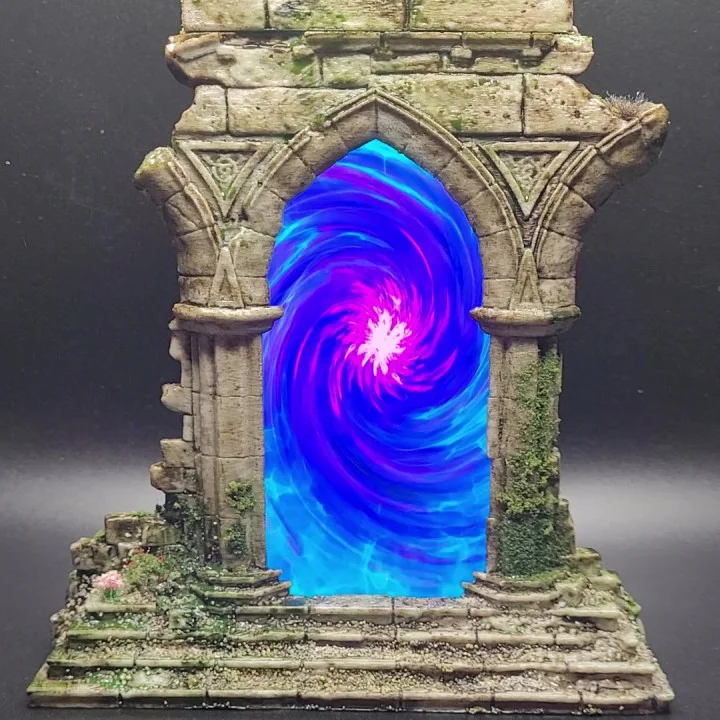 3D printed supports may be left in place for structural integrity during shipping. These supports are easily removed by hand. Pieces may be printed separately to make sanding easier, they can easily be glued to the helmet when sanding is completed (slots exist for perfect placement).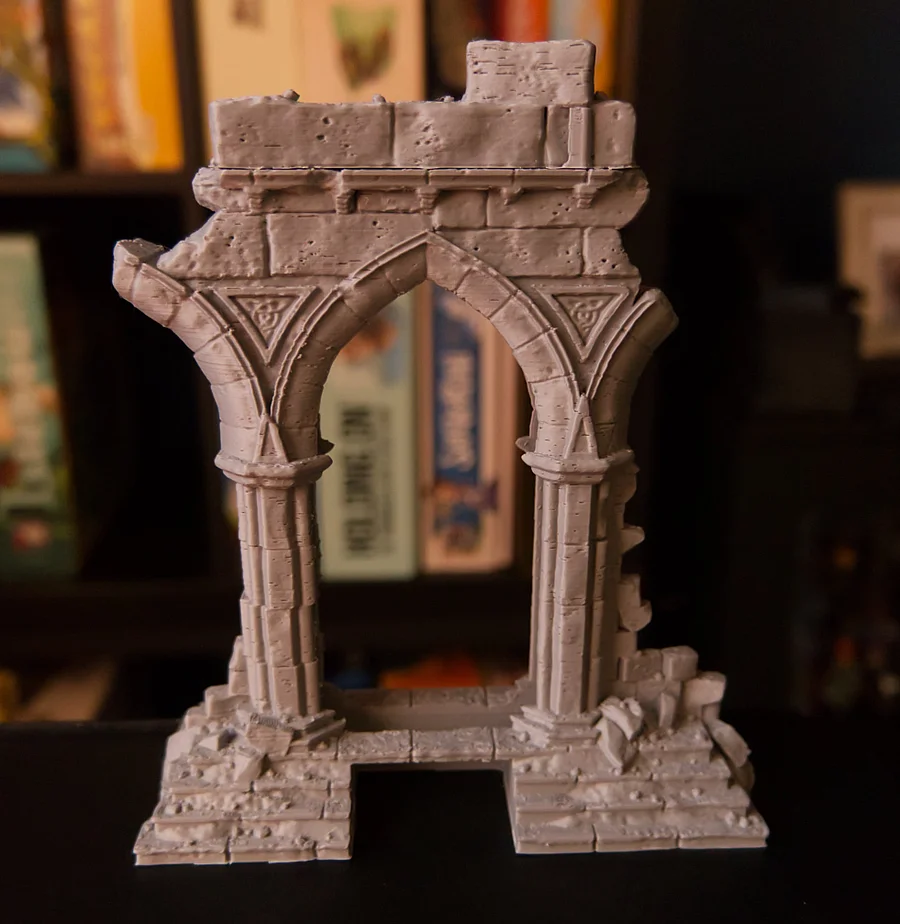 This prop is completed by sliding your phone into the hole at the top to create the portal effect.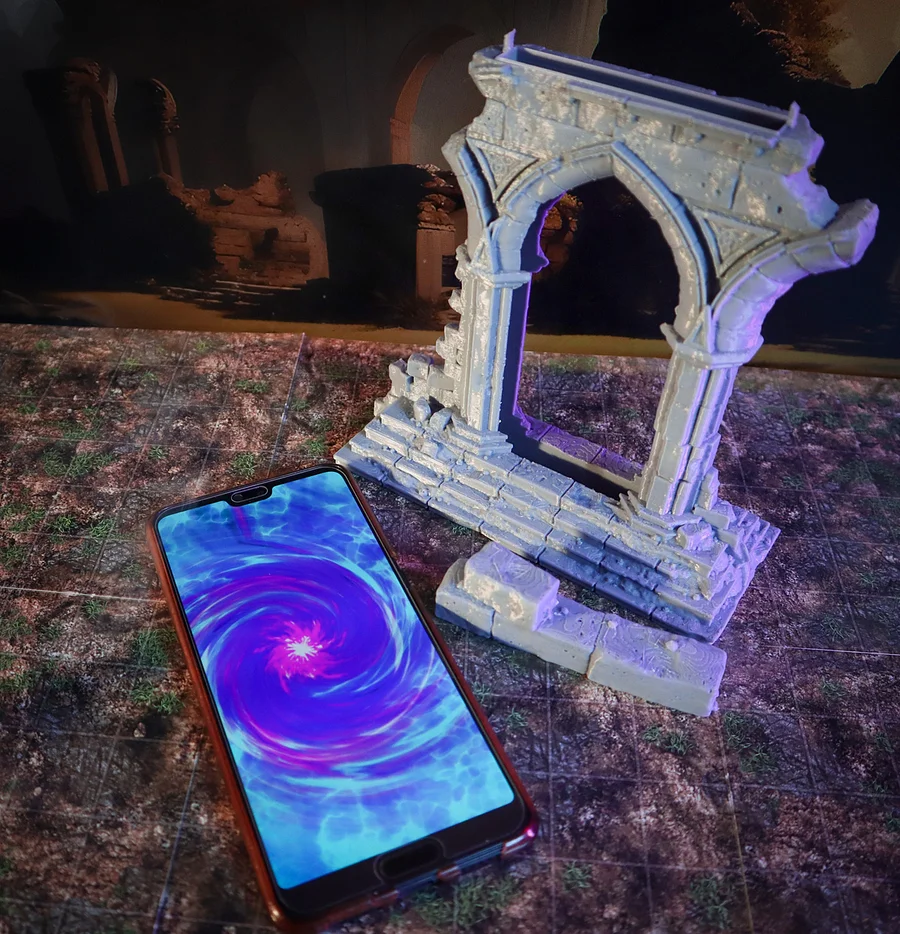 No lights or portals are included in the package. The prop makes an excellent statement piece, but is also large enough to be used for cosplay. The prop is hefty and durable, with thick walls minimizing the areas of infill.