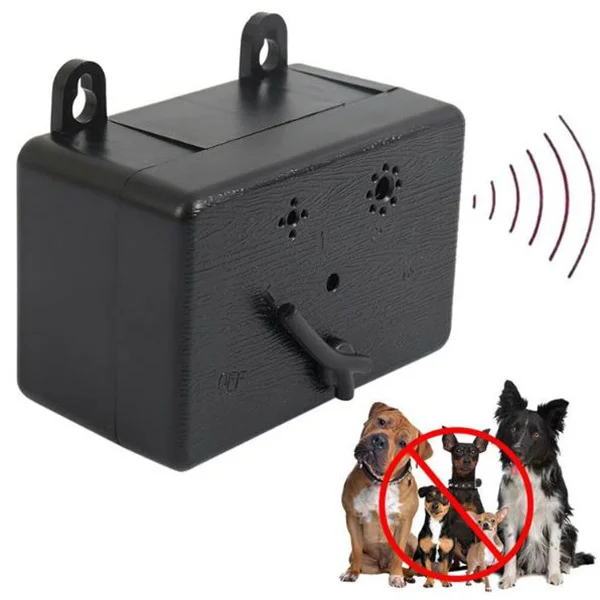 Waterproof- The product is designed for outdoor use, and looks like an alarm clock. It can be easily hung on a tree, anywhere in the house, or in your yard. It can be hung, placed on a table or elsewhere.
Harmless- Use low-intensity ultrasonic, silent to humans, no harmful, No electric shock, no liquid propellant is used, our devices are safe to your dogs of any size, other pets, plants, and of course yourself and your loved ones.
Wide range- Detects barks up to 60 feet with the waterproof sensitive internal microphone.
Multiple functional modes- Four levels of operation including a test mode. Test-used to verify the microphone and speaker are functional.
Working principle:
When the dog's bark is detected by the product's microphone, the product will automatically emit a high-frequency ultrasonic wave.
This ultrasonic wave cannot be heard by human ears but can be heard by dogs.
This is a harsh noise for dogs, so The dog will stop barking and leave.
FEATURES AND BENEFITS
The product can prevent dogs from barking too much to affect you and your neighbors.
Outdoor ultrasonic bark stoppers can effectively block dog barking and do not need to receive collars.
Safe and effective, suitable for all breeds and sizes of dogs.
Warm reminder:
Ultrasound only lets the dog hear something that makes him uncomfortable, there is no substantial punishment
PACKAGE CONTENTS
1 x  Ultrasonic Anti Barking Device For Dogs