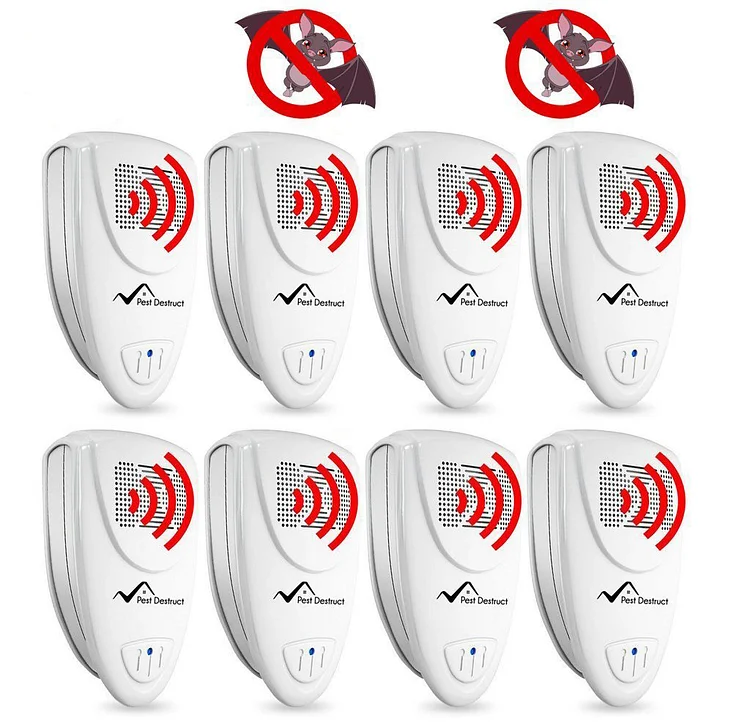 While most of the Other pest Repellents are not pet-friendly, don't really work, and have a bad smell, It has new effective technology and this Pest Destruct Ultrasonic Squirrel Repeller works silently for the human ear, does not smell, eliminates mice, and it is 100% safe for pets and children.
ENJOY LIVING IN A PEST-FREE HOME
This Ultrasonic Repeller is specially designed to eliminate pest, it also works on Mice, Mosquitoes, Cockroaches, Rats, Fleas Flies, and Bats.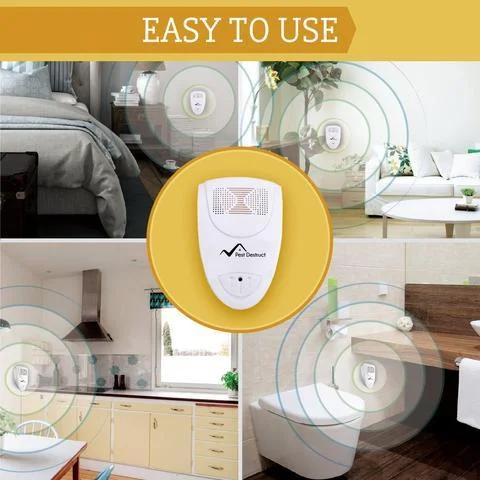 HOW IT WORKS
This Pet Destruct Ultrasonic Squirrel Repeller works on a biological level by sending out ultrasonic waves to send back Squirrel and other unwanted guests to nature. This means no harm and dead squirrels, mosquitoes, mice, cockroaches, rats, or bugs for you to clean out of your home! One unit covers an area of 215 sqft.
We are real people and using our own products every day. We expect the best for our family and want the same for yours.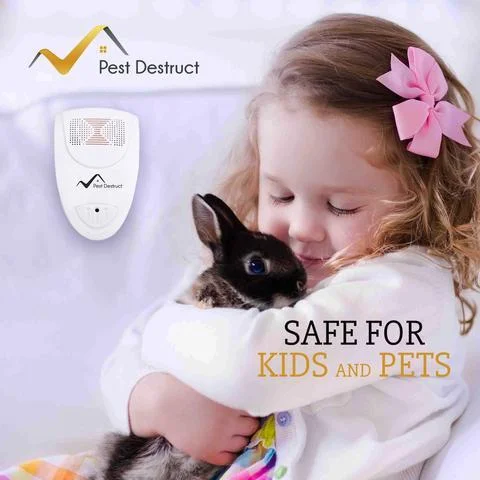 BENEFITS:
SAY GOODBYE TO SQUIRRELS! With the help of Pest Destruct - Ultrasonic White Squirrel Repeller, you can get rid of most insect Squirrel in your home. It repels bed bugs, cockroaches, mosquitoes, flies, spiders, fleas, mice, rats, and other pests.
EASY TO USE: Naturally drives pests out without killing them. Protect your home from unwanted bats without the use of dangerous chemicals, sprays, or traps that can harm you, your family, and your pets. Get rid of Squirrel without cleaning up a pile of dead insects or other pests! Place the Pest Destruct - Ultrasonic White Pest Repeller in an open space with no soft, large objects in front of it (because that will block or absorb the waves). One repeller covers an area of 100-800 sqft.
SAFE FOR KIDS AND PETS! Insecticides are dangerous, toxic chemicals that often target the nervous system of insects, and they can make you, your family, and your pets sick. Unlike Bed Squirrel Killers Pest Destruct - Ultrasonic White Pest Repeller gets rid of these chemicals.
NEW EFFECTIVE TECHNOLOGY! The Pest Destruct - Ultrasonic White Pest Repeller uses improved electromagnetic technology to protect your home from unwanted pests. It emits powerful, deep-penetrating ultrasonic waves that work at the biological level to keep pests away from your home.
GET RID OF SQUIRRELS IN 2 DAYS OR ITS FREE! Our goal is your 100% satisfaction. This is why we provide a quality guarantee on the Pest Destruct - Ultrasonic Pest Repeller. Contact us if you're unhappy with your purchase. We'll be glad to help.
PRODUCT SPECIFICATIONS
Voltage : 100-240V AC, 50/60HZ
Power : 2.5w
Output Audio : 20-65KHz
Coverage : 215 square feet, no obstacles in front of the device that may obstruct the ultrasonic waves.