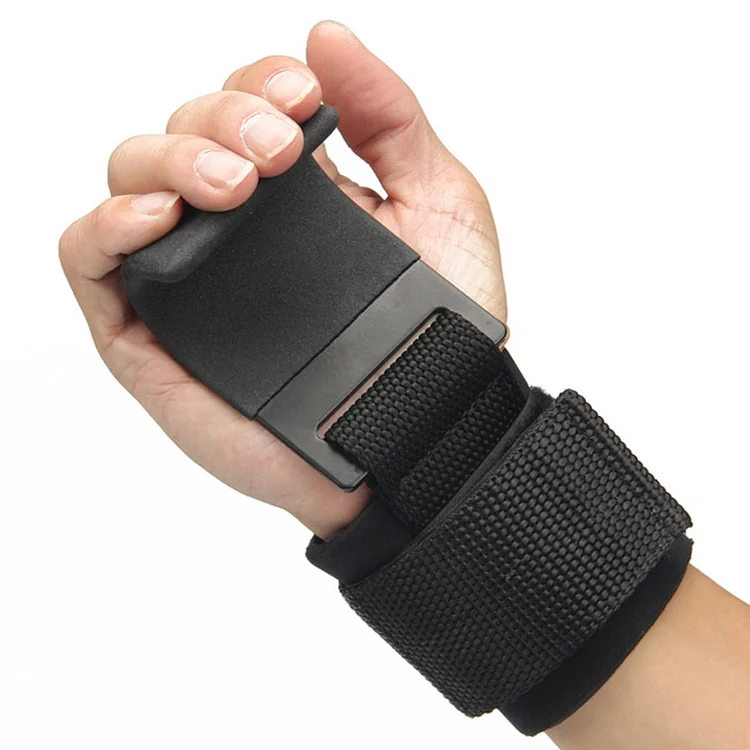 The Weight Lifting Wrist Hook Straps were designed to completely isolate the hands from the external stresses of weight lifting and provide an easier weightlifting experience.
Equipped with heavy duty nylon & steel-coated hooks, the lifting straps allow the user to hold onto much heavier weights for longer periods of time and get those extra reps in. Not only do these wrist lifting wraps make it easier on the wrist joints, but they also help attain the correct form to prevent injury in other parts of the body.
Best part of all, our weight lifting straps have the ability to handle heavy weight without getting damaged. Load the max weight your body can handle and let our weightlifting wrist wraps give you the firm grip you need to take your gains to the next level!
FEATURES
INCREASES LIFTING POWER - By providing a strong & firm grip, the deadlift straps actually help your body achieve its full lifting potential. Plus, the wrist straps lifting prevent sweat or odor from building up while you workout.
HIGH QUALITY - Simply put, our weight lifting wrist straps were built to provide a killer body-building experience. The anti-slip material ensures that you don't get injured while lifting while the moisture control fabric ensures that your hands remain cool.
ONE SIZE - Unlike other lifting straps, our lifting hooks fit securely around your wrist and use premium neoprene padding to hold your wrists in place. The wrist lifting straps can be adjusted to any wrist size. 
PACKAGE CONTENT
1x Set Of Weightlifting Wrist Straps