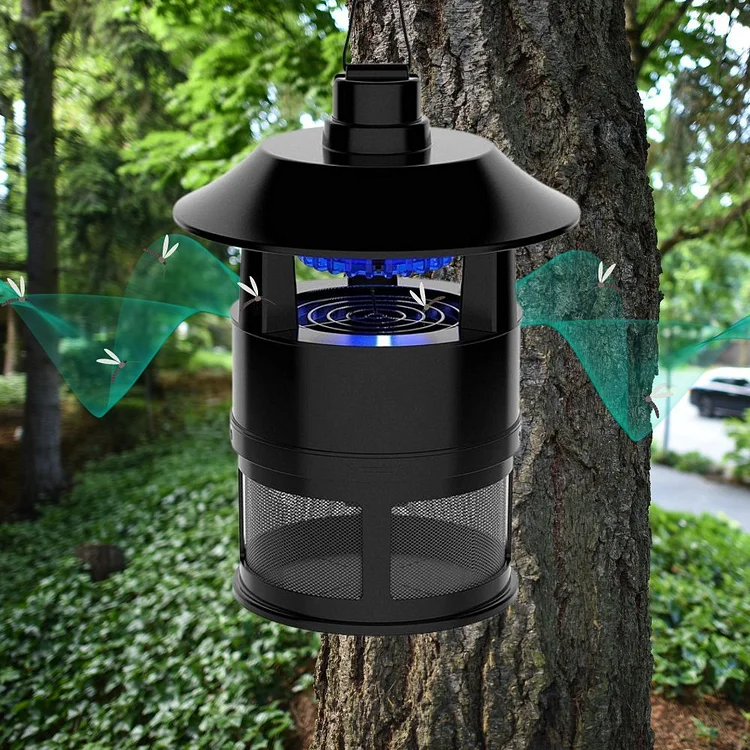 Wide Range UV Indoor / Outdoor Flying Insect Mosquito Trap
Eliminate mosquitos within and around your home with the help of the mighty Flying Insects and Mosquito Trap. Our premium fruit fly trap silently but effectively traps annoying mosquitos, keeping your home bug-free year-round.
Adding our amazing fly trap to your home helps prevent pesky mosquito bites, germs, and bacteria that can cause illness. Plus, the gnat trap also makes everyone at home feel comfy when lounging both indoors or outdoors.
With its genius design, the mosquito trap conveniently traps and contains mosquitos, making clean-up so much more hassle-free. The indoor fly trap is fitted with a UV lamp that slowly dehydrates the mosquitos until they stop moving.
Better yet, the house fly trap is extremely easy to place anywhere due to its sleek and compact design. This means that you can keep every corner of your home mosquito-free with the flying insects and mosquito trap.
FRUIT FLY TRAP FEATURES
Say goodbye to pesky mosquitoes and annoying bugs once you set up this premium mosquito trap.
Emits carbon dioxide that attracts mosquitos, flies, and almost every type of insect
Hooded design to protect the UV light from unruly weather conditions
Powerful UV ring light that effectively attracts flies
Silent and no zapping required
Perfect for both indoor and outdoor use
Quiet fan retains mosquito in the trap until they get dehydrated
Extremely easy to clean after every use
Simple mounting and hanging positioning
Durable build to withstand years of use
FLY TRAP SPECIFICATIONS
Material: Titanium
Item Dimensions LxWxH: 19.7 x 19.7 x 26.4 Centimeters
Item Weight: 2.5 Pounds
Is Electric: Yes
Target Species: Mosquito
PACKAGE CONTENT
1x Mosquito Trap
OUR GUARANTEE: We believe our products can help people's everyday lives, and we fully stand by our products. We offer a risk-free 30-day guarantee on all our products. If you don't have a great experience, we will ensure you are satisfied with your purchase.