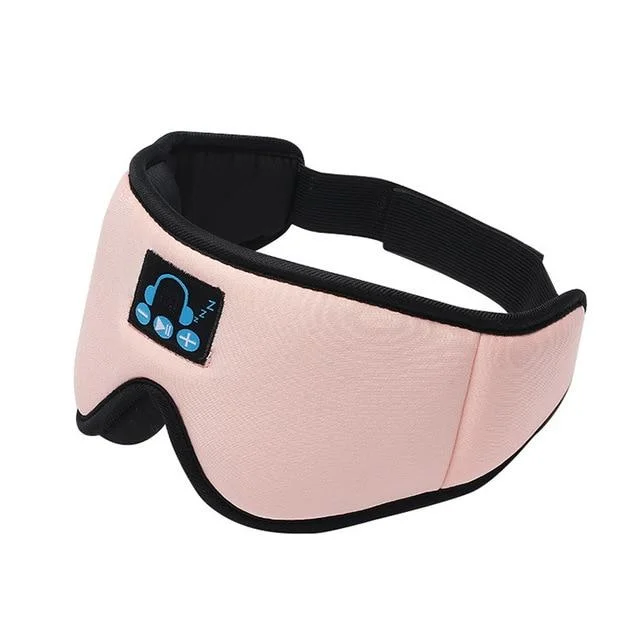 Our Bluetooth Sleep Mask is a professional sleep solution provider. Making the most of innovation, technology, and design, our mission is to build products that help transform people's lives by improving their sleep quality. A good night's sleep improves work efficiency, boosts your workout, reduces stress, minimizes the chance of serious health problems, and enhances relationships. Super comfortable material 95 % cotton+ 5 % polyester. 
How to Use?
Close all your Bluetooth on the phone.
Long press the "on/off" button in the eye mask to reduce light flash.
Open your Bluetooth on the phone, find the Bluetooth name BT-FAAH, then connect.
After connecting to the Bluetooth, you can listen to music directly!
Bluetooth Hands-free:
  
Incoming call, press once PLAY/STOP Button for auto receives the call.
Incoming call, press and hold the PLAY/STOP button for 3 sec to reject the call.
During a call, long-press the PLAY/STOP Button for 3 sec to switch to the mobile device, press.PLAY /STOP Button again for 3 sec will switch back to earphones.
Long Battery Life:
Built-in 200mAh high-performance rechargeable battery. Charged via USB (cable included) and provides more than 8 hours of playing time, 
Easily Pairing
Bluetooth can pair your iPhone XR, iPhone XS, iPhone X, iPhone 8, iPhone 7, Galaxy Note 9, or any other Smartphones iPad Tablets easily.
How to connect Bluetooth:
1. Close all your BlueTooth on the phone.
2. Long press the "on/off" button in the eyemask to red/blue light flash.
3. Find Bluetooth Name: BT-FAAH. Then connect and Enjoy!
Package Include:
1 x EZSleep™Bluetooth Sleep Mask
1 x Manual
1 x Box packaging