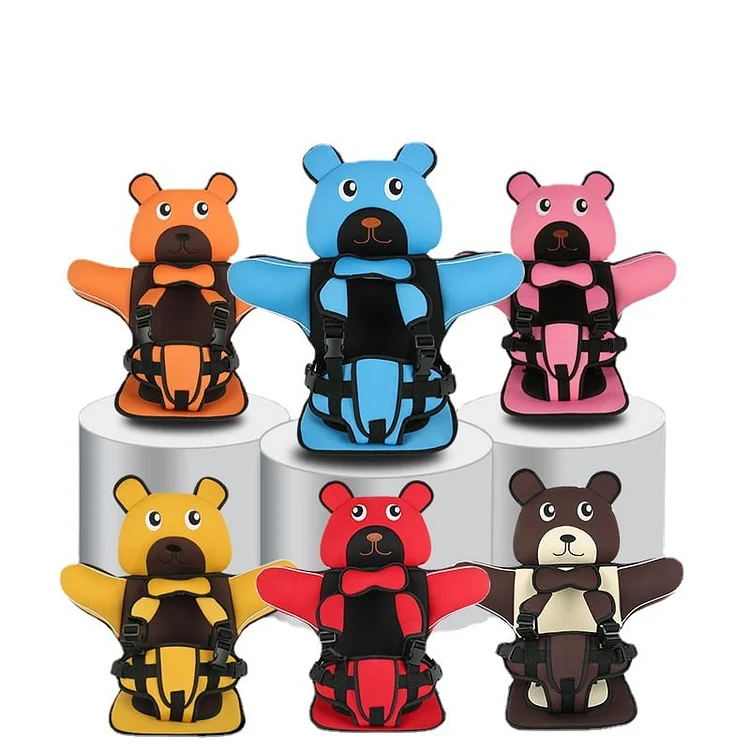 Five point safety buckle
Five point safety buckle for comprehensive protection of baby's safety
Skin friendly, soft and breathable fabric
Breathable and environmentally friendly fabric, soft and environmentally friendly, skin friendly, breathable and more comfortable
Upgrade large headrests
Upgraded large headrest with soft and comfortable fabric for a more comfortable experience
Adjusting the shoulder strap is more practical
Thickened, elongated, and movable design provides safe and comfortable protection for babies
3
The lightweight design of the car seat saves space in the car: Our seat child seat cushions are foldable and portable, lighter, easier to install and save space in luggage. It is easier to disassemble and clean, can be washed directly in the washing machine, suitable for children under 36 kg (0-12 years), auto child seat car portable seat belt and is a necessity to ensure the of the baby on the road.
Thicker headrest and lumbar for better support: This seat cushion is designed with a thickened headrest and lumbar support for better support for the head and waist.child car seat belt Make your child more comfortable
car portable child seat with high-quality skin-friendly and breathable material: This seat cushion is designed with advanced skin-friendly and breathable fabric, which is odorless, more natural and safer, and is lined with mesh on the front, and the breathable material absorbs sweat and makes it cooler for babies to use in summer
This portable car seat seat belt versatile, very easy to disassemble and install Placed in the car is the car seat, and installed on the stool is the baby dining chair. You can also take it with you on vacation or travel, even golf carts and camping! You can use it anywhere!